3 Helpful Tips from a Few Good Men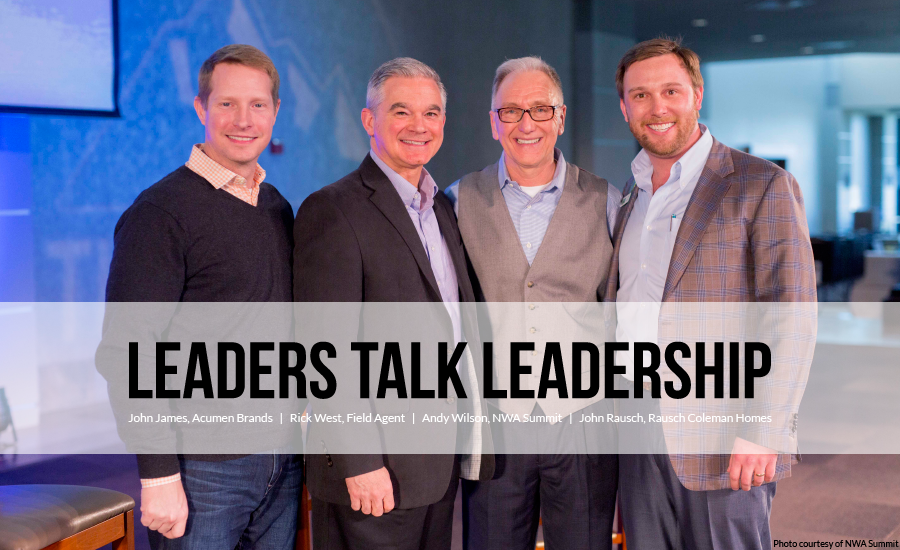 How does your company grow its people? The tactics for developing people are endless, but all successful efforts seem to require that a company foster an environment of continuous improvement for its people – not just for its processes or its net profit.
At Field Agent®, we are fortunate to have a culture of developing our people. The irony is that if you polled our team, you actually wouldn't get a list of standard training classes, workshops, or seminars for each month or quarter. Instead, you would hear about managers who actually care, opportunities to try challenging assignments, and inclusiveness at every level of our team…or at least I hope that's what they would say.
Part of how we do this is expose team members to other business leaders in the community. So, last week, about 10 folks from our team were able to go to the Summit, a weekly business luncheon in the neighboring city of Rogers that features successful business speakers.
This week's meeting was especially interesting because our CEO, Rick West, was one of 3 panelists addressing the crowd of about 500 attendees. Along with Rick, the other 2 panelists are also co-founders and CEOs of successful startups in the area.
What ensued was a 40-minute Q&A session on the areas of leadership, growth, and people development.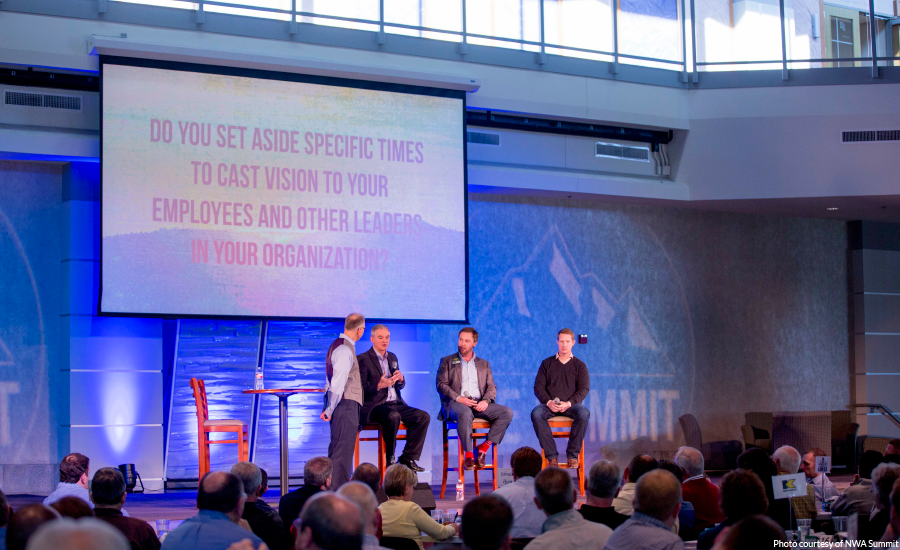 The topics were great, but, let's be honest…these topics are not earth shattering. What was impactful were the common themes that naturally came out of each leader's answers. Here are the ones stood out to me:
1. Confidence
Vision is one thing, but confidence in that vision is something altogether different. When asked about how to instill the mission, vision, and values of their company, each panelist spent more time talking about the confidence that you must show in your vision than the vision itself.
Their point was that your team – especially a primarily Millennial team – will know immediately whether you, as a leader, are really bought into the vision.
It's kinda like parenting; if your kids hear your skepticism about a coach or teacher, good luck getting them to buy in fully to that team or class.
It's the same with your team at work. One thing I can say about Field Agent is that when we go for something, we do it with confidence (Rick makes sure of that). The bottom line is that confidence is critical, and, frankly, if you aren't fully bought in just yet, "fake it 'til you make it," as John James, Founder of Acumen Brands, said.


2. Innovation
Another common area of conversation was around innovation for companies looking to grow quickly. We have all heard that "if you are not growing, you are dying," but we don't always hear exactly how to grow. Well, the panel didn't give a simple 3-step process for innovation, but they all did agree on one key principle – innovation comes from your customers and your people on the front lines.
The idea that innovation and new ideas come from a few "smart people at the top" is almost obsolete. For Field Agent, I couldn't agree more. Over the past 5 years, I can honestly say that all of our true innovation came from either a client's needs or an idea from one of our team members.
John Rausch, CEO and president of Rausch Coleman Homes, gave a practical way to help foster this. He said to make sure to always give your team members "challenging assignments." His point was, through those challenging assignments, innovation will naturally occur. Team members will feel challenged and empowered, especially if they feel the confidence of their leadership.

3. Servant Leadership
The last theme I picked up from the luncheon is most easily described as servant leadership. Again, this idea is not new, but I can honestly say that I was very impressed by each panelist's humble view of himself. These men were all very clear that if you think too highly of yourself as a leader, your team will not thrive.
"You work for them," they commented, "not the other way around…remember that."
I hope and pray that our team would say that Field Agent is full of leaders with a servant heart and attitude. The moment we stop doing that is the moment we will have lost an edge in our industry. The more we believe that, the more we can create something sustainable here.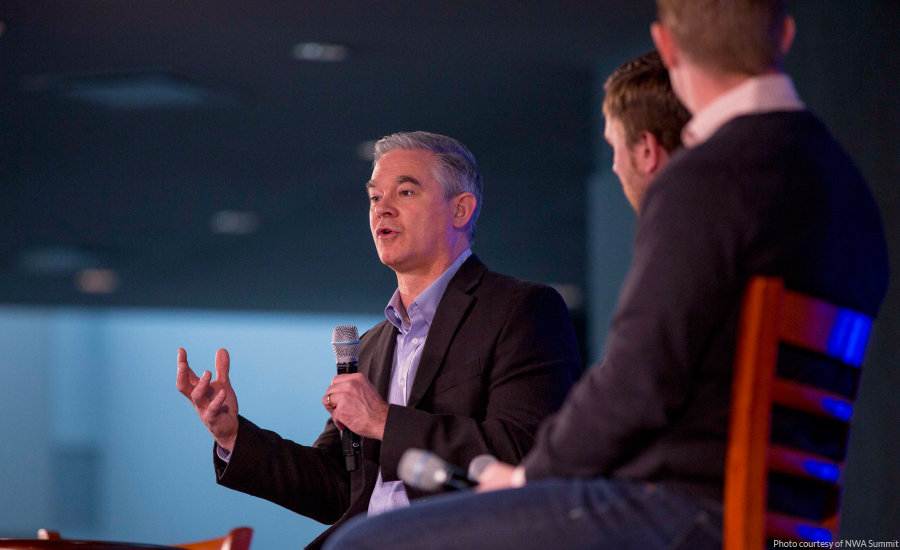 Reassurance
I am so glad our team had the chance to hear from these business leaders in our community. Even more, I was encouraged to hear that we have been doing a few things right around here. We have a long way to go, but I have no doubt that our team has what it takes to get there.
Watch the full Q&A here:
02/05/15 Summit with Small Business Panel from Cross Church on Vimeo.

--