Turn Your Vending Machine Into a Sales Machine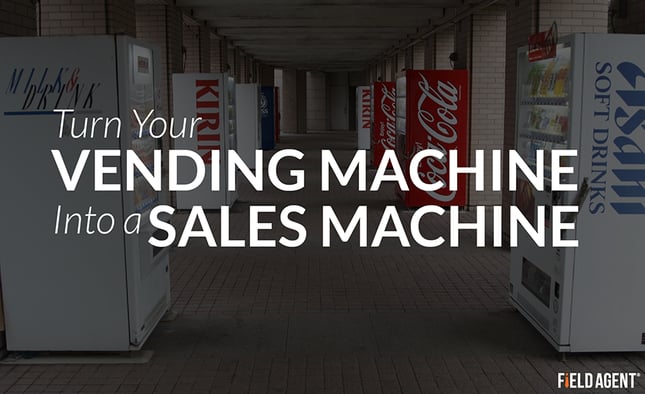 Vending machines are automatic, dispensing everything from sports drinks to hygiene gear at the simple push of a button.
Vending machine sales, on the other hand, are anything but automatic.
We surveyed 750 consumers and physically audited 250 "snack" machines across the country to identify opportunities and threats to the success of vending machines, that mainstay of automatic merchandising.
Below are 5 straightforward suggestions, all backed by hard data, on how to turn your vending machine into a sales machine.
1. Stop losing sales to out-of-stocks
An out-of-stock (OOS) is a missed opportunity. Unfortunately, our audit of 250 vending machines nationwide found that 62% had at least one OOS and, of these machines, an average of 4.4 slots (i.e., augers) were OOS.
2. It's time to accept other, cashless forms of payment
The audit also revealed that only 32% of snack machines are presently equipped with cashless payment technology. According to consumers, this isn't enough.
Our auditors, who were required to make a snack purchase at the machine they audited (see video), were given the chance to make one—and only one—suggestion to the machine's operator. Without prompting, 20% of their free form responses touched on the need for cashless payment options, making it the most frequently cited suggestion in the study.
3. Make automatic vending more automatic for consumers
The 80/20 Rule may apply, it appears, to vending machines. For instance, 20% of our auditors reported that the machine did not properly and/or correctly deliver their snack on the first attempt, and 19% said the machine didn't accept their payment on the first try (see the video above).
4. For healthy returns, offer healthy options
Healthy snacking isn't a fad. It's here to stay. Among our auditors, 85% said it's at least "moderately important" for them to buy and eat healthy snacks.
So what did they think about the healthy options available in the machines they audited? Of those at least moderately concerned with snacking nutritiously, only 22% said the healthy options in the machine were "completely" or "very" acceptable. Most were unimpressed.
See also: 7 Barriers to Higher Vending Machine Sales
5. Be sensitive to price-sensitive consumers
More than half of those surveyed, 57%, pegged "prices on foods/beverages are too expensive" as a major barrier to using vending machines.
Moreover, anytime we offer respondents or auditors a chance to make suggestions to machine operators, pricing often factors prominently into their comments. In the words of one Fishers, IN woman: "I would rather stop in a store to get what I want for a better price."
'Automatic' Auditing
If you operate vending machines, Mobile Audits are a fast, easy, and affordable way of detecting out-of-stocks, improving operational efficiency, gauging consumer attitudes, and, in general, increasing sales through your units. In the download below, "Mobile Audits: How 'Automatic Audits' Take Automatic Vending to the Next Level," we demonstrate the powerful, cost-effective capabilities of mobile auditing.