Here are 7 CPG Brands Poised for a Really Strong 2019 HOLIDAY Season
Q4 has begun, and this means silver bells are starting to ring, Santa is double-checking his list, and the holidays are officially around the corner.
Field Agent's free holiday preview, An Omnichannel Christmas, covers practically every angle of holiday shopping, from popular gifts to groceries to stocking stuffers. Spanning almost 50 pages, the report is based on surveys with over 4,000 shoppers about their 2019 holiday shopping, including what CPG brands they expect to purchase for their Yuletide celebrations.
But one question remains: Will your brand enjoy a merry Christmas?
Below we present the top brands (and runners-up) for seven holiday categories, including coffee, batteries, and cosmetics.
7 Brands Ready for a Merry Christmas
Below we present the top brands across seven different holiday categories. For the full details, and to see which other brands made the cut, download our full report.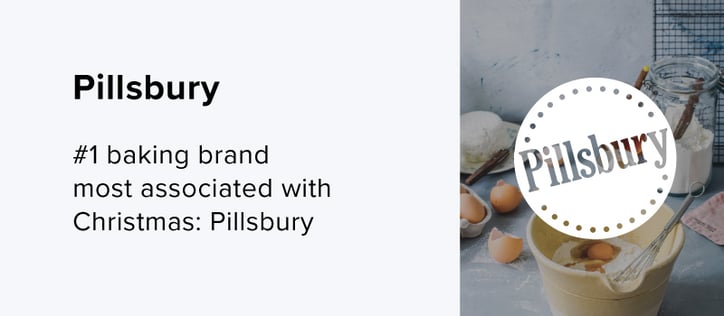 Baking is an important part of many holiday traditions. Pillsbury was the baking brand shoppers most associate with the holidays, with Nestlé close behind.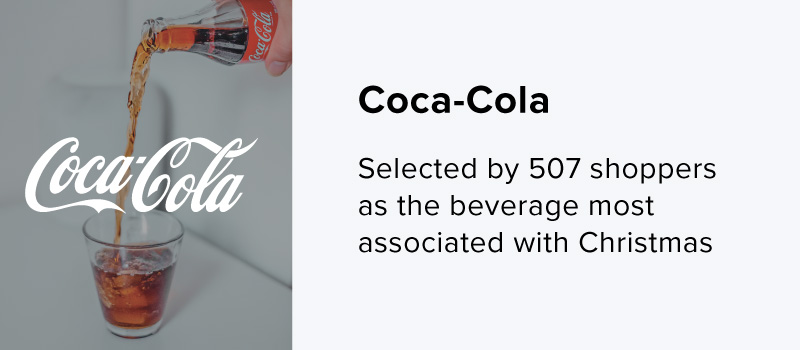 Coca-Cola blew away the competition as the beverage brand most associated with Christmas, with 507 agents mentioning it. Swiss Miss was a distant second at 129 mentions.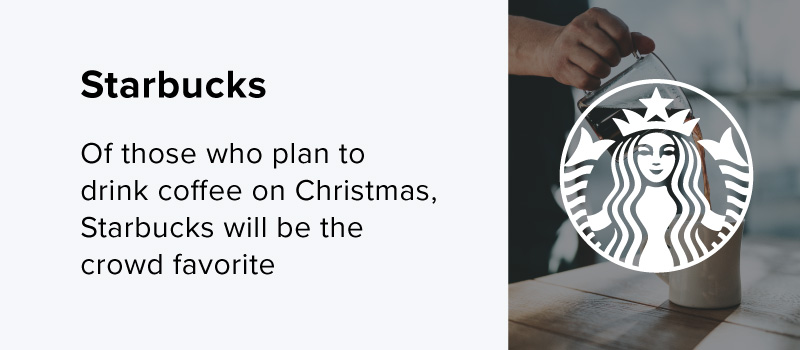 Seventy-one percent of agents surveyed said they are at least moderately likely to drink coffee on Christmas Eve or Day. They also said they're most likely to drink Starbucks, followed by Folgers.
See the full results in our free 2019 holiday preview.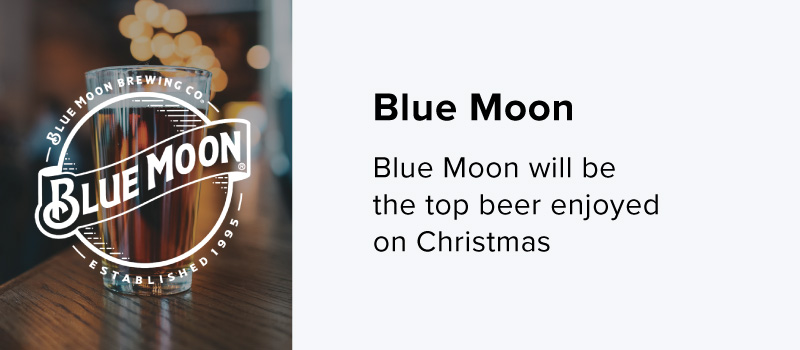 At 19% and 18%, respectively, Blue Moon and Bud Light were neck and neck in the race for most popular Christmas beer among people likely to drink on the holiday.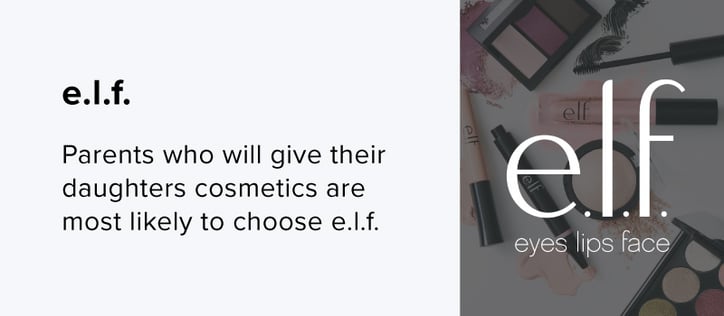 Forty-two percent of parents with daughters plan to give them cosmetics this Christmas. When we asked parents what brands their girls are most likely to unwrap, e.l.f. was (ironically) the top choice, followed by Covergirl.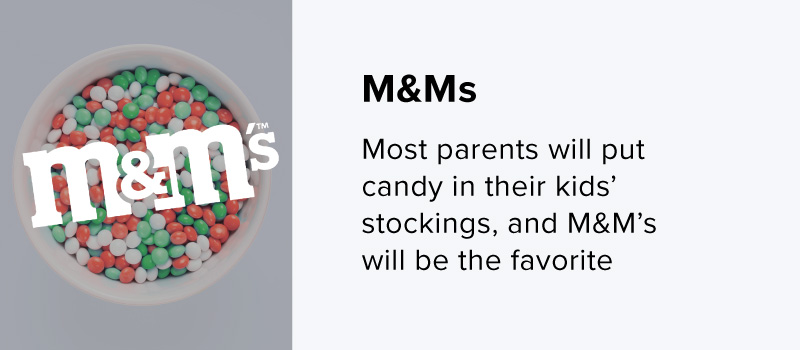 When it comes to stocking stuffers, candy reigns supreme. Seventy-eight percent of parents who plan to fill stockings for their kids will include candy. M&M's will be the most popular choice, with Reese's Peanut Butter Cups taking second place.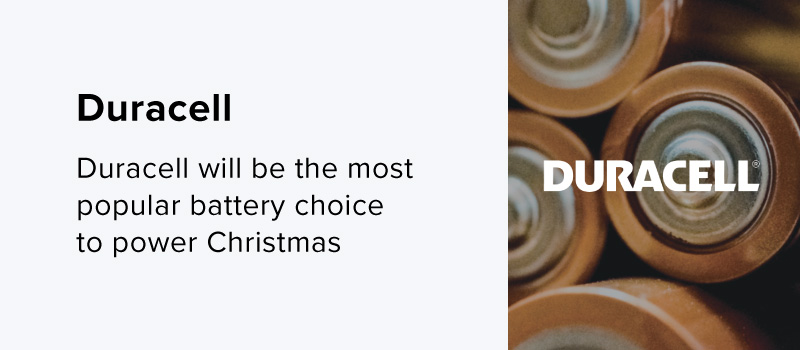 Yes, batteries. We surveyed our agents not only on the gifts and food they'll purchase this Christmas, but also on the CPGs that make the holidays happen from behind the scenes. Duracell barely edged out Energizer as the top Christmas battery.
Free Download: 2019 Holiday Preview
The list above is only a taste of what awaits in our 2019 holiday preview. From
surveys with over 4,000 holiday shoppers, An Omnichannel Christmas explores a wide range of questions, including:
Which retailers will be most popular this year for toys, electronics, clothing, and holiday groceries?

What role will brick-and-mortar, online, and omnichannel shopping play in gift purchases?

What gifts will be most popular this holiday season, among boys, girls, men, and women?

What foods, drinks, and sweets will celebrants purchase to enhance their holiday?
Covering almost 50 pages, it's our biggest and best holiday report yet.

Download it today. For free!!