Displays in Review 2019: Top Retailers, Brands for Seasonal Displays
Over the last several months of 2019, we at Endcaps & Insights audited a cool 1,000 stores—yep, 1,000 stores—in search of branded, seasonal product displays.
The resulting display photos, and all the data, then became part of our Seasonal Display Gallery, a new, interactive way for retail professionals to keep up with seasonal display activity across retailers nationwide. Entirely for free.
The Seasonal Display Gallery, which we originally wrote about here, currently contains hundreds of photos from five 2019 shopping seasons: Back to School, Football Kickoff, Halloween, Thanksgiving, and Christmas. The gallery also shows the top seasons, retailers, categories, and brands for seasonal displays.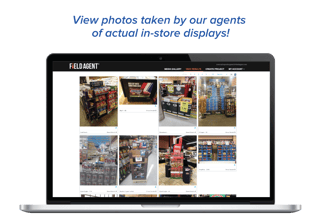 So, with five major seasons now under our belt, let's review the results from the back-half of 2019, to understand which seasons, companies, and categories really stood out in our Seasonal Display Gallery.
We even identified our favorite displays by season, an undertaking that proved a little controversial here at the office.
(Some are still bitter about the results. I'm looking at you, Kate.)
Join us as we now look back on the results of 1,000 display audits, across 1,000 stores, 50 retail chains, and 5 major shopping seasons.
The Seasonal Display Gallery: Results Overview
Let's start our review with Field Agent staff picks for the top seasonal, grocery displays by season. All of these are real all-stars, the true best of the best.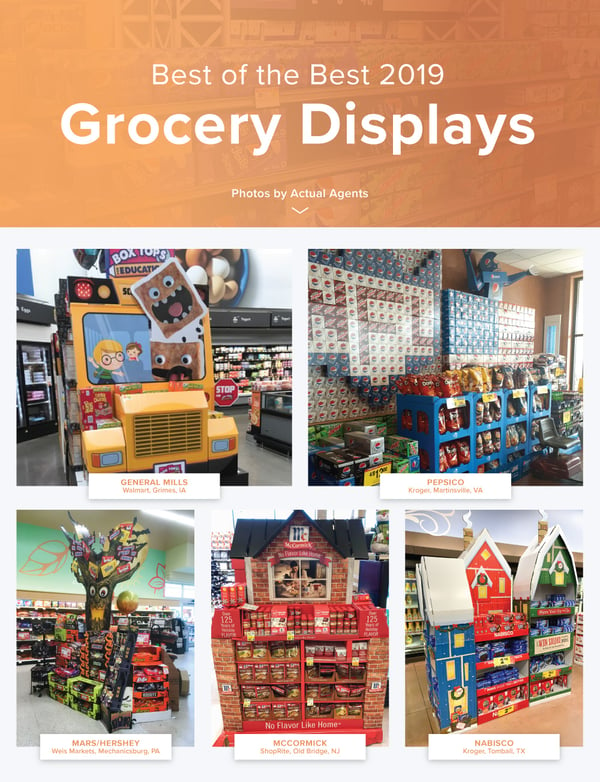 Retailers
For the last five shopping seasons of the year, Endcaps & Insights audited 200 stores across 49 different retail chains, auditing proportionately more stores for the larger chains. In fact, we audited only four retailers 50 or more times: Walmart (186 stores audited), Kroger (101 stores), Publix (54 stores), and Food Lion (50 stores).
Among retailers audited 50 or more times, Kroger claimed the highest percentage of stores with seasonal displays (75% of 101 Kroger stores contained branded seasonal displays). We present results on the other three retailers below.
The Seasonal Display Gallery contains the full results on 49 different retailers.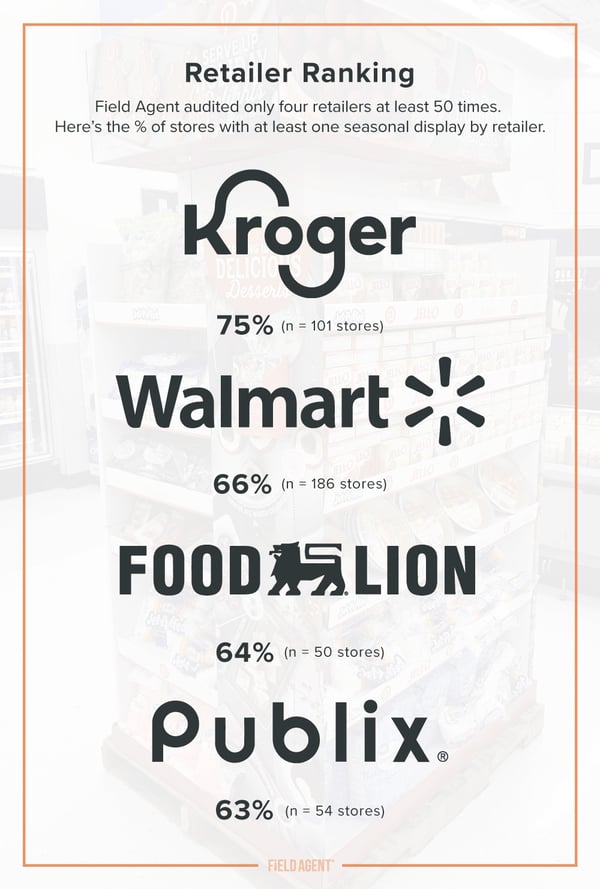 Categories
Which categories were most commonly found on seasonal grocery displays?
While the full results are available in the gallery, chocolate/candy/gum/mints were the top category by a long shot. Of all seasonal displays across five seasons, 34% fell into this category, nearly double the runner-up (cookies/baked treats, 18%).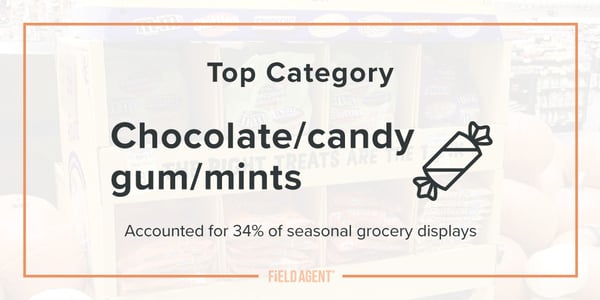 Brands
Overall, one brand rose above the pack for seasonal grocery displays. Hershey's had more displays in our gallery than any other brand. Of all seasonal displays located in the back-half of the year, 17% belonged to the chocolate-maker.
But, just for fun, here's the top brand for each season...
Note: The Pepperidge Farm brand carried Campbell's to the top of the Thanksgiving display audit.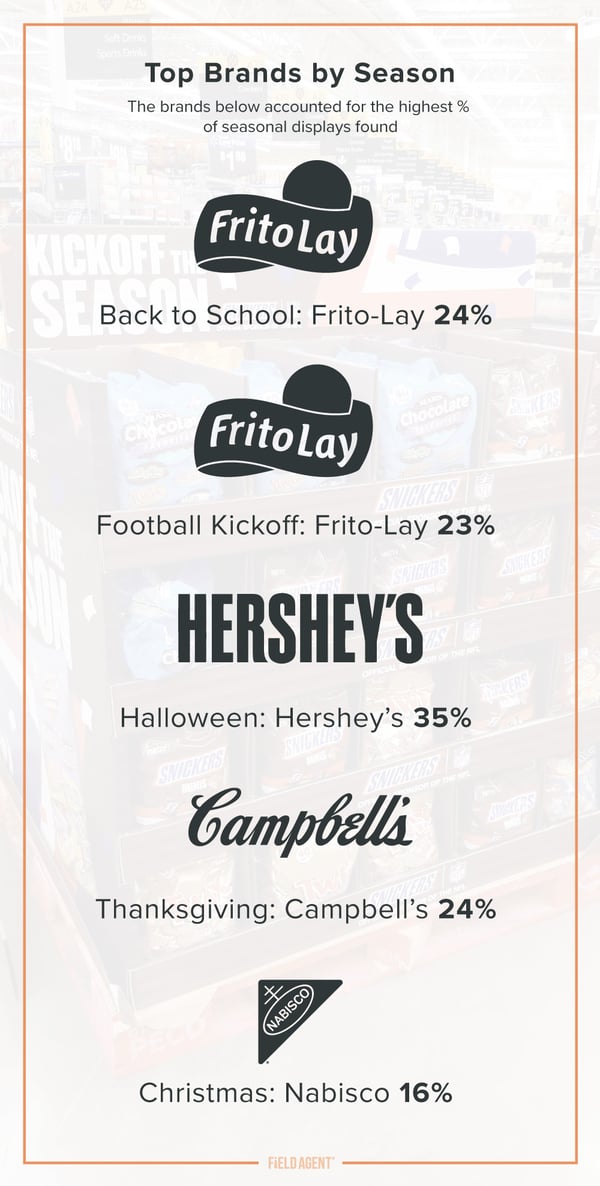 Seasons
Finally, let's review which seasons were most popular for branded, grocery displays.
Halloween was the most display-laden season across all 1,000 audits. Altogether, 70% of stores contained branded, Halloween-themed grocery displays, a tad more than Christmas at 67%.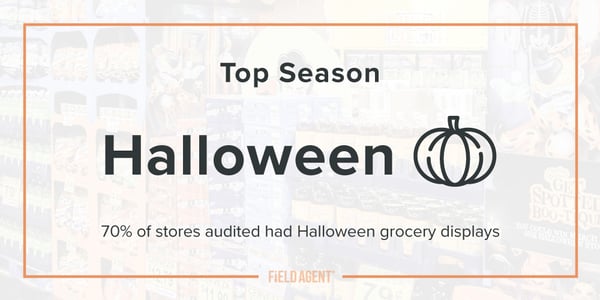 Free Access: Seasonal Display Gallery
If you benefited from this overview, why not sign up for the full Season Display Gallery? It's totally free, and full of hundreds of displays from major shopping seasons.
Up Next: Super Bowl 2020 displays. Sign up today!