Education on Sustainability: A New Key Player for Retail Suppliers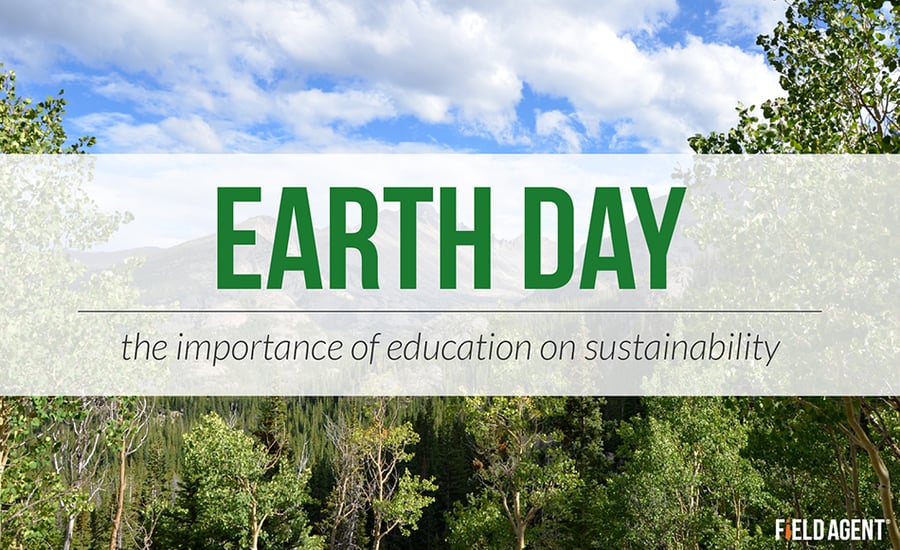 As we celebrate Earth Day, we must remember that it's not just about appreciating our beautiful surroundings or planting a tree. The core mission of Earth Day is to educate others on how to keep our planet as something to celebrate.
Celebrate to Educate
This is a progressive world we live in. While a lot of people may see a wasteful population, it is important to not focus on the negative. Instead, let's dig deeper into exactly how we can make a difference. As professionals, it is our responsibility to be innovators and early adopters of things that inspire the right kind of change.
We have the power to influence others by our actions and our willingness to try new things.
Initiatives in the Retail Industry
I had the opportunity to sit down for an exclusive interview with T.C. Redd, Sr. Manager in Walmart's Sustainability Department. He filled me in on some pretty great initiatives going on within one of the biggest brands in the world.
While speaking with Mr. Redd, I learned about Walmart's Sustainability Index Program, a business intelligence tool that evaluates the sustainability performance of suppliers based on customized metrics for the types of products they sell.
Along with this program, Walmart's sustainability department puts a lot of effort toward educating their suppliers about best practices and technologies for more eco-friendly production. Redd explained,
"The barrier to sustainable production and consumption is often not a lack of technology or solutions, like many people assume, but a lack of knowledge about better technologies and incentives to use them."
Product Evaluations
Walmart is using its big name to make a big difference.
With the Sustainability Index Program in place, suppliers are able to see just how eco-friendly their products are, from production to consumption.
Walmart's program uses questionnaires developed by The Sustainability Consortium (TSC). This independent, nonprofit has developed over 100 questionnaires consisting of 15 questions that are customized for the type of product it's meant to evaluate. This is important because the most material sustainability issues for, let's say, citrus are very different than they are for computers.
Research is led by industry experts to determine what the most important issues are for a particular type of product or supply chain, then the questions are developed to measure progress against those issues, covering both environmental and social.
What exactly are they measuring?
The metrics are unique because, unlike most eco-label programs, they consider the full lifecycle of a product from beginning to end.
This means suppliers are evaluated not only on their own operations--but also on the operations of the companies they buy ingredients and materials from and the impacts that occur when consumers are using their products. In other words, it's a very thorough program.
From an impact area standpoint, suppliers are evaluated on things like material efficiency (water, waste, energy) and social impact (human health issues, conflict minerals). Decision makers within participating companies can use the results to identify their biggest improvement opportunities at each Point of Influence, such as optimizing their packaging designs, investing in more energy efficient equipment, or increasing the use of recycled materials, just to name a few.
See also: Keen on Green? Shoppers Attitudes toward Eco-Friendly Products
Brand Reputation
This annual evaluation identifies industry leaders and laggards so Walmart's merchants can consider a supplier's sustainability performance in their buying decisions.
In addition, if a supplier is ranked #1 for a particular type of product or their score is over 80%, they are featured on Walmart.com's Sustainability Leaders store. The Sustainability Index gives suppliers a great opportunity to appeal to Walmart buyers behind the shelf, to Walmart customers at the shelf, and to their own leadership by showing marked improvement year over year in things that are not only good for the environment--but also protect the company's brand reputation.
Although this is currently a volunteer program, over 1,300 suppliers already participate. Redd explained their goal:
"If suppliers produce goods that are covered by the Sustainability Index, we want 70% of the products we sell in U.S. stores and clubs to come from the suppliers who use the Index."
Practical Application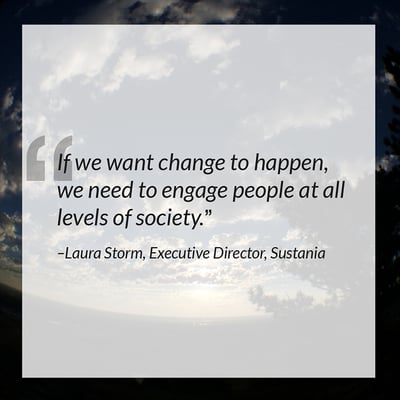 Not only is the Sustainability Index a great resource for suppliers and merchants, it is a wealth of knowledge for the sustainability team. They read the results of these evaluations and see what the biggest opportunities are. The team is able to identify trends and invest in support programs to help a supplier get better in strategic areas.
To help with education, Redd's team is researching, publishing, and communicating facts in an effort to change false perceptions that may not be true anymore. He explained that the pricing, availability, and performance of more sustainable options are continuously improving with the advancement of technology.
Educating for the Future
Walmart, as a big brand, has the opportunity to provide this education to the masses, from emails and webinars to conferences and events. In April 2014, Walmart hosted a sustainability expo, a 2-day event with presentations, breakout sessions, and demonstrations. Read about it here.
The Rise of Green Marketing
From a personal perspective, I lean more toward eco-friendly products. But how do other consumers really feel about incorporating environmental facts into your marketing strategy? It could make a huge difference to actually know what the customer wants to see and hear. With mobile research, we can quickly and easily see how consumers are reacting to different types of green marketing strategies.