Field Agent: Growing Our Team of 'Change Makers'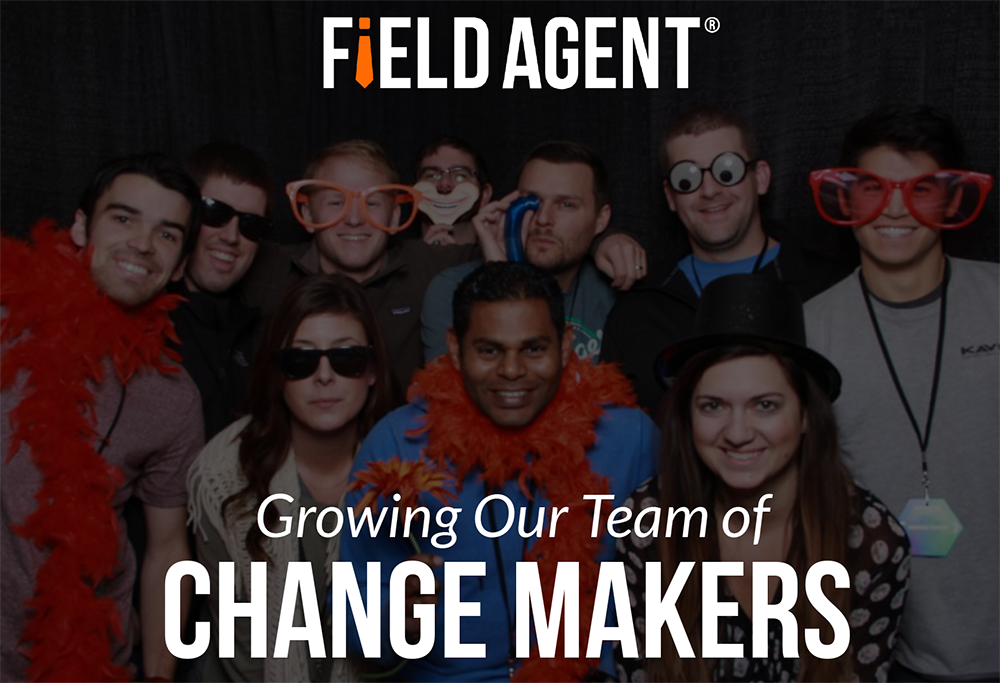 At Field Agent, we take pride in investing in our most valuable resource – our people. We desire to have a team of experts, innovators, influencers, leaders, and world-changers diligently working toward their goals both personally and professionally. We strive to come alongside our people to encourage and empower them.

Change Makers
This January, a few of us from the Field Agent team had the opportunity to attend a leadership conference, Catalyst® in Dallas, TX. While this Catalyst conference is geared toward an audience of church leaders, their consistent focus on leadership principles speaks across many professions. The speaker line-up included leaders of organizations and ministries, best-selling authors, journalists, even a neuroscientist, all making an impact in their spheres of influence. They all presented with a common theme – Change. How do we become 'A Community of Change Makers?'
Trying to compact everything we walked away with into a brief overview is a challenge (there was a LOT!), but here we go! As a team, here are some key takeaways from each presenter that impacted us as individuals. We were excited to share with the rest of the team back in Fayetteville, AR.
1. Discover Your Passions.
"Who are you? What breaks your heart?"
Identify the thing that stirs your passions, and position yourself to change it. We all have unique interests, skills, and talents. Use your unique gifting to affect change and make an impact in an area that breaks your heart.
Many years from now, what would you like people to line up and thank you for?
Andy Stanley, Senior Pastor, North Point Ministries
2. Dream.
Set aside time to dream. Ideate, be creative, think big, and allow others in your organization the same opportunity.
Fresh eyes provide great perspective.
The next best idea for your business might be imagined by someone unexpected. Utilize your best resource – your people. Be willing to navigate beyond the boundaries of what's normal. Move beyond concept. Take action. Don't be afraid of crazy ideas. That crazy idea could be the future of your business.
Lysa TerKeurst, President, Proverbs 31 Ministries
3. Don't Be Afraid to Fail.
Fear of failure can be paralyzing. Do not let failure define you – let it drive you and motivate you forward. Success is built upon failure after failure after failure. You must fail in order to succeed. Run toward what you're afraid of. Learn from your failures, let them roll off your back, and keep pushing ahead.
Rich Wilkerson Jr., Associate Pastor, Trinity Church Miami
4. Don't Quit.
"Do we love the idea of changing the world more than changing the world?"

Extend your focus beyond the idea and take action. Know why you do what you do and collaborate with others to achieve your goal.
Our generation (millennials) is one of the most creative generations in history, but we can be a generation of quitters, who try to justify why we don't follow through. If you want to change the world, persevere.
Eugene Cho, Lead Pastor, Quest Church
5. Create Good Habits.
"About 40% of our daily actions are habits. These automatic behaviors are at the core of who we are."
In order to be more productive, meet that goal, and achieve success we need to understand our habits and how they work. Habits are made up of three parts: Cue, Routine, and Reward. When we see the Cue, we proceed to our Routine in order to get a Reward.
Want to change a habit? Identify the routine, experiment with the rewards, isolate the cue, and have a plan. Take control of the whole process in order to positively influence our daily lives.
Charles Duhigg, Best-Selling Author, The Power of Habit
Take Action
At Field Agent, we have been challenged to take what we've learned from the conference and not only talk about it, but do something with it. We are excited to see what changes take place over the next few months not only on an individual level, but for our team as a whole.
We hope this provides that nudge – that little bit of encouragement you need, to make a change – to follow your heart, put your dream into action, move past a failure, and persevere. As we've all heard before, change happens from the inside out.
It starts with us.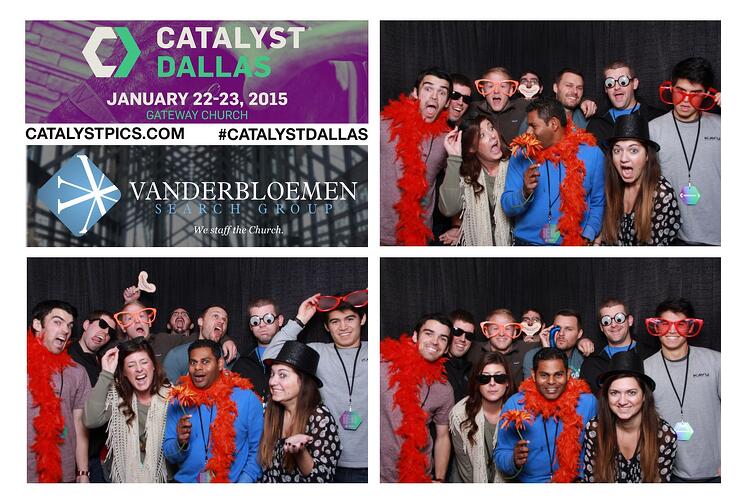 *For more information about Catalyst Conferences or the speakers listed above, visit catalystconference.com.