Field Agent® Secures Additional Funding From Five Elms Capital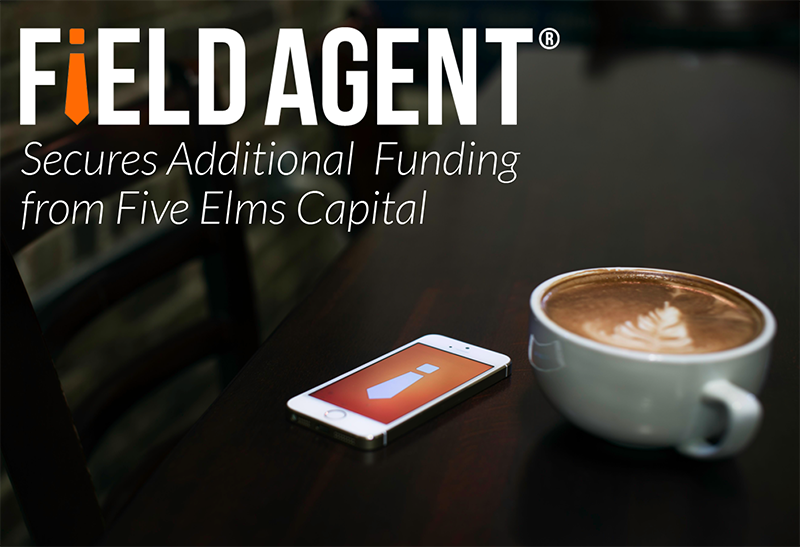 Funding from Five Elms Capital will help infuse growth into new product development and international expansion for the industry-leader in mobile market research and retail data collection.
"We're ecstatic to announce that we've received additional funding from Five Elms Capital. This is the second round of funding that we've received and we couldn't be more grateful for their partnership," said Rick West, CEO.
Investment to Fuel Growth
This investment will allow us to develop more products in the mobile market research industry and expand internationally. We've heard what the needs are from our clients, who are typically consumer packaged goods companies, retailers and research agencies, and we're developing products to fit their needs, such as a Do-It-Yourself platform.

"Our clients come to us because we have walked in their shoes and understand what it takes to deliver best-in-class data and insights from stores and homes along the consumer's Path to Purchase," West said.
"In-store execution and shopper insights is where it's at, and we can help clients and business owners maximize their efforts by providing important data and insights faster and more affordably than our competition."
Field Agent Background
In 2010, we created a proprietary location-specific mobile market research tool that utilizes crowdsourcing and pays smartphone users who complete tasks via the app. Currently, we have more than 600,000 app users worldwide, have served hundreds of Fortune 500 companies and small business owners and are expanding to several countries. Click here to learn more about us. This investment will help us expand even more into new product development and additional countries seeking business solutions via mobile research.
With new product development and international expansion, the investment will also build our infrastructure at our headquarters to be able to handle the growth.
Henry Ho, CBDO and Co-Founder said,
"As we grow, we need more leaders. We want to look inside the company for these leaders."
To view the complete press release, please click here.