How Field Agent Audits a Galaxy Far, Far Away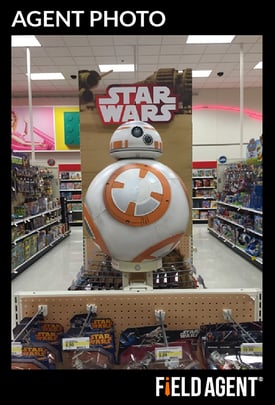 Over its first six films, the Star Wars franchise generated approximately $4 billion in ticket sales (source: CNBC). At the same time, Lucasfilm accumulated $12 billion in toy sales alone.
For Star Wars, it's the merchandising, not the box office revenue, that really pays.
And whether it's Star Wars action figures or the merchandise stores sell year in and year out, Mobile Audits from Field Agent excel at bridging the gap between manufacturers and in-store operations.
(It doesn't even take a hyper drive to do it.)
Field Agent crowdsources over a million smartphones around the world to offer instant visibility inside stores everywhere. With operations in the United States, Australia, Canada, Mexico, Romania, South Africa, and the United Kingdom, brands have never enjoyed such broad, ready access to their in-store products and point-of-purchase marketing materials.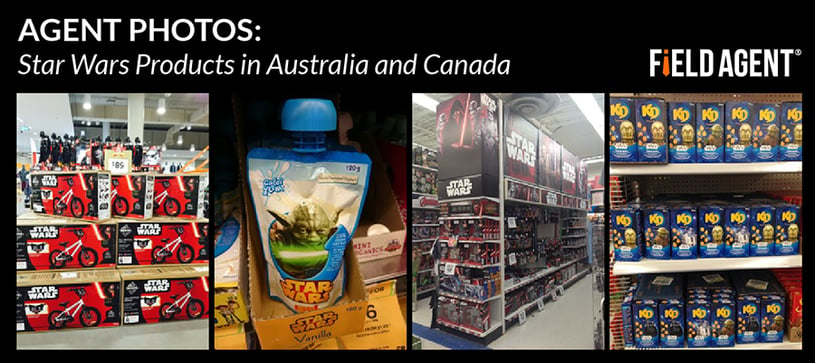 To demonstrate our mobile auditing capabilities, we dispatched agents around the world to take photos of Star Wars products and POP marketing.
Here's a sample of the photos we collected, along with descriptions of some of our auditing services.
1. In-Store Display & Signage Audits
Through photo verification, Mobile Audits ensure product displays are properly executed.
No Jedi mind tricks necessary.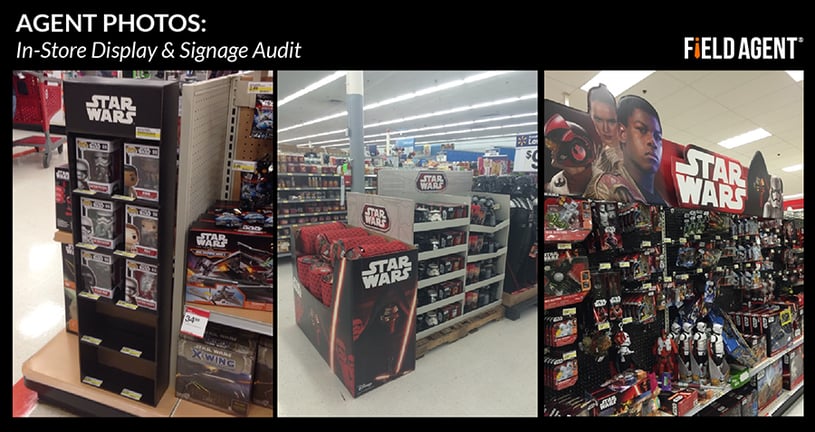 2. Price Checks
"I have a bad feeling about this." An all-too-common sentiment among suppliers who worry their products may be wrongly priced in stores.
Mobile Audits are used by many brands to ensure their products are accurately priced by retailers.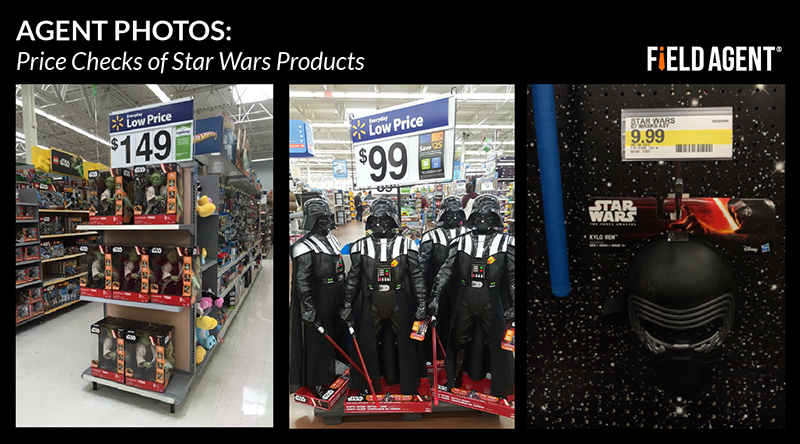 See also: 7 Reasons Retail Shoppers Aren't Buying Your Products
3. Monitoring On-Shelf Availability
In the immortal words of Master Yoda, "Fear is the path to the Dark Side."
If you're a supplier, few things strike as much fear as out-of-stocks. Shoppers are primed and ready to buy, but your products are missing in action.
Strike back with Mobile Audits.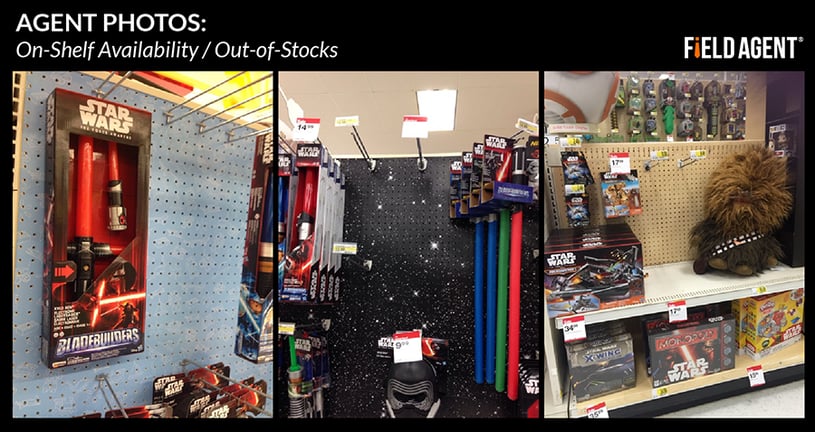 4. Modular/Planogram Compliance
Are your products properly positioned on store shelves?
Do they enjoy superior positioning to rival brands?
Mobile Audits offer an inside look at store shelves, so you see your products as shoppers see them.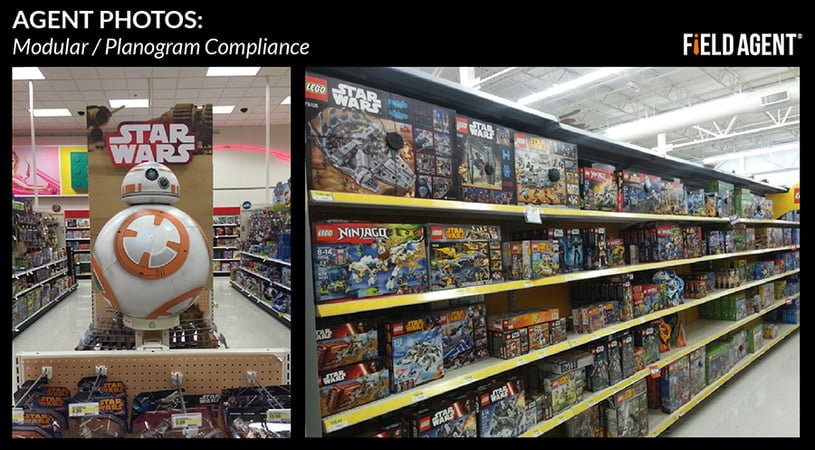 5. Market & Competitive Intelligence
Take guesswork out of the equation. With Mobile Audits, you can know exactly what shoppers think as they interact with your products and POP marketing.
You can also keep a careful eye on the competition, so you're never caught off guard.
A New Hope: Mobile Audits
Want to know more about Mobile Audits? Download the infographic, "Bridge the Knowledge Gap," to learn how Mobile Audits help brands and retailers take control of their in-store operations.