How Mobile Research Breaks the Rules...and Companies Benefit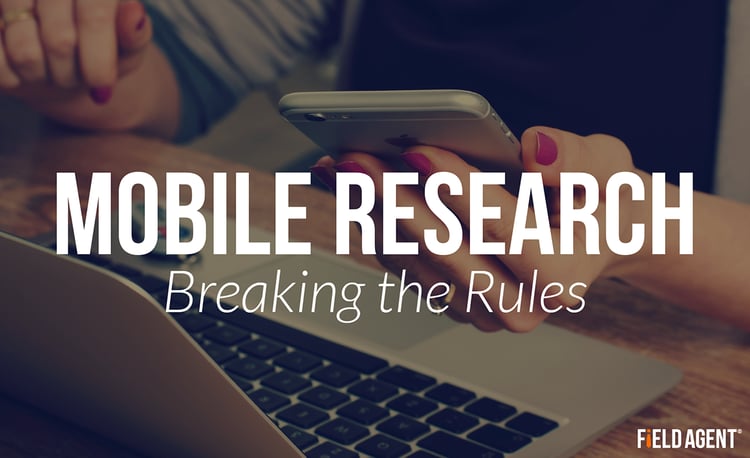 Mobile research and mobile audits have drastically and permanently changed the way brands, retailers, and agencies collect in-store information and consumer insights. As this article describes, companies no longer have to sacrifice quality to take advantage of cost- and time-savings, and vice versa. In this way…mobile research and mobile audits break the rules, while companies benefit.
Some rules are just meant to be broken. You know, rules like "Limit one per customer."
The "Good-Cheap-Fast Rule" (aka Project Management Triangle) is a well-known project management principle. It's based on the premise that life is full of trade-offs, that you can't get everything you want. As they say, "You can't have your cake and eat it, too."
The GCF Rule might be succinctly and informally expressed: "Good. Cheap. Fast. Pick any two." Or, to tease it out further:
A Good service Cheap won't be Fast
A Good service Fast won't be Cheap
A Fast service Cheap won't be Good
In other words, you can't expect a service—whether a meal, haircut, or root canal—to be (a) inexpensive, (b) fast, and (c) of high quality, not all at once anyway.
You must sacrifice something. You must cave somewhere. You must.
To which we say...
Don't make us laugh.
Mobile Research Breaks the Rule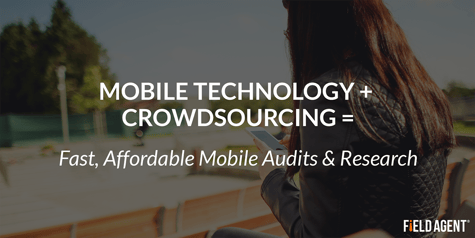 Combining the scalable advantages of mobile technology and crowdsourcing with sound research methodology makes it possible to achieve a final product that is fast and affordable and high quality.
There is no trade-off.
You might be skeptical. After all, in this world, things that seem too good to be true are usually, well, too good to be true.
But mobile technology, with its ability to distribute large jobs in small chunks across many people (i.e., crowdsourcing), is a disruptive technology.
And disruptive technologies change everything.
Be it the wheel, the locomotive, the computer, or the smartphone, disruptive technologies are game-changing, envelope-pushing, paradigm-shifting. In a word: revolutionary.
Prior to any one of these technologies, man was faced with certain limitations that could not be overcome with the technology of the day. Then…a flash of insight. "Eureka!" A new innovation was born, and once insurmountable limitations became significantly less constraining.
And smartphones have certainly disrupted the market research industry, with their ability to capture in-the-moment, location-specific data and insights from practically anywhere cellular service is available.
In 2010, Field Agent started this revolution in research and audits.
First, our highly efficient data collection is fast.
The secret: crowdsourcing. When our clients come to us with a problem, we tackle it with our army of over half a million agents. As the saying goes, "Many hands make light work." Consequently, we collect results in hours or days whereas traditional modes of auditing and research often require weeks or months.
Second, this system is also economical, producing savings for our clients.
A smartphone is a sophisticated yet highly practical research device. And when in the hands of our 500,000+ agents—your customers—we are able to collect photos, video, and in-store or at-home information more affordably than traditional, labor-intensive methods.
Third, and most importantly, we do not sacrifice quality in achieving these first two advantages.
On this we will not compromise. Field Agent is a business solutions firm, not first and foremost a tech firm. We utilize mobile technology to enhance sound research and audit methodology—not to substitute for it. Our tools may be different, but our practices are based on dependable research principles.

Field Agent incorporates a series of quality control checkpoints in the data collection process. We put human eyes on every piece of data collected for our clients. If a job submission fails to meet specifications, it is rejected, until our standards and those of our clients are met.
To further ensure high quality results, Field Agent also uses smartphone technology itself. Through developments such as time-date stamping and GPS positioning, we always know the exact time, date, and location of every job, every datum submitted through our system.
The Revolution is here. Have all three: Speed. Affordability. Quality.
Goodbye Good-Cheap-Fast Rule.