The Bottom Line on Mystery Shopping: 8 Benefits to QSRs
For today's QSRs, mystery shopping has become a bottom-line priority.
By offering quick service restaurants a customer's perspective on everything from food quality to employee friendliness, mystery shopping helps QSRs of all kinds ensure high-quality dining experiences, which naturally makes a powerful and unmistakable impact on customers' satisfaction and repeat intentions. Hello, bottom line.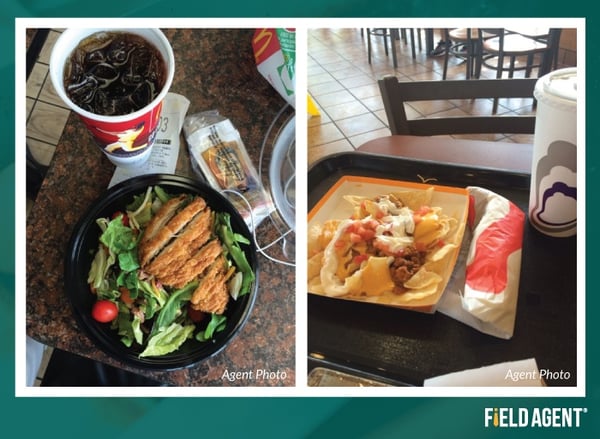 To illuminate the important links between mystery shopping and a QSR's bottom line, below we briefly highlight eight major benefits of a mystery shopping program. We then end the article with a quick look at the advantages of mobile mystery shopping, demonstrating how smartphones are revolutionizing mystery shopping and making it easier, faster, and more affordable than ever.
8 Benefits of a QSR Mystery Shopping Program
#1 Employee Development
Workers are the hands and the faces of your restaurants. As they go, your QSR goes.
Mystery shopping helps with employee development by identifying gaps in worker training, establishing and executing reward programs, and even improving employee retention.
#2 Employee Compliance
Then there are the more specific day-to-day, customer-to-customer tasks expected of workers—greetings and closings, upselling, product descriptions, and the like.
Mystery shopping is an effective way to verify employee compliance with basic job requirements like:
Are workers welcoming, friendly, and professional?
Do they say "please," "thank you," "come again"?
Are workers wearing nametags?
Are they sharing promotions with customers?
Are they providing receipts?
#3 Food Quality
Of course, the meal itself is the pinnacle of the QSR dining experience and, thus, a powerful determinant of customer satisfaction.
Is the order correct? Is it on time? Is it presentable? Is it the right temperature? Is it delicious? Is it satisfying?
Here, too, mystery shopping can be an extremely effective control for QSR managers.
#4 Restaurant Conditions
From wait times to restroom cleanliness, equipment maintenance to properly positioned signage, mystery shopping offers QSRs a convenient way to ensure individual restaurants are leaving customers with a memorable dining experience—in all the right ways.
#5 Omnichannel Proficiency
Fast food is changing: mobile ordering, touchscreen kiosks, on-demand delivery through UberEats, Grubhub, and the rest.
It's an omnichannel world, even for QSRs.
Mystery shopping, particularly of the mobile variety, offers managers tools to keep track of all those omnichannel ins-and-outs, from the mobile app UX to curbside pickup.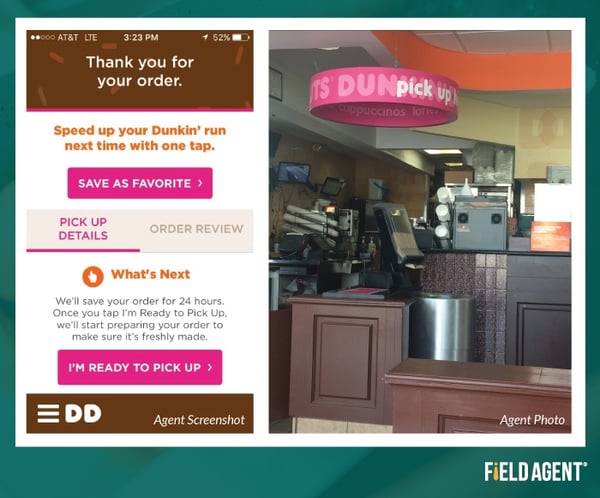 #6 Competitive Monitoring
Mystery shopping can of course answer these same questions about your rivals—offering QSRs a capable and flexible benchmarking tool.
Are their employees friendlier than ours? Are their wait times shorter than ours? Are their restaurants cleaner than ours? Are their prices and promotions better than ours?
Mystery shopping goes behind "enemy lines."
#7 Performance-Tracking
And speaking of benchmarking, mystery shopping provides an efficient means for quantifying and tracking same-restaurant measures over time—whether it's upselling, wait times, uniform compliance, or practically anything else. Thus, with mystery shopping, QSRs have the basis for an objective, robust performance-tracking program.
#8 Customer Satisfaction
Of course, all the benefits above, from employee development to performance-tracking, find their ultimate end with the customer and his or her level of satisfaction.
But mystery shopping, especially the more tech-savvy form discussed below, affords QSRs a way to directly measure a customer's satisfaction with a food order and/or dining experience, including videos of the customer discussing his or her experience.
Mystery Shopping. Reimagined.
The really good news: All the benefits above have become easier and more affordable for QSRs to benefit from.
Mobile Mystery Shopping combines smartphone technology and crowdsourcing to offer today's quick service restaurants multiple advantages over conventional mystery shopping methods.
Whereas traditional mystery shopping is comparatively time-consuming and expensive, dependent on trained professionals and rehearsed dining experiences, mobile mystery shopping utilizes everyday customers and real dining experiences.
The end result is a faster, more affordable, and more accurate mystery shopping program.
And because mobile mystery shopping is executed entirely through the smartphone, a highly sophisticated research device, each "shop" is an opportunity to collect high quality photos (or video) of food orders, restaurant conditions, promotional offers, and more.
To experience all the benefits mystery shopping has to offer your QSR, think mobile mystery shopping.
It's mystery shopping—reimagined.