Is Black Friday on the Verge of Extinction?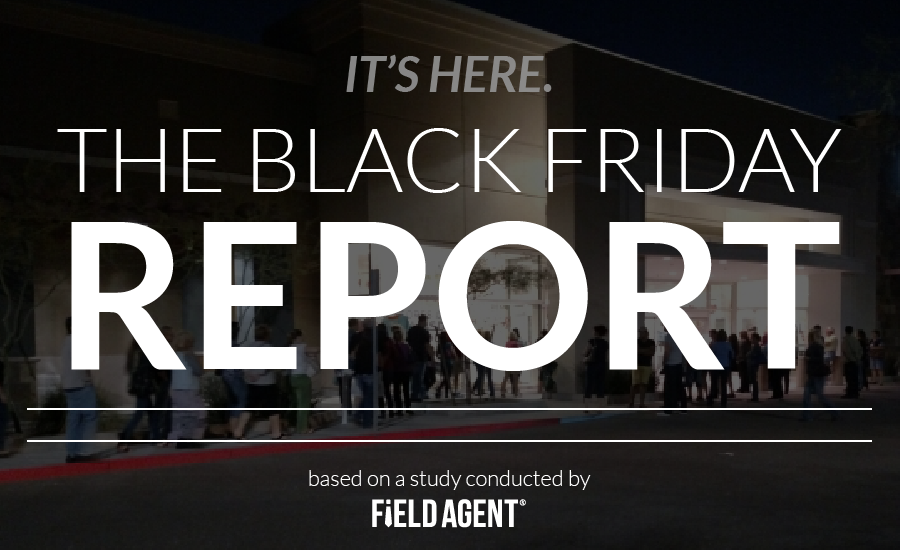 The wait is over. We had hundreds of agents participate in our Black Friday Scoreboard. They gave us some key insights into how exactly Black Friday played out online and in-stores.
Below, you will find some key takeaways from the Black Friday Scoreboard.
Online vs. Brick-and-Mortar
It's not surprising that most people shop online, especially for Christmas gifts. Using mobile technology and crowdsourcing, we found that 49% of Black Friday shoppers shopped online BEFORE hitting the stores. Out of the same shoppers, 65% planned to shop on Cyber Monday.
Is Thursday the new Black Friday?
Lines inside and outside the stores were long, and stores were packed. In most stores, doorbuster deals started at 6pm on Thanksgiving night.
Friday morning saw a drop-off in shoppers as seen in the photos and the number of responses. However, lines outside of stores were mostly seen around midnight.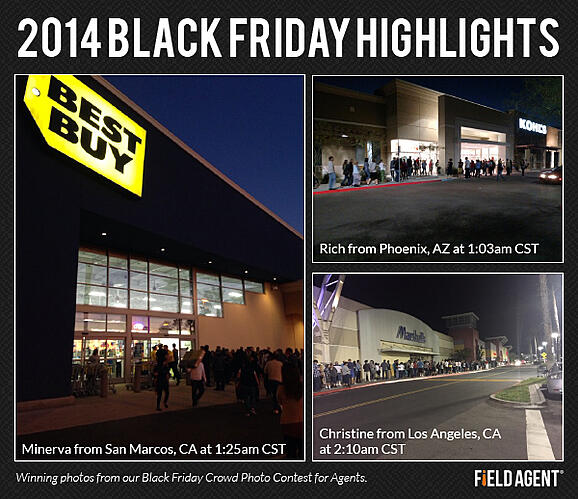 Doorbuster deals started just after Halloween this year, while even better deals came closer to Thanksgiving. Some stores are still holding true to the Black Friday shopping day, while others are extending their hours for customers from 6pm Thanksgiving night and not closing until 10pm on Black Friday!
How do you feel about it? Should all stores be closed on Thanksgiving? Or are retailers doing the right thing and spreading out these hard-to-pass-up deals? Tell us in the comments.
New Year, New Results
"Black Friday is like the Super Bowl of retail. Our Black Friday Scoreboard has been a great tool for retailers to measure their advertising efforts and popularity with customers. We could see the excitement from shoppers from our live photo feed, and that's priceless," said Rick West, CEO of Field Agent®.
2015 plans – Is this study a hint of what's to come for next year's Thanksgiving Day and Black Friday holiday shopping season?