Lidl, Walmart, & Aldi: U.K. Survey Previews Upcoming U.S. Competition
For years Lidl, Walmart, and Aldi have competed with one another for shoppers and their spending.
No, not here in the United States, but in the United Kingdom.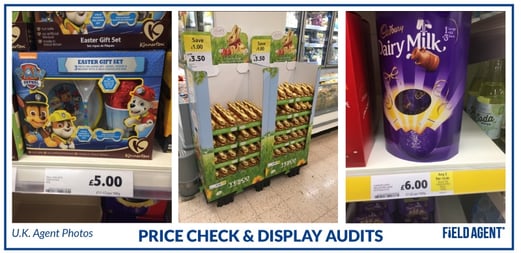 American shoppers will soon have a choice between Lidl, Walmart, and Aldi, as the first of these prepares to open 20 stores on the East Coast this summer.
But it's a choice U.K. shoppers have had for some time. Lidl, Walmart (under the Asda name), and Aldi are already quite familiar with one another…and shoppers in the United Kingdom are already quite familiar with them.
The question is: What can U.K. shoppers tell us about the upcoming competition between Lidl, Walmart, & Aldi for U.S. shoppers?
Previewing the Competition between Lidl, Walmart, & Aldi
With operations in seven countries around the world, including the United Kingdom, Field Agent enjoys ready access to both U.K. retailers and shoppers. To illuminate the approaching stateside competition between Lidl, Walmart, and Aldi, this weekend we surveyed 736 shoppers across the U.K.
Below we share the results from this survey for you to view, download, and share.
What Can We Learn?
Field Agent's survey of 736 U.K. shoppers suggests:
Lidl trails Aldi and Walmart's Asda for the affection of U.K. shoppers
Shoppers like Asda's product selection, yet they seem to prefer Lidl and Aldi's prices/value
Lidl and Aldi are fairly similar in the minds of U.K. shoppers
Shoppers equate the two retailers' prices and, to a lesser degree, their layouts/interiors, merchandise, product assortments, and store sizes
See Also: See Photos Inside Walmart's New-Format Neighborhood Market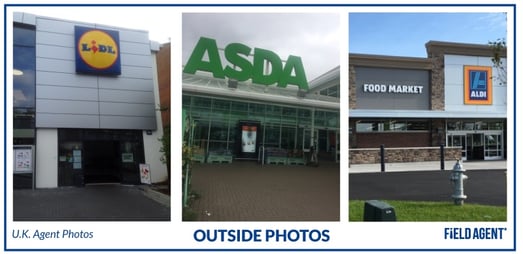 To be successful in the United States, the results suggest Lidl may require a markedly different approach from its current U.K. strategy.
First, in the United Kingdom, Lidl and Aldi differentiate themselves from Asda largely on the price variable (i.e., shoppers feel Lidl out-prices Asda). But given Walmart's U.S.-market prowess (e.g., supply chain, scale, EDLP commitment), it's uncertain whether Lidl would be able to sustain a pricing advantage over Walmart in the long-run, and whether U.S. shoppers could be enticed to patronize Lidl if its major selling-point is slightly lower prices.
Second, at least in the U.K., Lidl and Aldi appear to have much in common. With Aldi already a recognizable presence in the United States, it stands to reason that Lidl will have to take strategic measures to differentiate itself from Aldi here in the States. That is, Lidl must give Aldi shoppers sufficient reason to swtich.
None of this, however, may surpirse Lidl. For more than a year the German grocer has been finetuning its U.S. strategy at its prototype store in Fredericksburg, VA. Lidl is planning larger stores with wider selections—a deviation from its typical playbook—when it opens doors in the United States. "That's just one of many tweaks that Lidl is making to its formula to address the expectations and habits of U.S. shoppers," wrote Sarah Halzak of The Washington Post.
It'll be interesting to see what the final version of Lidl-U.S.A. looks like.
Special Report: Cutting-Edge Retail Technologies
What do shoppers think about drone-delivery, checkout-less stores, and shopping with Alexa or other "smart" speakers? They're all quickly becoming a reality.
Field Agent surveyed thousands of shoppers to understand the potential of these three trailblazing, retail technologies. Download our special report, "Shopping on the Cutting-Edge," to view the results.