Managing a Scattered Workforce? Your Next Hire Should be a Mobile App
Management can be a frenzied mess of emails, text messages, documents, spreadsheets, photos, and the like. All you managers know this.
(Funny, management isn't the neat and orderly picture described in college textbooks, am I right?)
And it only gets messier when your workforce is scattered across a wide area—when they're "out there," working remotely.
At such times you must be able to communicate with employees, coordinate their efforts, organize their contributions, and, ultimately, consolidate all this work…but at a distance.
Managers of course have tried it all: emails, text messages, phone calls, etc. And while each of these tools has its place, none of them was specifically designed for managing the efforts of a dispersed workforce.
You know what time-crunched, multi-tasking managers really need?
A mobile app.
One developed for the express purpose of managing work at a distance.

Over the past seven years, mobile solutions firm Field Agent has developed a sophisticated, crowdsourcing system. With this platform we connect with millions of individuals around the world: assigning them tasks, evaluating their work, and organizing their contributions.
And it's all done through our mobile app.
Now, with Private Crowd by Field Agent, our app can work specifically for you.
In the same way we manage our workforce of millions around the world, you can manage your scattered workforce of tens, hundreds, or thousands.
According to Field Agent's director of partnership development, Michael Gaddy, Private Crowd is already changing how some companies get work done.
"Our Private Crowd clients are using the tool to capture data and insights from the field in a faster, more organized way," Gaddy said. "It's giving them greater clarity into what their field teams are seeing in stores."
Forget emails. Forget forms. Forget calls.
The world is increasingly using mobile apps to do more work, more efficiently.
Isn't it time your team enjoyed the same advantage?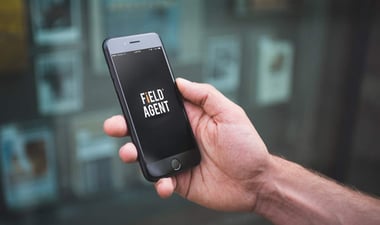 How Private Crowd Works
1. Employees download the Field Agent app
Regardless of where they go, chances are your employees have a smartphone (or other smart device) in their possession.
So when they visit the App Store or Google Play to download the Field Agent mobile app, you now have a fast and easy way to connect directly with them.
2. Field Agent invites the employees you specify to a "private crowd"
Just tell us which employees you want to connect with, and we'll invite them to join your own private crowd.
3. Create a "job," or use a pre-existing template, to assign your employees one or more tasks
What do you need your employees to do?
Take pictures?
Capture video?
Count merchandise?
Check prices?
Share opinions?
Simply create a job, or use a pre-existing job template, in Field Agent's online job-builder to assign your employees one or more tasks. You can do this from anywhere.
4. Push the job to employees via the Field Agent app
Once you launch the job, it will conveniently appear on the Field Agent app for your employees to view, accept, and complete.
5. View and track employee submissions on your private, online dashboard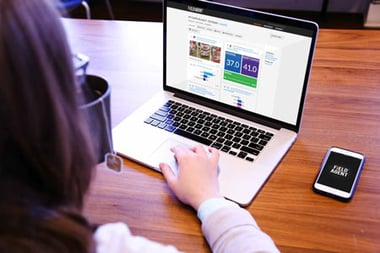 As employees complete their assignments, a private dashboard lets you stay on top of all the action. Watch as photos, video, and data stream in—all in real-time.
And the dashboard makes quality control a snap. Thanks to GPS tracking and photo verification, you'll know exactly where employees were when they completed their mobile jobs.
With the Field Agent dashboard, you get all of your team's contributions—in just one place.
Connect with Greater Productivity
Together, smartphone technology and crowdsourcing are making work easier and more efficient than ever.
It's time your team enjoyed the same advantages.
Private Crowd puts the power of the Field Agent app and crowdsourcing system in your team's hands, which makes managing the work of a scattered workforce a whole lot easier.
Visit our Private Crowd webpage to learn even more about this service. Or contact us to speak to a Private Crowd solutions specialist.