Out of the Classroom & Into Stores: Student Discovers Mobile Auditing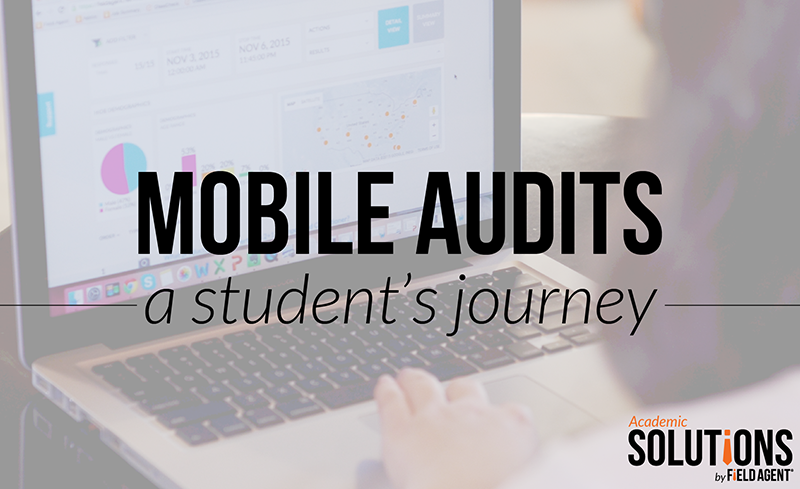 Liz Tanner, a senior marketing major at the University of Arkansas, had an eye-opening experience in her marketing class this fall.
While working on a class project that required her to analyze the retail execution of a popular household brand, Tanner became aware that the company was actually losing sales due to incorrect on-shelf placement.
The brand, it appeared to Tanner, lacked the visibility to know what was happening in stores—with its products and point-of-purchase marketing.
A Student In Control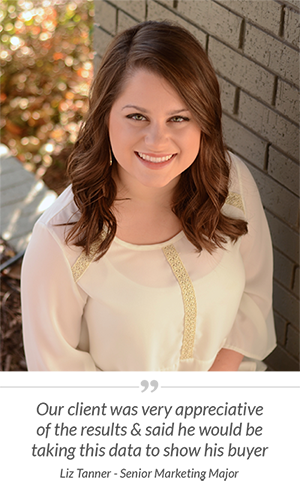 Growing up in Jefferson City, Missouri, Tanner developed an early passion for the technology being used by marketers, a passion that resulted in her studying marketing at the Walton College of Business.
Tanner was thrilled to use Field Agent, an innovative, "real world" auditing platform, to dig into the retail operations of a publicly traded company.
Through the Field Agent smartphone app, Tanner dispatched auditors to stores across the country to take pictures, collect in-store information, and, ultimately, locate problems with her assigned company's retail execution.
"Field Agent was a great way to get pictures of the store sets that needed to be checked on a large scale across the United States," Tanner said.
2-in-1: Learning & Mobile Auditing
Tanner's team was assigned to work on a men's 2-in-1 shampoo and conditioner, which tended to sell better when situated next to rival brands on store shelves.
Alarmingly, through the Field Agent platform, Tanner found that the product was located next to women's hair care products in 33% of stores, potentially resulting in lost sales.
"The results proved that our client's suspicions were correct and that the products were not always located on the shelf in places that were conducive to sales," she recalled. "I was impressed how quickly the data was collected and how easy it was to view."
Through Field Agent's Academic Solutions program, Tanner and her classmates received valuable exposure to the reality of retail operations. Following the completion of the project, she and her team presented their findings to company representatives.
"Our client was very appreciative of the results and said he would be taking this data to show to his buyer," Tanner said.
A Fall to Remember: Experiential Learning at Its Best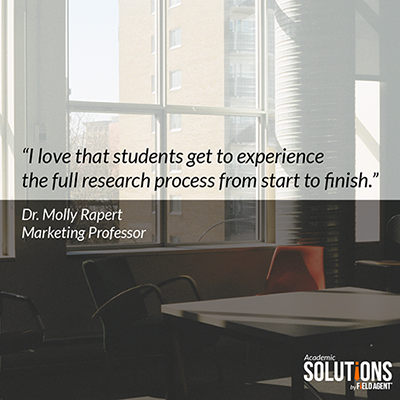 This fall, professors used the Field Agent platform to enrich classrooms across the country with hands-on mobile audit and research projects.
While students are responsible for executing auditing and research projects, Field Agent Academic Solutions allows professors to maintain appropriate oversight through a convenient parent account.
"The students receive hands-on experience with both retail suppliers and research firms, all while balancing the normal demands of their senior-level coursework," said Tanner's marketing professor, Dr. Molly Rapert. "I love that students get to experience the full research process from start to finish."
Field Agent Academic Solutions exists to add value to traditional classroom settings. This innovative and affordable experiential learning platform is available to colleges and universities of all sizes.

Scott Luby, a junior finance major at the University of Arkansas, wrote this article. He is a member of the Academic Solutions team at Field Agent.