Mobile Survey: Moms Set The Tone For Halloween Shopping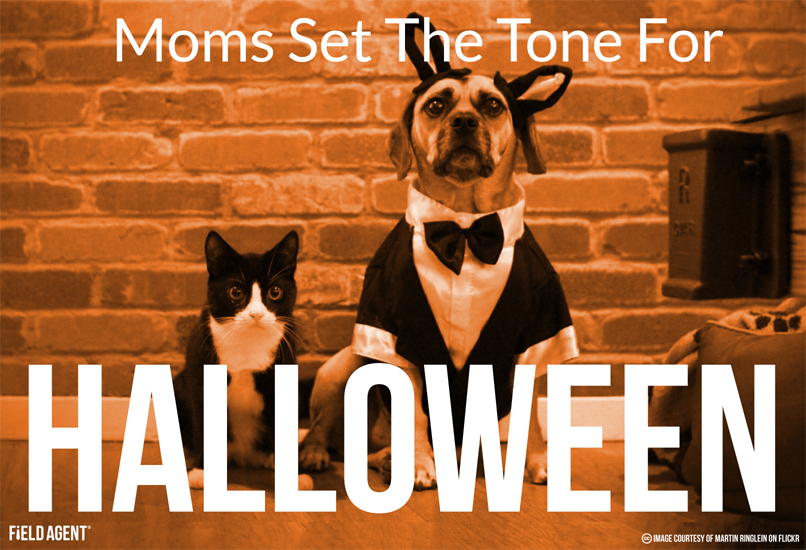 Moms share as they shop for decorations, costumes, and candy to treat their little monsters.
Field Agent conducted a recent survey targeting 250 moms with children living at home and found some hair-raising facts about how these women shop and prepare for Halloween.
Where's the Party?
Halloween has clearly become one of the largest and most celebrated holidays in the nation. This year, 97% of households in our survey will participate in Halloween and, of those, 24% will throw a Halloween party or have a get-together.
This spooky holiday can also be a costly one. Households in our survey that throw a party will spend an average of $208 on decorations, costumes, baked goods, candy and beverages.
Costumes aren't just for kids anymore.
These days, it seems like everyone is in costume. Of course, children make up the majority of those who dress up in a costume (83%), but moms are also getting their furry friends involved in the celebrations as well. 26% of pet owners deck out their pets in costumes this year.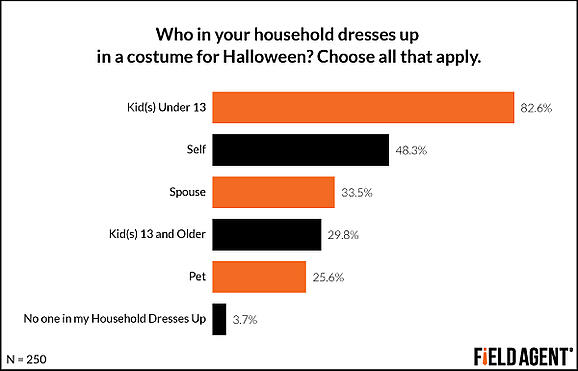 To be or not to be?
As far as deciding what ghoulish or crazy costume to wear, it takes some time to come up with the perfect one. About 43% of the sample already knew what they wanted to be for Halloween, while 35% didn't know and decided when they were in the store.
Mid-October seems to be the best time for stores to boost decorations and displays and have the widest variety of costumes available. We found 33.5% of moms purchase costumes or accessories during this time. However, close to half (46%) of shoppers purchase Halloween candy at the last minute – during the week of Halloween.
Know your customers.
Timing and variety is key during a holiday like Halloween. Knowing when your customers are buying and what they'll be looking for is critical to putting the right product on the shelf at the right time.
From Halloween to holiday shopping, mobile research empowers companies to understand what influences and motivates their customers.
--
Want more Halloween? Check out our free download: