Special Report: 1,000 Homeowners Talk 2019 Lawn & Garden Shopping
Lawn and garden season is about to bloom.
And with it, billions in consumer spending as homeowners buy everything from mulch to bug-zappers.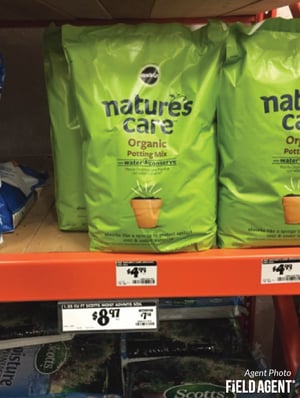 To help companies prepare for the coming onrush of lawn and garden shoppers, retail-auditing and insights firm Field Agent surveyed over 1,000 homeowners across the United States. The results are now available in our free 2019 Lawn & Garden Report.
Homeowners answered a range of questions, including:
What lawn and garden activities do you expect to engage in this spring?
How much do you anticipate spending on lawn and garden supplies this year?
From what type of retailer do you expect to purchase most of your supplies?
How likely are you to purchase these materials online?
What matters most when purchasing lawn and garden supplies?
What do you most dislike about shopping for lawn and garden products?
Download Field Agent's 2019 Lawn & Garden Report for the answers to these and other questions. Now available for free download!