Black Friday Scoreboard: A Real-Time Look at Who's Winning Shoppers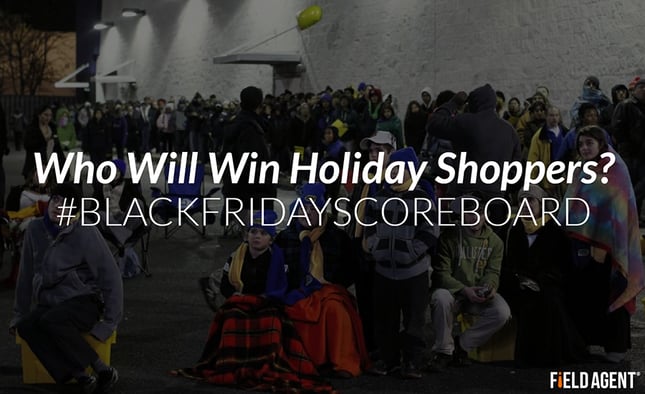 What's the single best way to keep up with all the action this Black Friday…without ever standing in line?
For the second year in a row, Field Agent, the pioneer in mobile audits and research, is conducting its exciting Black Friday Scoreboard.
This live scoreboard and photo feed will allow you to watch the Black Friday action as it happens outside and inside stores, while also tracking which retailers are faring best among holiday shoppers.
Black Friday LIVE!
Sign up here to receive instant notification when the scoreboard goes live.
From 6 p.m. CST Thanksgiving evening to 12 noon on Black Friday, Field Agent will be dispatching hundreds of agents to stores across the country. At stores, agents will:
Take pictures of Black Friday crowds and lines
Answer survey questions about their holiday shopping destinations and behaviors
Photos and agent responses will then be instantly displayed on a specially designated website: www.blackfridayscoreboard.com. Check it out. The countdown has already begun!
Get Results
A full report, offering several insights into 2015 holiday retailing, will also be available. Sign up to receive this informative report as soon as it's available.