Thriving in the Age of Lidl & Amazon: How Retailers, Brands Can Compete
The ripple effects may reverberate for years.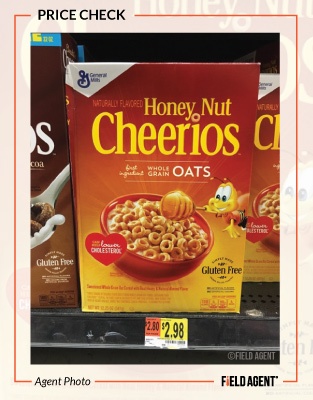 Just last week:
Amazon agreed to purchase Whole Foods and, along with it, more than 450 brick-and-mortar stores
Lidl, the low-cost, private-label-happy German retailer, embarked on its U.S. campaign with 10 store-openings across three states
Walmart acquired yet another online retailer, this time a purveyor of upscale men's apparel, Bonobos
See Also: What do U.S. shoppers think about Lidl?
Naturally, retailers and brands are now grappling with these new realities, as they seek to plot a course forward in this "brave, new world" of retail. It's nothing less than a watershed moment for many companies.
How to Compete in the Age of Lidl & Amazon
Any successful retail strategy, particularly in this topsy-turvy age, begins with accurate, reliable information, especially information about:
Competitors' prices
Planograms
On-shelf availability
Today, more than ever, your company needs to know who is selling what and for how much.
And you need these answers quickly, affordably, and accurately.
Today more than ever, your company needs to know who is selling what and for how much
Mobile Audits: In Stores Everywhere

Mobile audits crowdsource your customers' smartphones to offer instant visibility on prices and planograms inside stores anywhere, anytime.
They're used by leading retailers, CPG companies, and agencies to stay on top of what's happening at-retail—to track prices, monitor on-shelf availability, inspect planograms, and more.
As the Lidls and Amazons of the world continue to disrupt the retail industry, Mobile Audits are available to blow away the smoke and help companies make sense of the new competitive environment.
Let us demonstrate.
Case Study: Auditing Prices, Planograms, & OSA
To demonstrate these capabilities, retail-auditing firm Field Agent spent eight weeks auditing prices and on-shelf availability inside 41 Walmart Supercenters across the country. We instructed our agents to collect photos of and information about a basket of 11 goods.
In all, this effort consisted of 328 store audits and 3,608 product audits, over a continuous eight-week period.
Based on the results from this sweeping audit, below Field Agent demonstrates how Mobile Audits capture pricing, planogram, and OSA information in stores everywhere.
Mobile Audits gather pricing and planogram information as broadly or granularly as you need.
Zoom-out

: Audit hundreds or thousands of stores across the country

Zoom-in

: Audit only stores within, say, a 5- or 10-mile radius of another store or landmark
Versatile and efficient, Mobile Audits can be structured to your company's exact needs.
See Also: Instant reaction from Whole Foods customers on the Amazon purchase
Who is Selling What & for How Much?
It's always been an important question for retailers and CPG companies.
But now more than ever.
Fortunately, Mobile Audits are on the job.
Download our free resource, "How It Works: Mobile Audits," for even more information on Mobile Audits and their capabilities.