Valentine's Gifts: Is Your Company Missing THIS Retail Opportunity? [INFOGRAPHIC]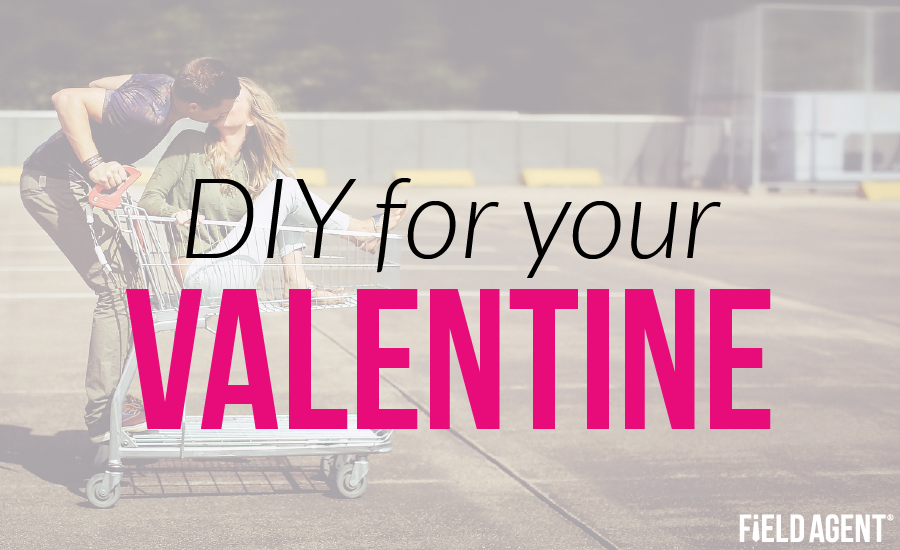 It's February, and stores are bursting with gleaming red hearts, delectable chocolates, and flowery, decorative cards expressing "Be Mine" in every possible way. And why not? After all, Valentine's is big business. In fact, according to the National Retail Federation, Valentine spending will near $19 billion this year, and individual consumers will spend an average of $142.31.
But are retailers and brands making the most of this spending frenzy?
New research from Field Agent gets to the very heart of the matter. We surveyed 300 different locations—150 women and 150 men—to determine the prevalence and nature of "do-it-yourself" (DIY) Valentine gift-making and –giving. The results suggest that unless companies are making the most of potential DIY customers, they simply aren't making the most of the Valentine's holiday.
Do It Yourself VS Store-Bought
So, which do gift-recipients really prefer at Valentine's: DIY or store-bought? Altogether, 62% said they'd rather receive a DIY gift this Valentine's. And though DIY won over the majority of both men and women gift-recipients, women (68%) showed stronger preference for such gifts than men (56%).
Of course, in one sense, DIY is store-bought—after all, customers buy their supplies from stores. Of the whole, 39% of respondents said they would give their loved ones DIY gifts this February. This was good enough for 3rd place on our list of most popular gifts this Valentine's.
Greeting cards (60%) and boxed/bagged (50%) candy were most popular with our respondents, yet, at 39%, DIY gifts beat several traditional Valentine favorites, including flowers (29%), restaurant meals/desserts (28%), and plush gifts (15%). Demographically, 52% of women and 25% of men said they would make and give a DIY present this year.
Why DIY?
We asked respondents to tell us why—that is, why are they making and giving DIY gifts as opposed to purchasing them ready-made? 70% simply cited personal preference. In other words, they like making Valentines by hand. 62% said the added thoughtfulness and sincerity of DIY was a persuading factor. As one Agent said,
"Homemade gifts are more heartfelt and meaningful. You put time, effort and energy into making something special instead of just buying the first thing you see."
Another said,
"…it adds an extra personal touch and level of thoughtfulness as opposed to store bought stuff. It shows you really care because you are willing to make an effort and dedicate time and focus to create something from the heart."
The cost savings, too, were moderately important among DIY respondents. 40% said lower cost was a primary consideration in the decision to go DIY.
What precisely are DIY gift-makers and givers buying this Valentine's? Among those giving non-edible DIY gifts, adhesives (57%), markers (51%), and construction/colored paper (45%) are top-sellers. And on the matter of edible DIY gifts, desserts/sweets emphatically won respondents' hearts, with 81% of applicable agents saying they would make cookies, cakes, or some other sugary treat for the holiday. See the infographic below for full results.
And how much are consumers spending on these items and others? They're being fairly conservative this year. 86% of non-edible DIY projects and 85% of edible DIY projects will cost customers less than $50.
Most of this money will be spent at mass merchandisers (43%), though arts and crafts chains (33%) such as Hobby Lobby and Michael's also had a strong showing in our survey. And though significant others (77%) will be the recipients of most DIY gifts in 2015, respondents' families (not including their children; 40%) and their children (35%) will also be common recipients.
Take Heart in Mobile Research
Mobile market research excels at reaching your customers—right where they are. When you need fast, affordable location-specific consumer insights or business information, mobile research is just a click away.