Winning the West? Californians Rate Walmart's Curbside Grocery Pickup
Last month, the world's largest retailer expanded its curbside pickup business in sunny California by 26 stores.
Altogether, Walmart now boasts 36 pickup operations across Southern California, including locations in Los Angeles and San Diego as well as throughout the Inland Empire.
Now Available: Groceries 2.0 Revisited: The Rise of Online Grocery Shopping [Special Report]
Compared to the retailer's cutting-edge, curbside pickup facilities in Northwest Arkansas, those in Southern California seem relatively basic—little more than a series of marked parking spaces where customers wait for a Walmart associate to deliver their pre-purchased groceries.
But maybe, just maybe, there's value in such simplicity?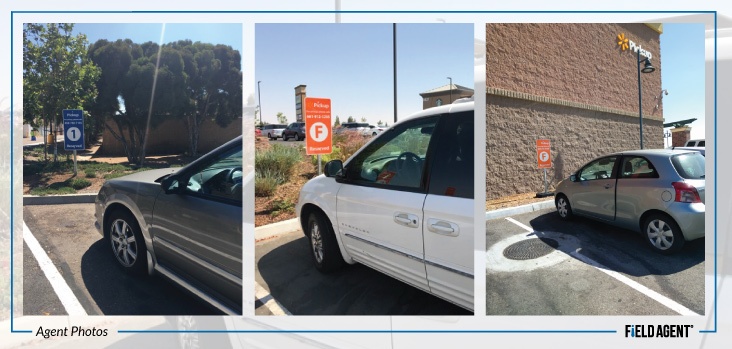 A Golden State? Users Rate Walmart's Curbside Pickup
Shortly after these new pickup locations opened, Field Agent recruited 20 California-based agents to purchase at least $30 worth of groceries from Walmart.com, including fresh and cold items, for curbside pickup outside stores in 17 SoCal cities*.
*Agents audited Walmart curbside pickup operations in Bakersfield, Chula Vista, Clovis, Delano, Escondido, Foothill Ranch, Fresno, Hemet, Moreno Valley, Ontario, Palmdale, Perris, Poway, Rosemead, Sanger, Santa Clarita, and Vista.
We previously highlighted some of the findings in our Groceries 2.0 Revisited report, but here we offer the full results from this user-experience study of Walmart's new California-based pickup locations.
The video below shows Walmart curbside pickup through the eyes of shoppers.
The full results from this study are below for you to view, download, and share.
The Drive Home: Lessons Learned
By and large, Californians in our study liked what they saw of Walmart curbside pickup. Ninety-percent said they're completely or very likely to use the service again and to recommend the service to a friend.
Moreover, if forced to choose, 9-of-10 said they'd prefer Walmart curbside pickup to shopping inside a brick-and-mortar Walmart store.
Customers' qualitative responses were also largely positive. Many were impressed, they said, with the convenience, speed, and simplicity of the retailer's new SoCal pickup operations. As one agent said, "The curbside pickup is very convenient and I liked how easy it was...and how much time it saves."
Altogether, the results are quite encouraging for Walmart and its new Golden State pickup operations.
Now Available! Groceries 2.0 Revisited
Explore the rise of online grocery shopping in this completely updated and widely expanded second edition to our popular report. Authoritative and entertaining, Groceries 2.0 Revisited offers a data-driven tour of several pressing topics in grocery retail, including grocery pickup, grocery delivery, meal kits, and shopping technology.
So come along as we examine the rise of online grocery shopping. Join hundreds of business professionals who have already downloaded this free report!