4 Insightful Graphs on How Americans Shop for Clothes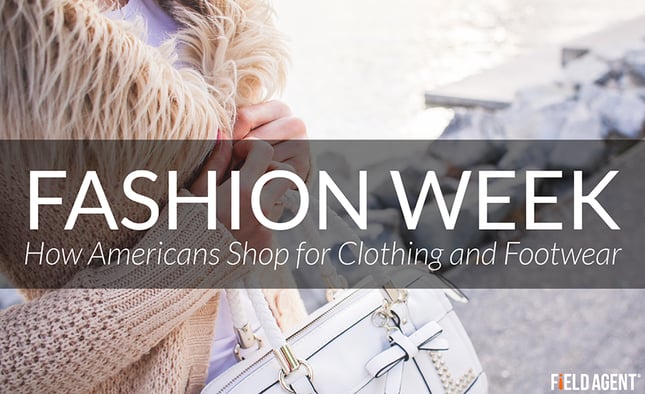 Last year, the average "consumer unit," a term encompassing families, singles, and other household configurations, spent $1,786 on apparel and apparel services (Source: U.S. Bureau of Labor Statistics, 2014).
Retailers across the spectrum—department stores, mass merchandisers, boutiques, online retailers, consignment shops—compete vigorously for a portion of the apparel dollar.
And, looking at that number above, for good reason.
Below we present four graphs to help clothiers of all types get inside the minds of shoppers. The insights are based on a Field Agent mobile survey of 500 U.S. consumers, split evenly between men and women.
Download the free, 43-page report, "The Model Shopper: Insights on Americans' Attire & Beauty Purchases," based on surveys with 5,000 U.S. shoppers
What prompts shoppers to purchase new clothes?
As our first chart plainly shows, nothing prompts Americans to purchase clothes like a good old-fashioned discount. In all, 80% said the word "SALE" moves them to buy new attire. Men and women felt similarly on this point.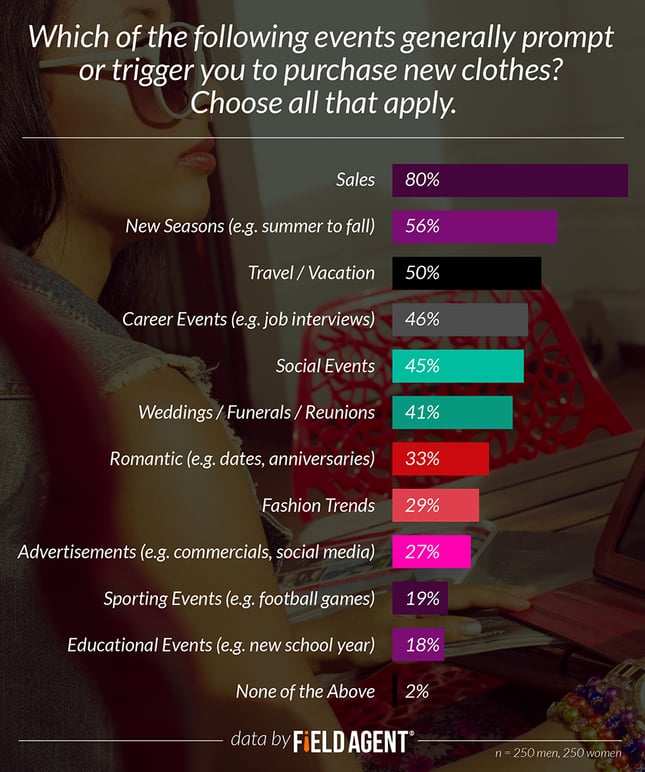 How do shoppers stay informed on styles?
Good enough for first place, 57% of respondents said they look to personal acquaintances, including friends, family, and co-workers, to stay in-the-know about styles and their clothing/footwear purchases.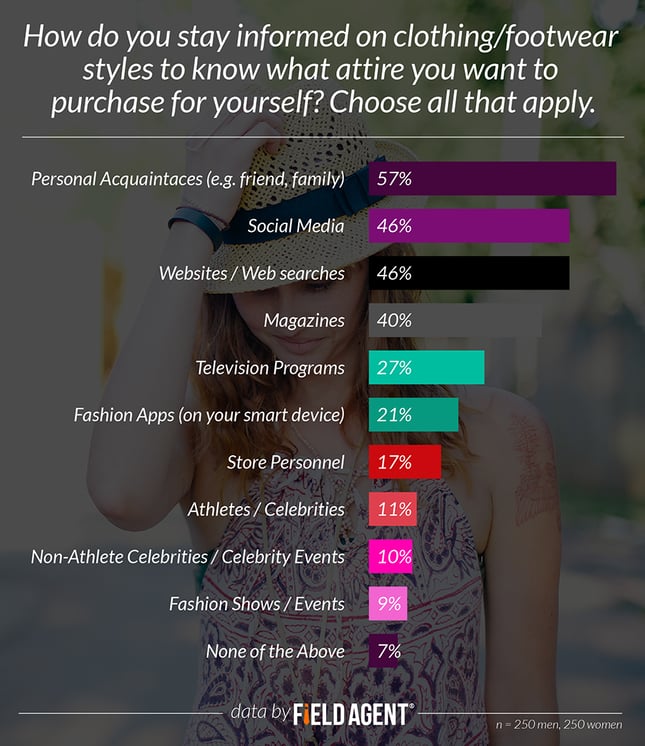 What in-store features trigger purchases?
The responses to this question demonstrate the vast importance of price when marketing to shoppers. Altogether, 91% of respondents said they've been prompted by a sale or discount sign to purchase attire while shopping in stores.
No other in-store feature came close, though mannequins (i.e., modeling certain styles) did win favor from exactly half of respondents. Women were especially keen on mannequins as an in-store marketing device. Sixty-one percent of female respondents, in contrast to 38% of male respondents, indicated they've been prompted by a mannequin to buy clothing.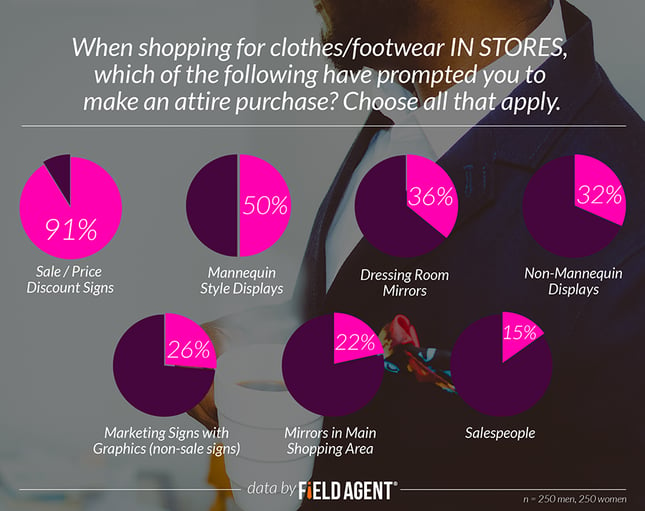 What are shoppers' top priorities?
We asked respondents to rank five attire-shopping priorities by their importance. You can see from the chart below that a "good fit" is more important than even price. Eighty-four percent cited "fit" as a #1 or #2 priority when shopping for attire.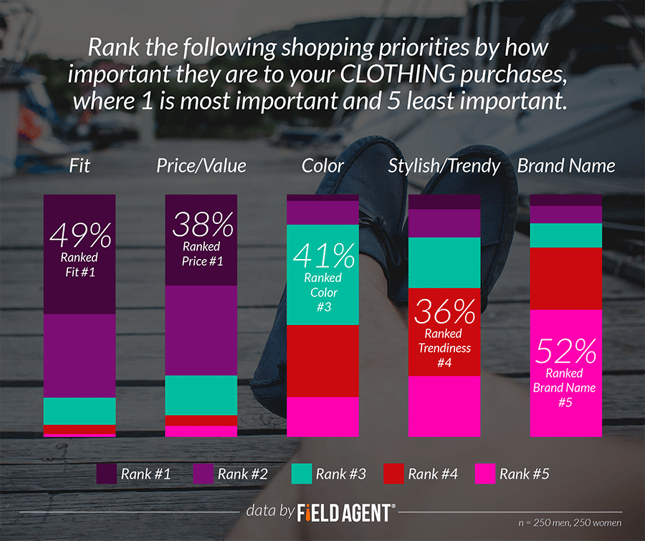 Retail Solutions for Any Challenge
Get visibility in-store, gather relevant insights, drive trial of your products, merchandise shelves, and more. You can even create
custom campaigns.
Explore the Field Agent Marketplace today.
The Model Shopper: Free Attire & Beauty Report
Sign up for your free copy of Field Agent's style and beauty report, "The Model Shopper: Insights on Americans' Attire & Beauty Purchases." Based on surveys with more than 5,000 shoppers, this special report presents answers to questions like...
Where do you shop for clothing and footwear?
Which cosmetic brands do you use?
Where do you purchase your cosmetics and facial skincare?
What attire and cosmetics do you purchase

online?
What personal-styling and beauty services (e.g., Stitch Fix, Birchbox) do you use?
Download the free, 43-page report for answers to these questions and many others.
You might say...insights never looked so good!