Back to School Report: Over 1,300 Moms Talk 2019 BTS Shopping
Congrats to all the grads out there! It's time for Back to School (BTS)!
Vicious cycle we know, but, hey, for many brands and retailers, it's high time to start preparing for BTS shoppers. And since back-to-school and back-to-college shoppers spent a combined $82.8 billion last year, companies simply can't afford to be unprepared.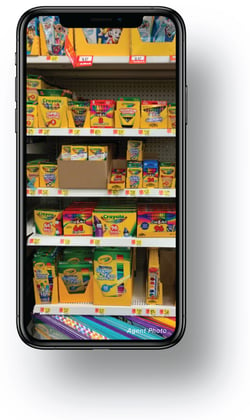 For the past several years, Field Agent has helped companies make-ready for BTS shoppers by surveying a thousand-plus K-12 moms about their BTS-shopping attitudes and expectations. And, each year, we share the results in a fun, carefully-curated report.

Our free 2019-20 Back to School Report encompasses 42 pages of insights based on surveys with 1,349 K-12 moms. The report considers timely questions like:
Which retailers will be tops among BTS families for school supplies, groceries, and clothing this year?
What foods and drinks will students tote along in their "packed lunches," and what breakfast foods will they consume prior to classes each morning?
What role will online shopping and store pickup play in BTS shopping this year?
What matters to moms as they shop for BTS, and what are their top frustrations with the process?
Take a look at what's inside...
So get to know this year's BTS shoppers. They are just around the corner.
Download Field Agent's free 2019-20 Back to School Report!