Cough, Cold & Flu Shoppers Reveal Several "Sick" Insights [Slideshare]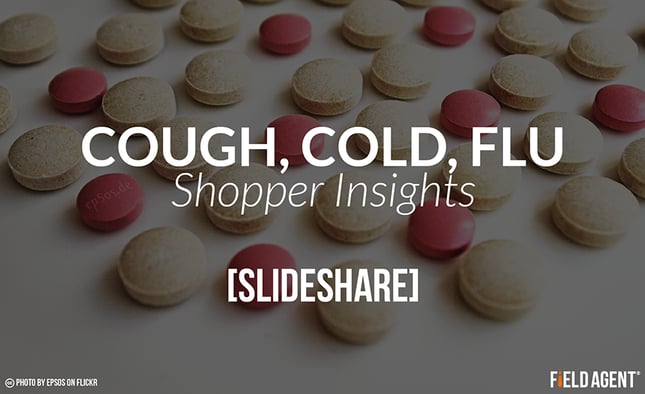 We surveyed 400 shoppers to understand several timely questions about cough, cold, and flu shopping and purchase activity. View the report below.
It won't be long now.
Sneezing, coughing, and runny noses are just around the corner.
And as temperatures fall, sales of medications, tissues, "clear liquids," and other treatments will inevitably rise.
So to help brands and retailers prepare for the quickly approaching rush of those under-the-weather shoppers, we surveyed 400 consumers to explore several important questions about cough, cold, and flu shopping and buying:
When you or someone in your household gets sick, what do you typically do to prevent others from getting sick?
When you are sick with a cold/flu, what is your first reaction?
About how many OTC cough/cold remedies do you buy to treat a cold?
How do you prepare for cough/cold season?
When you need to purchase cough/cold remedies, which store do you go to?
What items do you typically buy to treat cold symptoms?
And much more
See Also: Special Report Uncaps the Facts on Vitamins, Minerals, & Supplements
View the full report below to glean insights like these:
90% said they clean and/or disinfect more often when someone in their household gets sick. In the full report below we detail several other common reactions.
74% buy OTC medications to prepare for cough, cold, and flu season. See five other preparations that garnered reponses of 50% or higher.
85% said they purchase decongestants to treat cold symptoms. Below, find out how 10 other potential treatments fared.