Retail Audits: The Weapon of Choice Against Limited In-Store Vision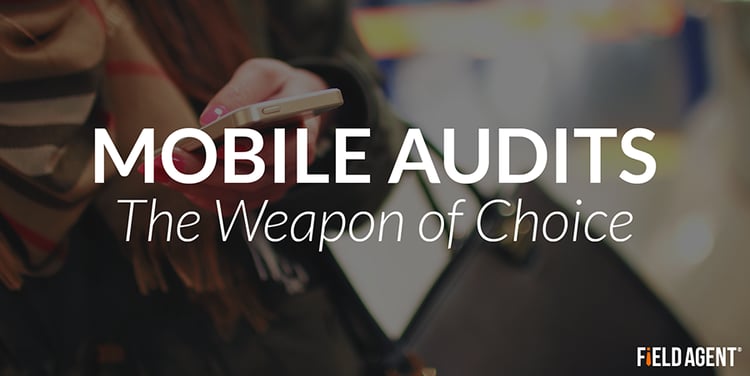 Retail Audits effectively reduce the distance between vendors and their in-store products and promotions.
Whether you're concerned about displays, signage, out-of-stocks, competition, modular compliance, demo quality, or other potential in-store problems, mobile audits are the fast, affordable, and far-reaching way to not only be "in the know," but to make sure what you think you know is accurate.
Retail Audits harness the combined power of mobile technology (think smartphones) and crowdsourcing (think Uber) to empower vendors and other companies with the 3 I's of information, insights, and ideas.
By breaking up large, costly jobs into smaller, more efficient chunks (i.e., crowdsourcing), we complete our clients' requests far more quickly, far more affordably, and far more broadly than traditional auditing methods.
The implications are significant: Regardless of a company's size and budget, they can now afford to be in stores, with their products, practically anywhere in the country and anytime of day. And because we have over half a million smartphone-carrying auditors across the country, companies don't have to wait weeks for results. In fact, many of our mobile audits are completed in hours or, in some cases, minutes.
And there's no tradeoff with quality. Through a series of quality control checkpoints and smartphone-embedded tools (e.g., time-date stamping, GPS positioning), our clients can rest easy, knowing the data they receive is dependable and trustworthy.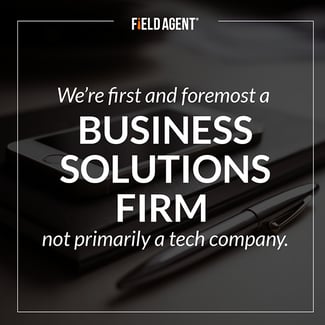 As we like to say: We're first and foremost a business solutions firm, not primarily a tech company. In fact, we put human eyes on every piece of data that comes through our system.
Moreover, it has never been easier to slay the ugly two-headed monster of limited in-store vision. Field Agent's newly redesigned do-it-yourself tool places the weapon of choice—mobile audits—directly in our clients' hands. The DIY tool makes it simpler, quicker, and more affordable to create in-store audit jobs, or to launch audit jobs using one of our easy-to-use templates.
DIY from Field Agent is poised to become the next indispensable tool for small businesses, revolutionizing small business market research much the way QuickBooks revolutionized small business accounting.
With Retail Audits from Field Agent, the ugly two-headed monster can no longer hide. Lack of in-store knowledge as well as the illusion of in-store knowledge can burden you no more.
Land a death blow to our common enemy. Retail Audits slay that ugly monster.