Display Gallery: Hark! The Best Grocery Displays of CHRISTMAS 2019
It's December, which means stores everywhere are packed.
Oh, no, I don't mean packed with shoppers. Of course stores are brimming with shoppers, in search of gifts, groceries, and other purchases to enhance their holiday celebrations.
No, I'm referring to shopper marketing.
Right now, stores everywhere are decked with displays, signs, and other promotional trimmings to grab the attention of purchase-minded holiday shoppers.
Ready to see some of the best displays of Christmas 2019?
If you like product displays as much as we do, you'll love Field Agent's free, interactive Seasonal Display Gallery. Get access today!
Display Gallery: Christmas 2019
Earlier this week, Field Agent conducted display audits of 200 stores across 49 different retailers, looking for festive, Christmas-themed grocery displays.
We'll soon add all these photos to our free, interactive display gallery. The gallery already contains hundreds of photos from Back to School, Football Kickoff, Halloween, and Thanksgiving.
But, for now, take a look at some of the best grocery displays of Christmas 2019.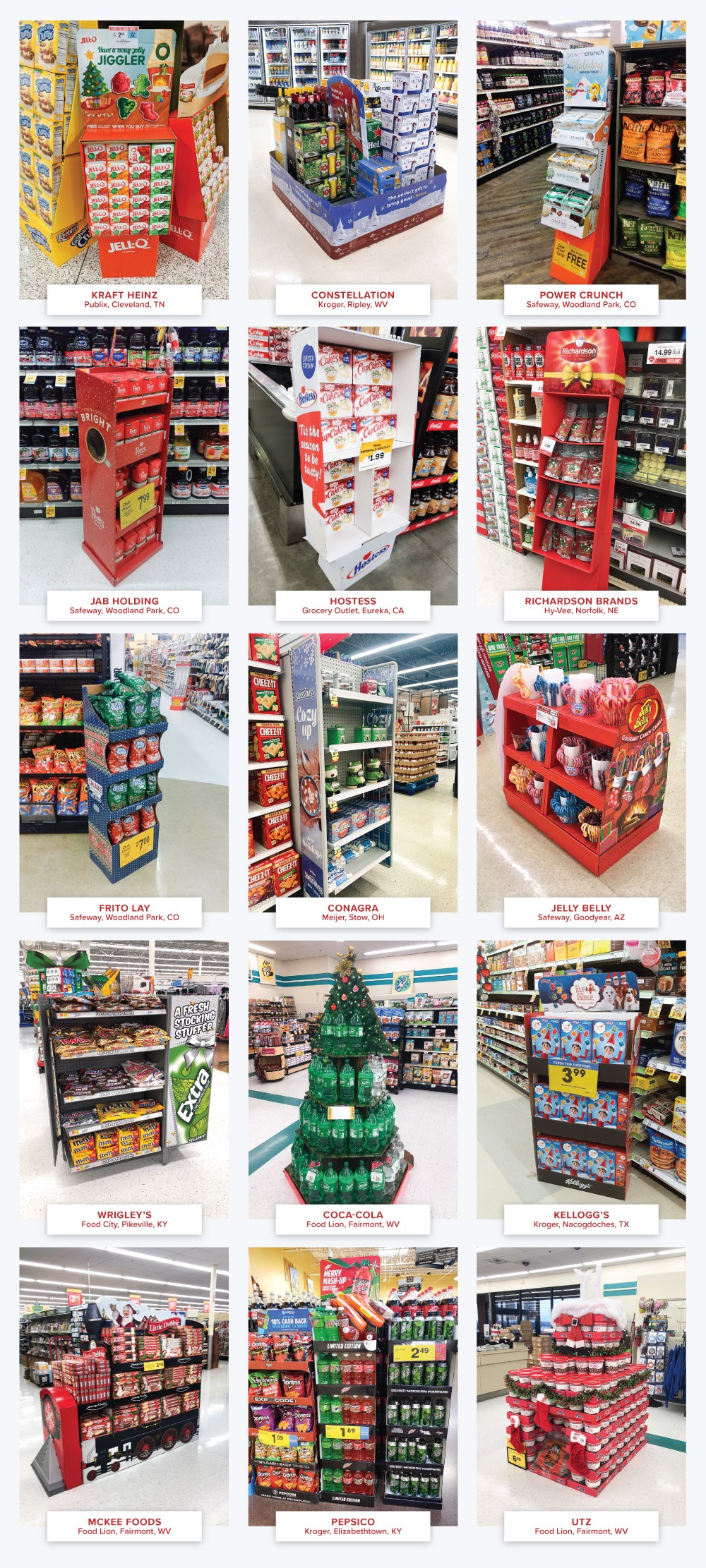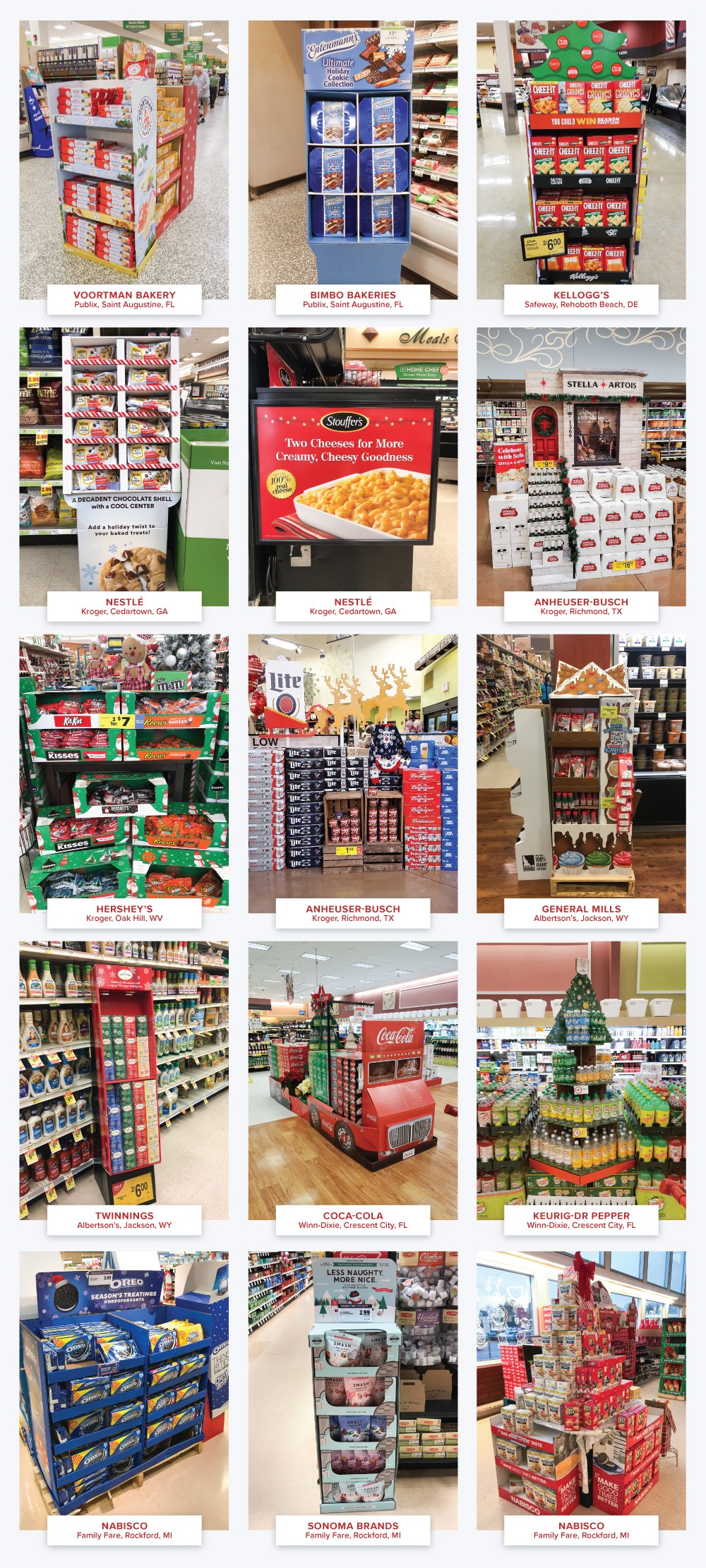 Ready to see more seasonal, grocery displays? Sign up for Field Agent's free Seasonal Display Gallery (see below).
The Seasonal Display Gallery
If you like product displays, then you'll love our Seasonal Display Gallery. This free resource helps retail professionals keep a watchful eye on seasonal, grocery displays inside stores across the country.
Click below to see it for yourself!