The TRU Experience: Shoppers Explore New Toys 'R' Us Stores [Video]
"I don't wanna grow up; I'm a Toys 'R' Us kid." Yeah, you know the jingle.
It's the line Toys "R" Us (TRU) recited for years, until, dogged by massive debt, declining sales, and digital competitors, the retailer closed its U.S. stores in 2018.
Just last week, however, the TRU brand reemerged from the ashes of its bankruptcy with two shiny new, state-of-the-art stores, one in Houston, TX and the other in Paramus, NJ.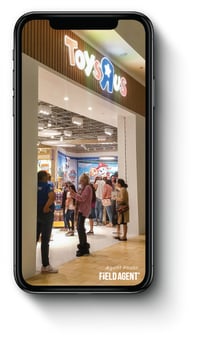 And, as you'll see, growing up looks pretty good on TRU.

Restructured as TRU Kids, the once venerable toy-seller has returned with stores that are decidedly more interactive and digital than its traditional box stores.
But we have two pressing questions about the new TRU:
What exactly do these next generation TRU stores look like?
And do shoppers like this digitally-grownup TRU?
Let's get some answers.
See Also: Kids Tell Santa What They Want for Christmas 2019
Mystery Shopping the New TRU
Retail auditing and mystery shopping firm Field Agent recently deployed 10 agents across both brand new stores. While there, agents captured photos and video of the sights. They even recorded an audio review about the experience.
Field Agent also asked participating agents (all parents) to answer several questions about TRU's new-model stores, and we present the answers below.
First, though, take a look at the revived TRU in all its glory. The video below takes you directly inside.
The New TRU: Shopper Feedback
Field Agent asked all 10 mystery shoppers to spend some time looking around their assigned TRU store, and, specifically, to assess the store on various dimensions.
Following the in-store portion of the study, we asked these agents several questions about their experience, to understand the attitudes and perspectives of real shoppers toward TRU's next generation stores.
Here's some of what we learned...
1. How did mystery shoppers rate the new TRU?
Mystery shoppers thought highly of TRU's new-model store. On a scale from 1-5 (5 - "excellent"; 1 - "poor"), we asked participants to rate the operation along the dimensions below.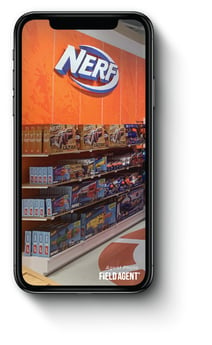 Clearly, they loved the atmosphere!
Product selection: 4.4 (average rating)
Prices: 3.9
Atmosphere: 5.0
Overall: 4.7
As one agent said, "Very modern with a treehouse and a theater for kids to enjoy...I feel shoppers will respond well since they can go into the stores and find the popular toys quickly."
However, more than one participant did point out that, between the store's popularity and its relatively small sales floor, it can get congested pretty quickly.
2. How would mystery shoppers describe TRU's new stores?
Field Agent asked all 10 mystery shoppers to suggest words they feel accurately describe the new TRU. Below are words cited by at least two agents:
Interactive (4 mentions)
Innovative (2)
Exciting (2)
Inviting (2)
Youthful (2)
Shoppers found the interactive, experiential nature of the new TRU most compelling. As one said, "To me it appears shoppers really enjoyed the interactive experience; therefore, I think [the store] will do well..."
3. Where would mystery shoppers prefer to shop: box stores or the new TRU?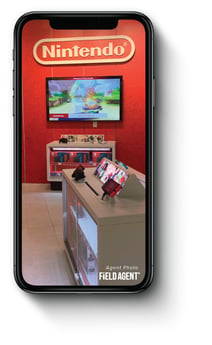 Competition from mass merchandisers like Walmart and Target contributed to TRU's demise and eventual bankruptcy.
So here's a question: Assuming equal access to both options, would mystery shoppers say they prefer to shop for toys at mass merchandisers (Walmart, Target) or a new-model TRU store?
Seven of 10 mystery shoppers in our study said they'd prefer shopping at the new TRU over big box stores.
"[I would prefer] a new-model TRU store," one mystery shopper said. "Good selection of popular toys, and I can go into the store and purchase stress-free. One stop shopping."
4. How would mystery shoppers compare the new TRU to the old TRU?
Of 10 mystery shoppers in our study, nine said they visited TRU at least once a year, prior to the retailer's 2018 bankruptcy. We asked these agents to compare the new TRU to the old.
In all, four of nine said the new TRU is "much better" than traditional TRU stores, while three said they're "somewhat better." One additional agent was "neutral," and the last remaining agent said the new TRU is "somewhat worse."
Taken together, the results from this mystery shop bode auspiciously for TRU Kids and the next generation of TRU stores. Reports suggest some 10 new stores could open by the end of the 2020.
Time will tell whether the new Toys 'R' Us can reestablish itself in the hearts, minds, and wallets of Americans.
Or whether it's too late to grow up after all.
Ready to take a deeper look at all things toys? Download our free toys report (see below).
Free Download: All Things Toys
Download Field Agent's full toys report, All ThingsToys: Parents & Kids Share Their Attitudes, Behaviors about Toy Shopping & Buying. The report covers a multitude of topics, including:
The preferred toy retailers of parents and kids
Boys' and girls' favorite toy franchises/brands
Kids' holiday toy wishes
The role of online shopping, omnichannel services in toy purchases
Parents' top toy-shopping priorities, frustrations
The report is free and available now. Download it today.