Photo Gallery: The A+ Grocery Product-Displays of BACK-TO-SCHOOL 2019
It's the season of backpacks, granola bars, and No. 2 pencils. That's right, Back to School 2019 is upon us.
To commemorate the occasion, this weekend Field Agent deployed agents to 200 stores across the country, where they took pictures of grocery product-displays with a clear back-to-school or college theme. In all, our agents covered almost 50 different retail chains.
We're now pleased to present some of the best grocery displays of the 2019 Back to School season.
As you'll see, school-bus yellow is a popular display color this time of year.
Like displays? Get access to Field Agent's free Seasonal Display Gallery
The Best Displays of BTS 2019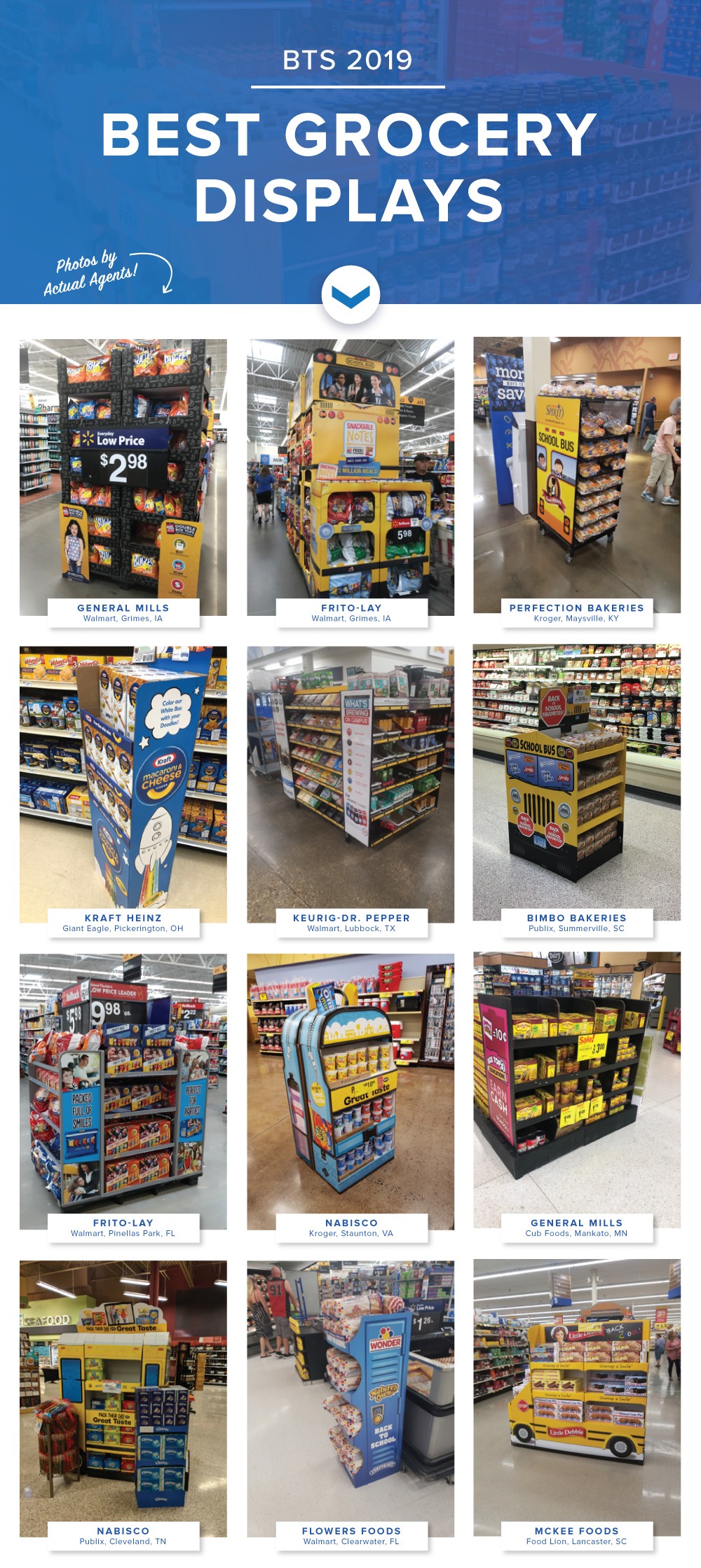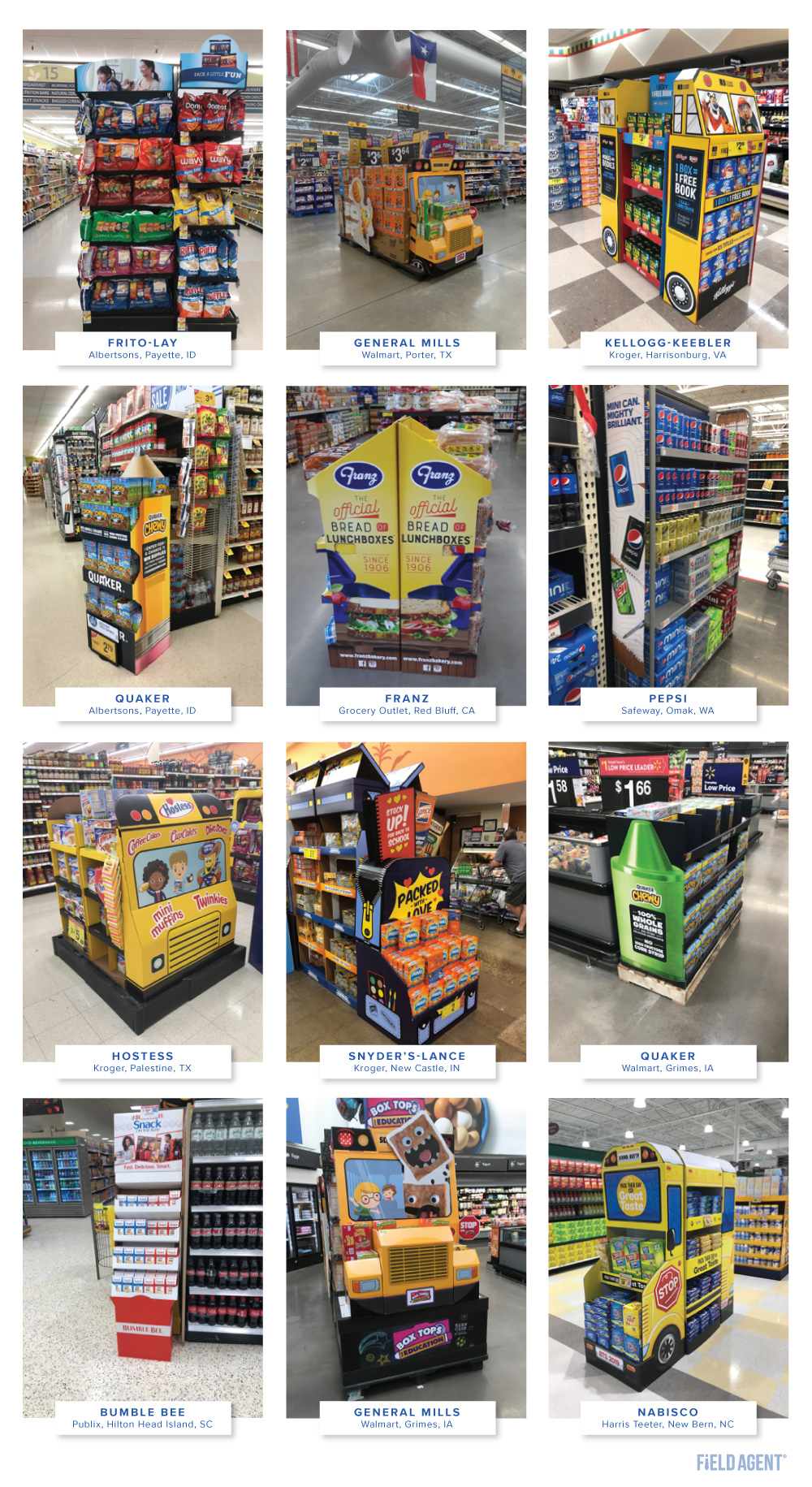 Get Free Access! The Seasonal Display Gallery
Exciting news! Field Agent developed a free tool to help retail professionals monitor seasonal grocery display activity inside stores.
If you want to see photos of the best product displays each season, then the Seasonal Display Gallery is for you.
Click below to read more about our Seasonal Display Gallery...and to receive a notification when the tool goes live.