Sleek & Savvy: The Fashion, Technology of Healthy Living [Part 2 of 5]
Download the second report, "Fitness Retail: Fashion & Tech," in Field Agent's 2017 Healthy Living Series.
The days of stodgy, one-color-fits-all gym shorts and analog stopwatches and step-counters are rapidly disappearing.
Cropping up in their stead are products—entire categories in some cases—of stylish, sophisticated, state-of-the-art fitness products, like precisely engineered running shoes, digital fitness trackers, and "smart" activewear and sporting goods.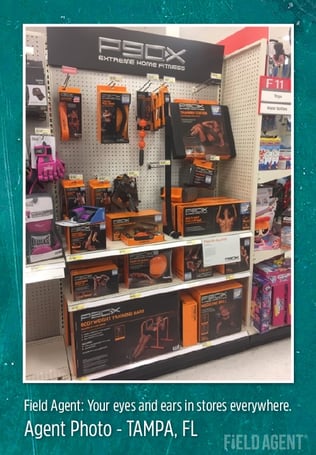 Fitness apparel and equipment have gone sleek and savvy, and the industry—as well as consumers—will never be the same.
A continuation of Field Agent's 2017 Healthy Living Series, the mini-report "Fitness Retail: Fashion & Tech" details the growing trend toward sleek fitness apparel and savvy fitness/athletic technology.
Based on surveys with over 3,000 different consumers, the report offers insight into:
The top fitness apparel, footwear, and outdoor apparel brands
The preferred retailers for athletic apparel purchases
The adoption of wearable fitness technology
The prevalence of online apparel purchases
The 2017 Healthy Living Series by Field Agent encompasses five different parts, as follows:
Part 5 - Wholistic: sleep aids, hygiene, house cleaning, self-help resources, etc.
Subscribe to the Field Agent Blog to receive the entire series automatically to your inbox. You'll also receive the full, combined report, In Shape Insights: Healthy Living Report 2017, upon availability.
The 2017 Healthy Living Series by Field Agent: Healthy Living, Healthy Business