Spring Cleaning: Which Retailers Will Mop Up the Competition?
It's that time of year when Americans roll up their sleeves and give their homes a thorough, top-to-bottom cleaning.
But, first, there's usually a store trip involved, to stock up on essential cleaning supplies.
With approximately 7 out of 10 Americans engaging in spring cleaning each year, we're presently at a crucial time for brands and retailers selling household cleaners.
To better understand spring cleaning as a key retail and consumer event, Field Agent recently completed a survey of 300 self-identified spring cleaners and an audit of 100 stores. We present a sampling of what we learned below.
Mass Merchandisers Really Clean Up
One goal was to understand which retailers are winning with spring cleaners. While it may come as no surprise that mass merchandisers are popular with this group, just how much distance they put between themselves and other retailers is certainly noteworthy.
We asked 300 spring cleaners, "Where do you go to buy household cleaning products for spring cleaning?"
74% selected Walmart and 61% Target.
In a very distant third place, Lowe's registered a 21%, followed by Costco (20%), Sam's Club (19%), Walgreen's (19%), Home Depot (18%), and Kroger (18%).
The Price of Success
But why do spring cleaners flock to mass merchandisers? Low prices would certainly be a draw.
As displayed in the table below, Field Agent dispatched 100 Agents across 5 retail verticals to conduct price checks of popular cleaning supplies. We ultimately captured information from 10 different national retailers, two per vertical.
Agents were asked to collect the price and volume of the smallest container carried by the specified retailer, so we could calculate a per unit price for each product.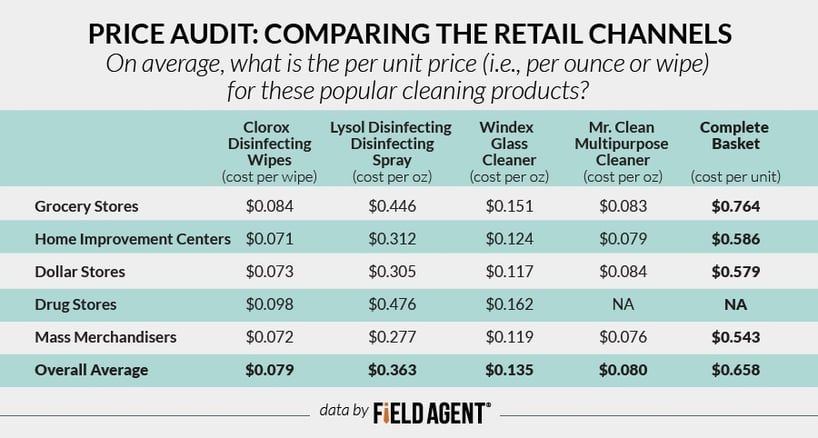 As the results suggest, mass merchandisers offer the lowest price per unit for the complete basket of cleaning supplies. Mass merchandisers came in approximately 7% less than home improvement centers and about 30% less than grocery stores.
See also: The New Green Thumbs? A Look at Millennials' Lawn, Garden Activity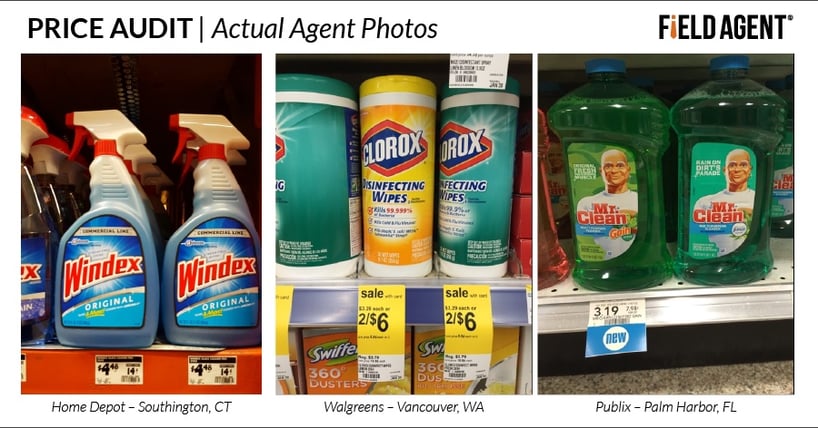 A Clean Conscience: Safety a Priority
And while price is important, it's still only part of the story. Spring cleaners are naturally guided by other considerations when making shopping choices.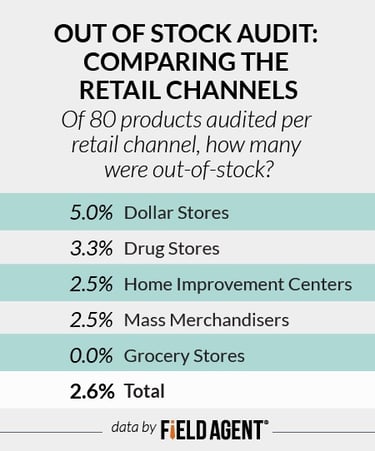 For instance, in our survey of 300, we asked, "How concerned are you with the safety of spring cleaning products?" In all, 80% said they're at least moderately concerned. In fact, exactly half said they're either "extremely" or "very" concerned about buying safe cleaning products.
And which product characteristics, we wondered, are most influential over spring cleaners and their shopping? We asked them to rank three product attributes by importance: "environmentally friendly," "natural"/"organic," and "no harsh chemicals."
"No harsh chemicals" was ranked #1 by 55% of respondents, while "environmentally friendly," in one form or another, received 33% of #1 rankings and "natural"/"organic" 13%.
Taken together, this survey suggests safety—particularly as it relates to one's family or household—is on the mind of spring cleaners.
Audit the Spring
Spring plays host to several critical retail events: spring cleaning, lawn and garden, allergy season, Easter, and so on—with many of these seasonal merchandising efforts rolling out across the warmer states first.
Field Agent combines years of retail expertise with cutting-edge technology to help brands dominate key retail events.
Download the infographic, "Mobile Audits Bridge the Knowledge Gap," to learn how we help companies improve their retail execution.