3 Ways Brands Can Still Impact Holiday Sales: Advice from CPG Experts
The biggest selling season of the year is only weeks away, so it may already feel too late to influence your brand's holiday sales in any meaningful way.
Thankfully, that's not the case. There are steps CPG brands can take even now to make the 2021 holiday season truly a banner year.
And that's not our claim. That's coming straight from a panel of longtime CPG veterans, as originally presented in The 2021 Holiday Report for CPG Professionals.
Below, these industry insiders share three concrete ways to impact holiday sales.
Not next year, but this year.
3 Ways You Can Still Impact Holiday Sales
1. Replenish to the Finish
There are two distinct phases for winning holiday sales:
The Sales Phase: roughly Q1-Q3

The Execution Phase: Q4
Unfortunately, we're past the sales phase for the 2021 holiday season. Retailers aren't taking orders any longer.
But that doesn't mean there's nothing you can do to impact sales this year.
Perhaps the most crucial part of the replenishment journey is executed in "the last 100 feet," as your product makes its way from the backroom to the shelf.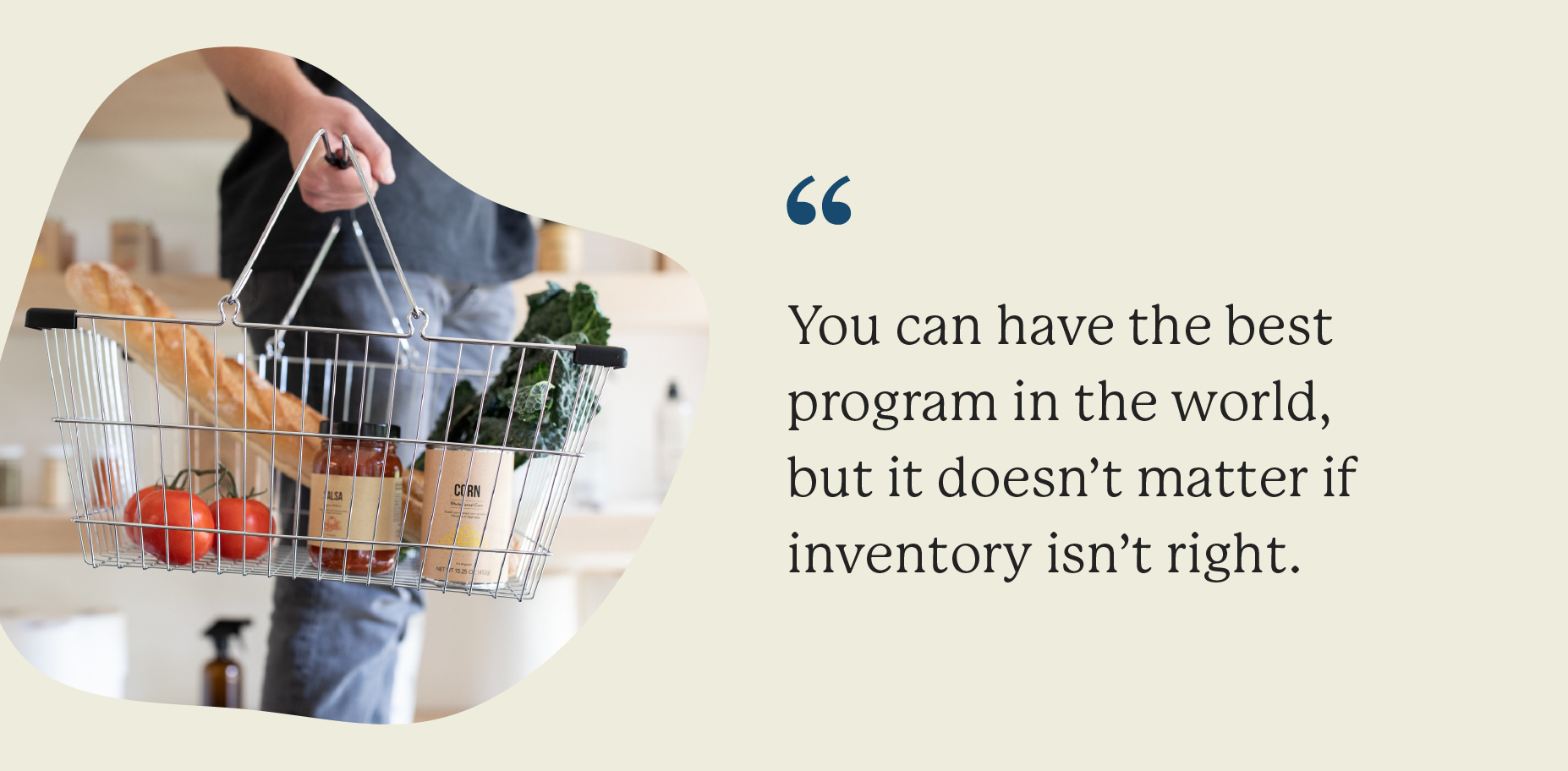 Picture this: shoppers crowd the store, filling their carts with holiday gifts and groceries. But your product lingers in the backroom rather than making its way efficiently to shelves, endcaps, and displays where shoppers can, you know, shop them.
Where did it all go wrong? The last 100 feet.
"The last 100 feet is so crucial," said one of our CPG experts. "You can have
the best program in the world, but it doesn't matter if inventory isn't right."
But what can you do about the last 100 feet, especially with so little time before the holidays?
Call in some help.
Merchandising services, like this product from Customer Impact, give brands a ready source of labor during the holiday season. On your brand's behalf, such services can deploy workers to stores where they'll audit shelves, clean up SKUs, and, yes, make sure your products are on the sales floor where they belong.
And with labor shortages expected across the retail industry this year, providing your own labor may be more important than ever.
2. Shift Your Online Ad Spend
Supply chain upheaval means shoppers are witnessing high levels of out-of-stocks online, and many retailers are forced to make tough choices when it comes to stocking limited inventory. In many cases, shelves are taking priority over curbsides and clicks.
But for brands, staying in stock in the digital space is no joke. Online retailers—Amazon, in particular—often hand out steep penalties to suppliers that don't stay in-stock.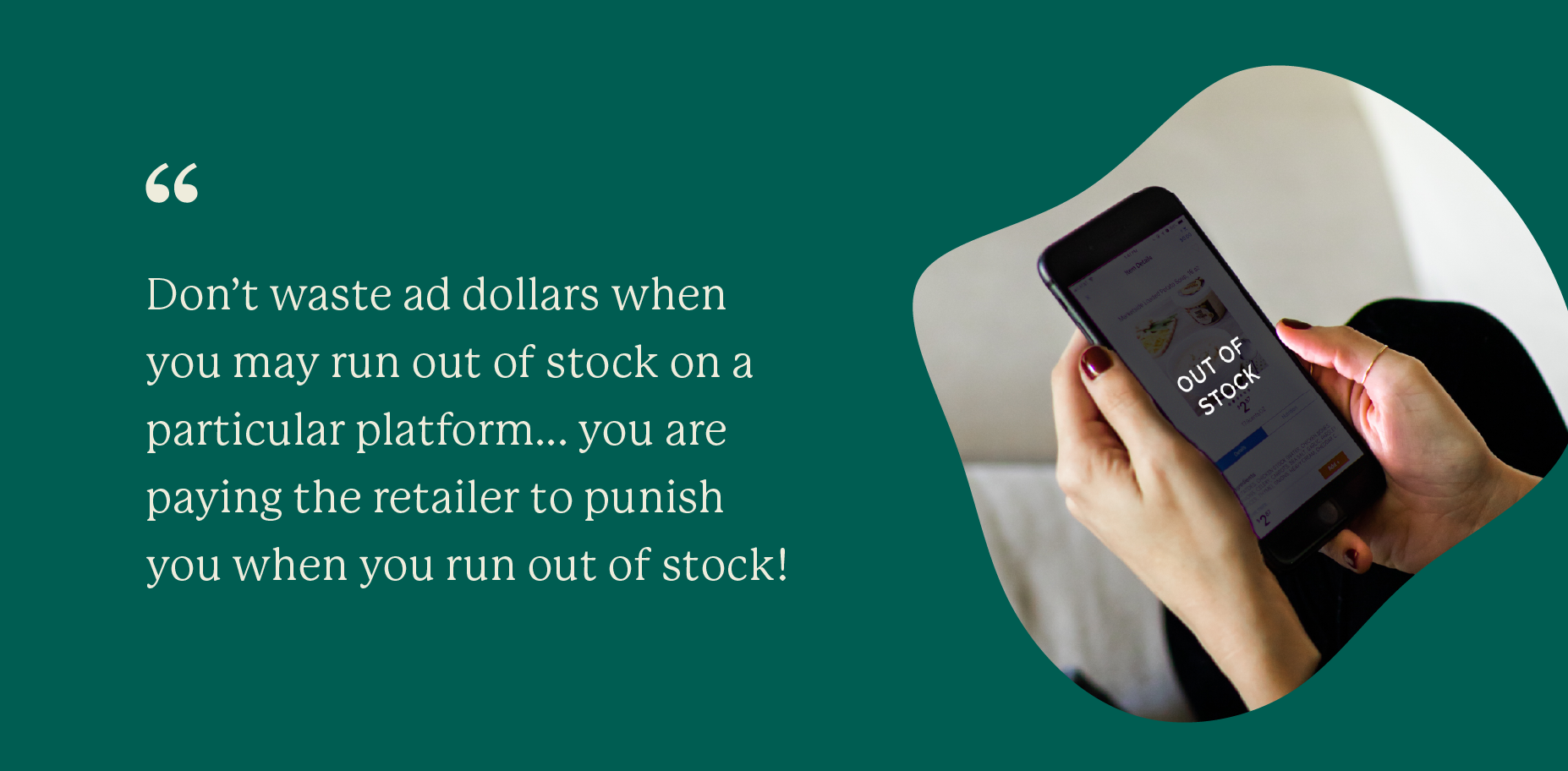 With this dynamic playing out online, brands cannot afford to "set and forget" their online ad spend this holiday season. Instead, they should take an active approach—shifting ad spend to reflect inventory levels across ecomm platforms.
If you're running low on inventory at, for instance, Amazon, then shift your ad spend to Walmart.com or another online retailer with plenty of stock.
"Don't waste ad dollars when you may run out of stock on a particular platform," another CPG expert said. "You are paying the [online retailer] to punish you when you run out of stock!
"The name of the game in Q4 is inventory and savvy ad spending."
This holiday season especially, carefully manage the interaction between online stock levels, OOS penalties, and ad spend. They're linked—and a holistic approach will keep down costs and improve sales.
Bonus tip: keep an eye on your competitors' online stock levels. If they're out of stock (or running low), invest your ad spend there...and reap the rewards.
3. Get Serious about Compliance
During the sales phase, your team negotiated a program with the retail buyer, including specific pricing and promotional considerations.
Now it's execution time. And that's no time to hide your eyes from what's happening in stores.
Unfortunately, operational realities don't always stick to the program. The most common (and costly) offenders include incorrect prices, displays, and POS materials (both analog and digital). In the chaos of holiday retail, it's not uncommon to see, for instance...
Incorrect prices on SKUs

Missing or incorrect shelf tags

Missing displays

Displays stocked with the wrong product
Yet these were negotiated—possibly even purchased—by your brand.
You have them coming.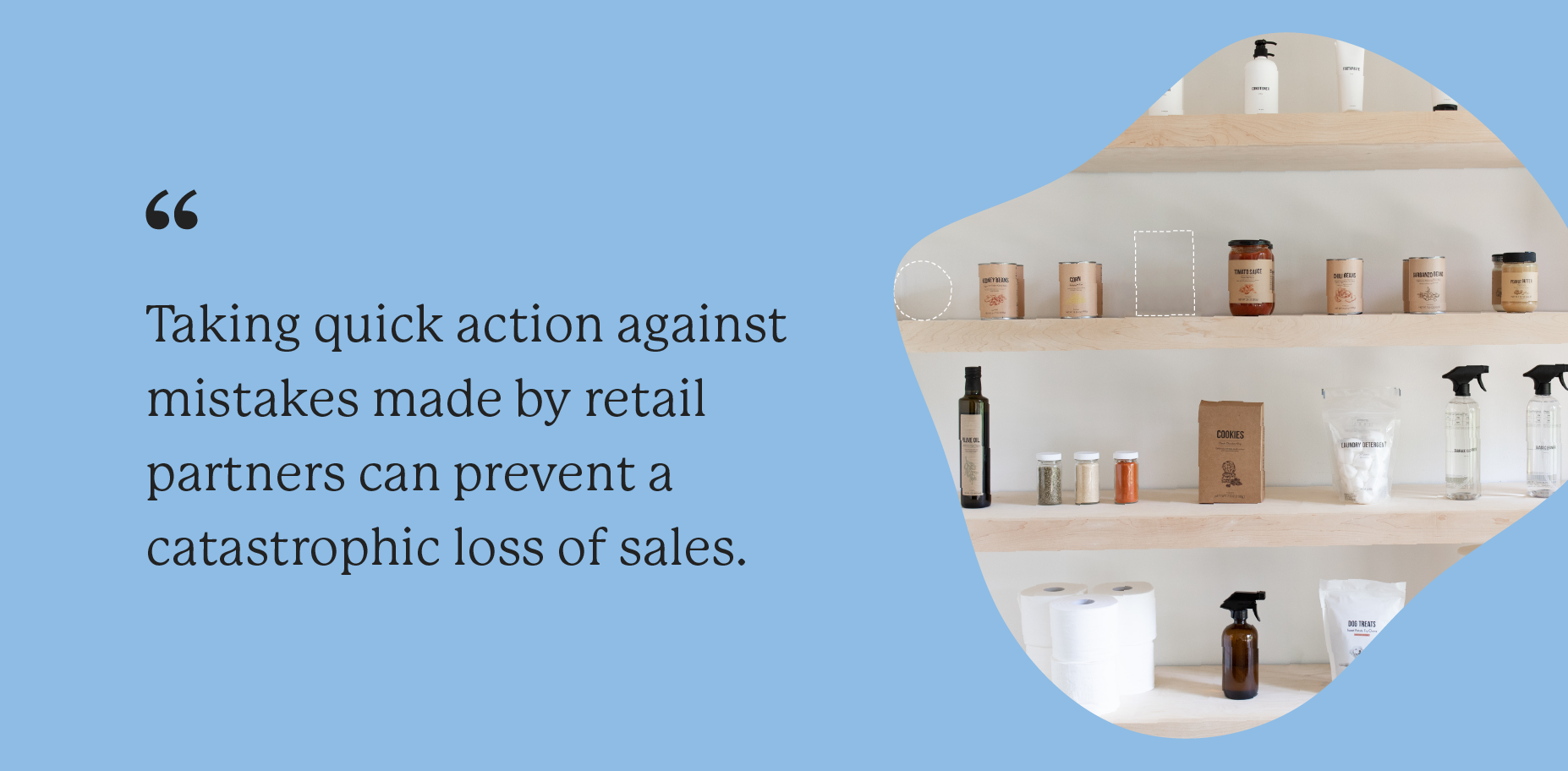 Mistakes made by retail partners may be isolated to one store or spread across many (if not all) locations. If you can take quick action, you can prevent a catastrophic loss of sales.
But you can't spot compliance issues if you don't look for them, and you can't fix compliance issues if you can't prove them to the retailer.
So be deliberate.
Look for, find, and fix operational problems with your retail partner before they get out of hand. Auditing solutions like those in our marketplace make this faster and more affordable than you might expect.
The 2021 Holiday Report for CPG Professionals
No doubt about it. We're in for a wild ride over the coming weeks.
To help brands welcome the coming holiday season, Field Agent put together a holiday report specifically tailored to the needs and questions of CPG professionals.
The 2021 Holiday Report for CPG Professionals contains:
Insights to help brands get acquainted with this year's holiday shopper, based on a survey of 1,250 households
Expert advice on holiday retail from a panel of experienced CPG veterans
Information on useful tools to help brands grow their holiday business
Claim your free copy below: