B2B Hassle-Free: Field Agent's Updated Marketplace
Three out of four B2B buyers would rather self-educate than learn about a product from a sales rep, according to Forrester data.
If that's the case, why are sales calls, demos, and SOWs still the norm for B2B services?
Shoppers expect a self-service experience when making online purchases. When will business solutions be available with the same convenience?
As it happens, right now.
We're bringing the B2C experience to the B2B world.
The New Field Agent Marketplace
The Field Agent Marketplace just got a big overhaul! Can you tell we're excited?
"We've created something unlike anything you've ever seen," says Rick West, Field Agent's CEO and co-founder. "Think of what it would look like to have an Amazon-like experience for a B2B solution provider."
With a radically new layout and architecture, visitors to the marketplace will discover an altogether faster, simpler user experience. And we've added new product categories as well, so CPG professionals can solve even more retail challenges—all in one place.
"The marketplace makes finding a solution faster and more efficient than ever," says Kimly Phamvan, Field Agent's senior director of product. "We've taken the efficiencies of our self-service products, and expanded them to third parties. Now, everyone can have access to affordable products that solve their retail needs."
The key to the marketplace's efficiency, Phamvan said, lies in its self-service nature:
CPG professionals can launch audits, demos, merchandising visits, and other traditionally-complex services themselves—in a matter of minutes.
No phone call required.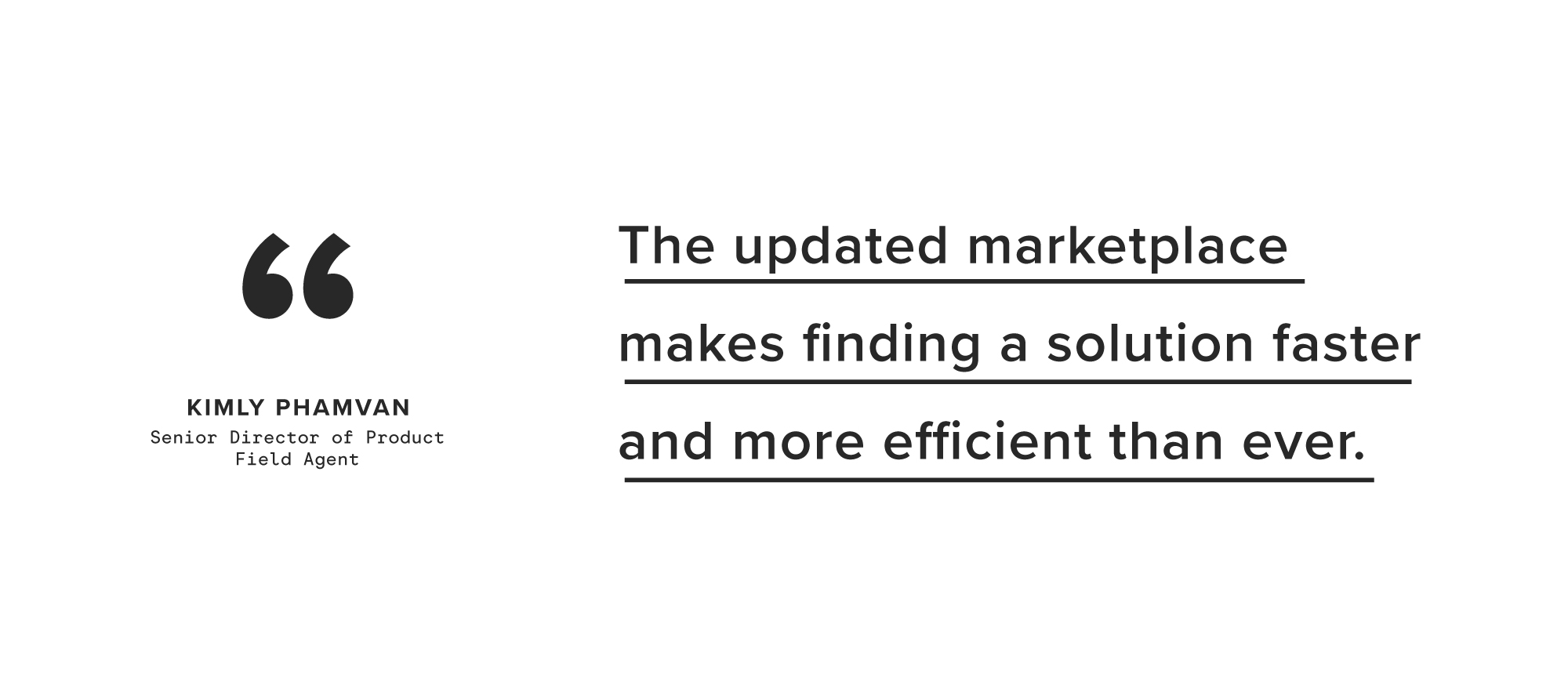 In addition, brands can now access solutions from a range of third-party providers.
From brand photography packages to in-store merchandising services, these solutions are now available in the same streamlined, self-service format users have come to expect from the Field Agent Marketplace.
Rick West was recently interviewed for the Path to Purchase Institute conference, where he discussed the marketplace's benefits for professionals of the packaged goods and retail industries.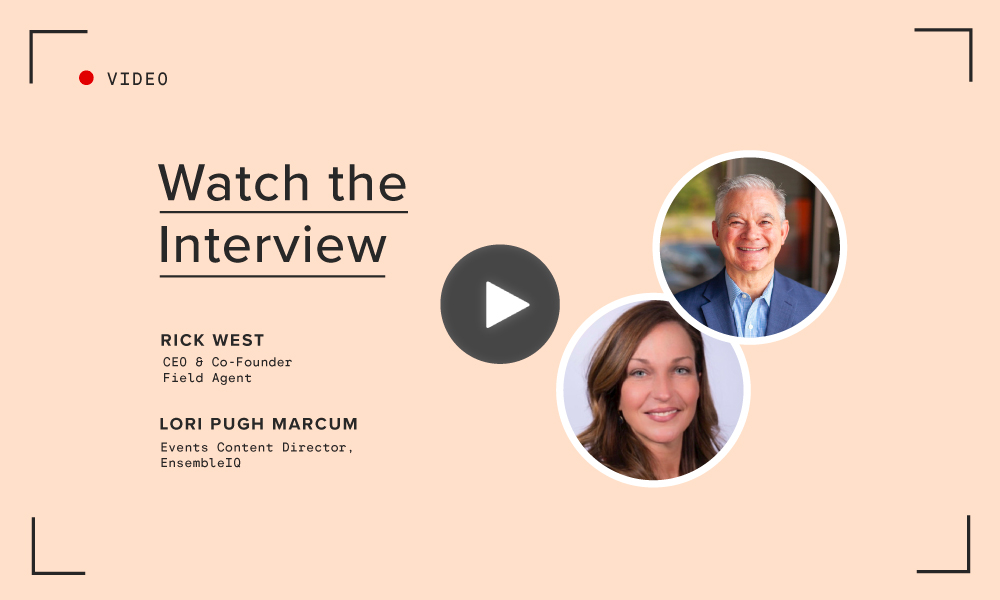 The Field Agent marketplace is bringing the B2C experience to the B2B world.
What retail challenges can it help you solve?