Amazon Prime Day 2020, PLUS Early Holiday Shopping Insights
It's prime time for online retail.
Recently, internet retail giant Amazon announced that their annual sale extravaganza, Prime Day, is taking place October 13-14. In normal years, Prime Day is one of the biggest sales events of the summer. 2020 is not a normal year.
What will Prime Day have to offer this year? We surveyed 1,000 of our mobile shoppers (we call them agents) to find out their purchasing plans for the event. But that's not all: since the COVID-19 pandemic has bumped Prime Day into the fall, it provides an early chance for customers to begin their Christmas shopping. While we had our 1,000 shoppers on the line, we asked them to give us the inside scoop on their early holiday shopping plans. Let's dig in.
Prime Day Insights
Prime Day. It's a big deal. Last year, Amazon reported that they sold 175 million items on Prime Day (technically, Prime Day lasts two days, but still. Wow.)
And this year, it's just in time for the holidays. In fact, of those who plan to take advantage of Prime Day sales, 91% intend to make holiday purchases during the event.
What's on the wish list? When it comes to holiday purchases, Prime Day shoppers are charged up for deals on electronics. Led by Apple, four of the top five brands are electronics brands (Nike is the only exception).
After that, it's toys, toys, toys. LEGO, Nintendo, and Fisher-Price all make appearances in the top ten (and under Christmas trees). Top categories include electronics and clothes, as well as other holiday favorites like toys and entertainment.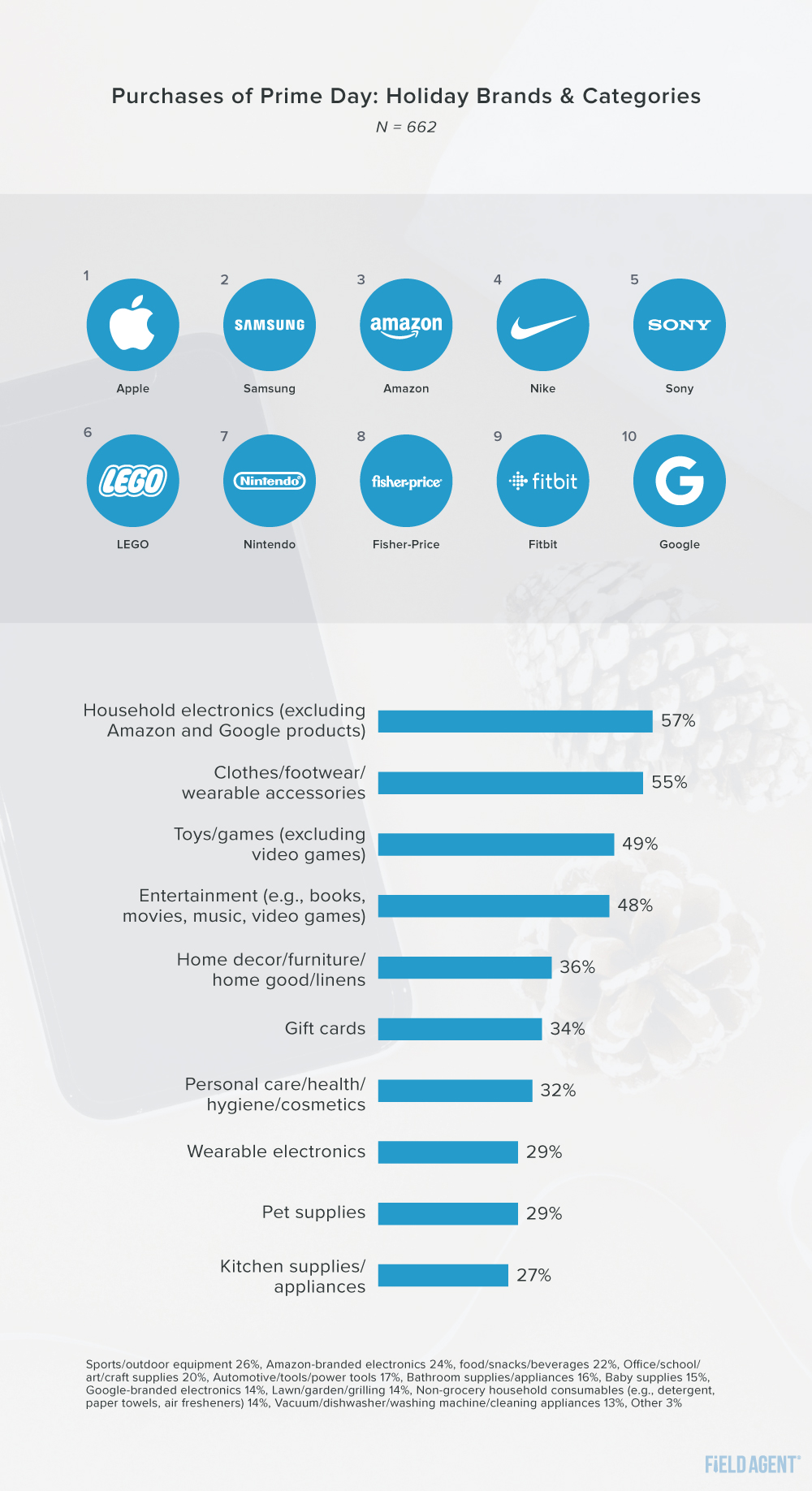 But it's not all about the holidays. Shoppers plan to pick up deals on everyday purchases as well. Of those who plan to take advantage of Prime Day sales, 79% plan to make non-holiday purchases.
At first glance, the top brands for non-holiday purchases look pretty familiar. In fact, the top 5 are the same brands as for holiday purchases (though Amazon beats Apple as the lead). After that, the list takes a turn for the practical. Laundry, diapers, and shoes all show up in the top ten.
And the top categories for non-holiday purchases? Personal care and cosmetics take the lead, followed by electronics and clothes. Everyday items like home goods, food, and pet supplies show how willing shoppers are to take advantage of a good deal.
The internet isn't the only place to snag Prime Day deals. To promote the sale, Amazon-owned grocery chain Whole Foods is offering the following deal: spend $10 at Whole Foods now, and get $10 to spend on Amazon for Prime Day. We asked our shoppers who plan to take advantage of Prime Day if they were on-board, and 52% said they hoped to cash in on the Whole Foods deal.
Early Holiday Shopping
As we reported in our 2020 Holiday Report (which you should really check out, by the way), many plan to knock out their holiday shopping earlier than usual to avoid crowds. Concerns about availability are also driving customers to snag their gifts and goodies before they're gone.
It's not just a few shoppers thinking this way: in our survey, only 59% of agents who plan to buy holiday gifts and goodies said that they are planning to shop around the same time that they did last year.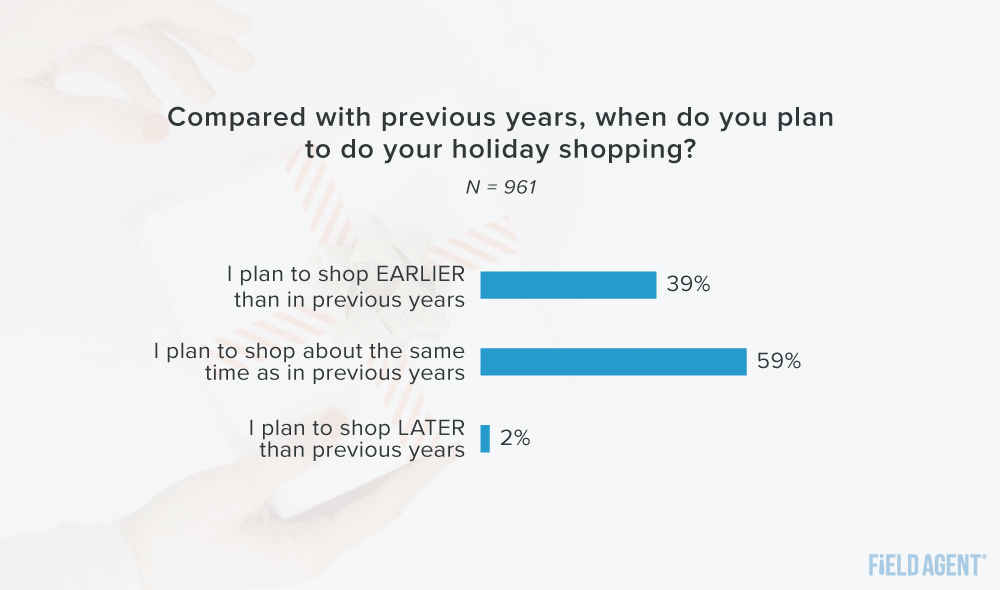 When asked why they plan to shop earlier, the majority of our sample (66%) chose "avoiding crowds and lines." 57% also chose budgeting concerns as a primary reason for shopping early.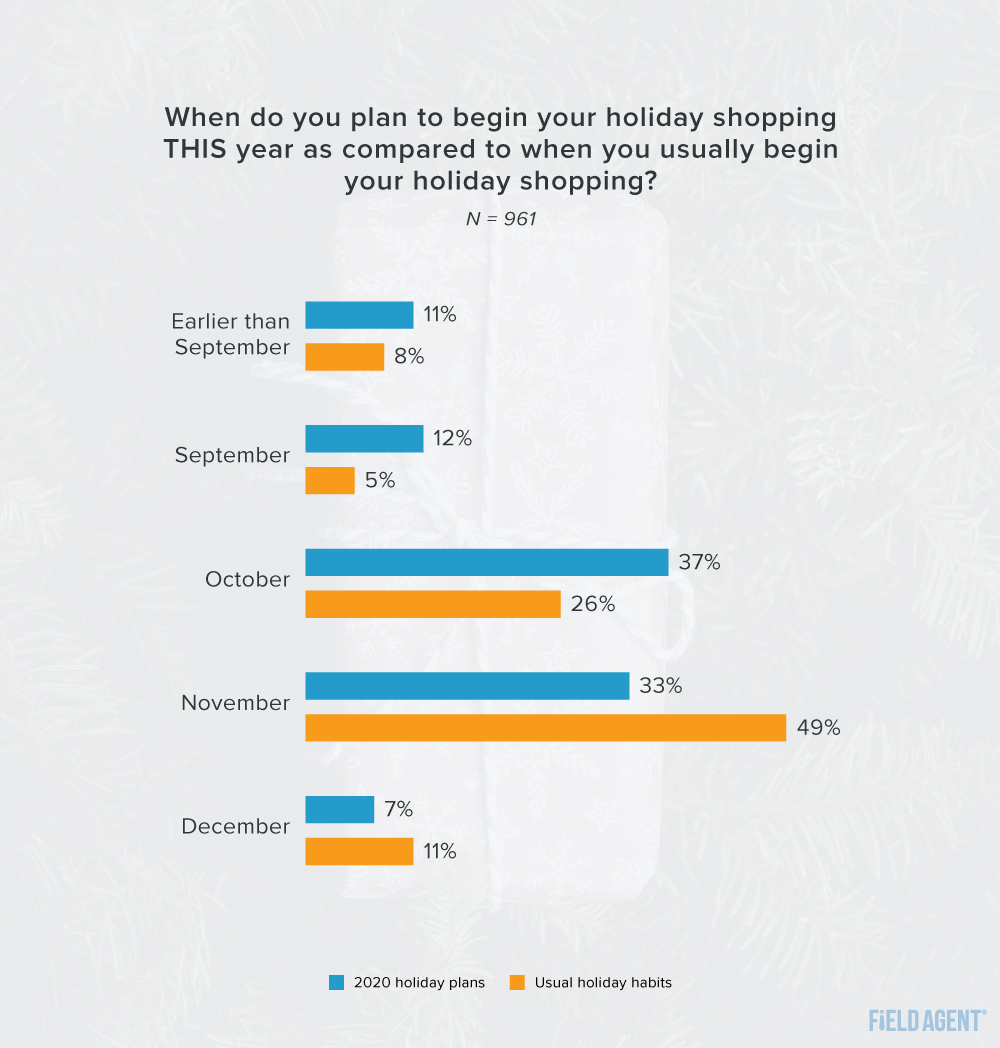 Prime Day is far from the only time to land a deal for the holidays. Each year as the holidays approach, customers participate in a host of sales events. We asked our shoppers which of the upcoming sales they plan to shop for the Christmas season. And one thing was clear: in 2020, online sales rule. 72% of our agents crowned Cyber Monday as king of holiday sales events, with Black Friday and Prime Day neck-and-neck for second (67%) and third (66%) place, respectively.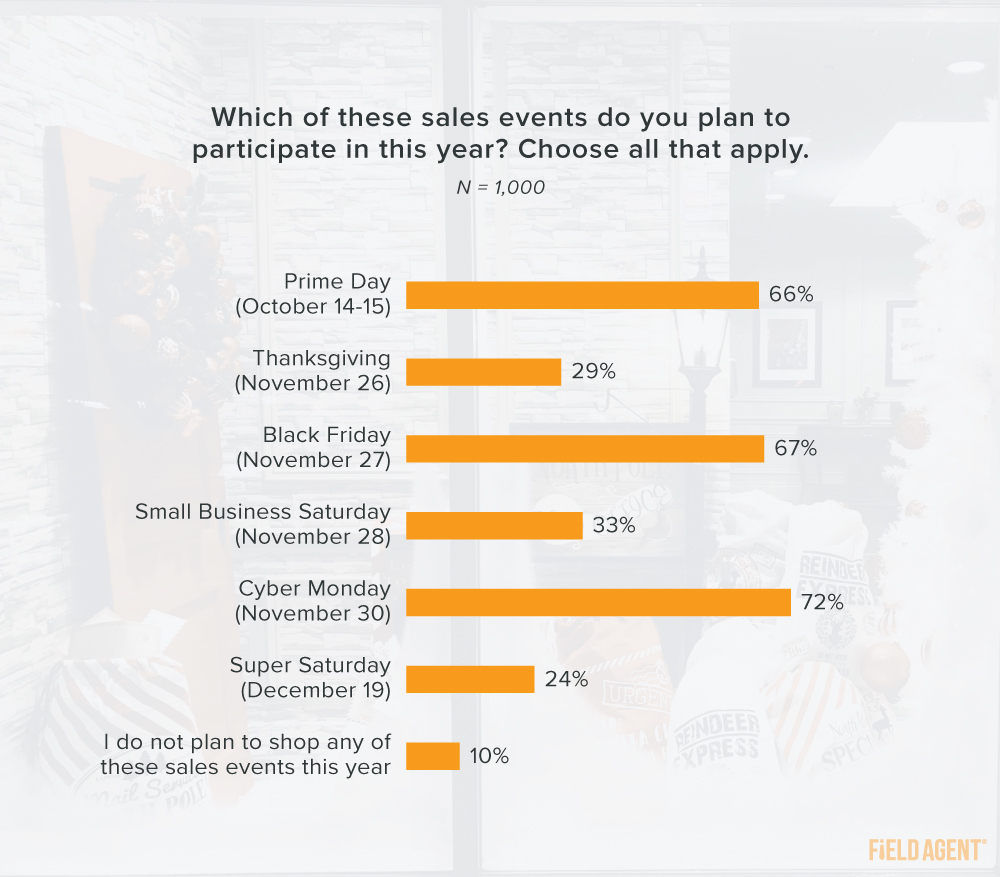 Bonus Insight: Ratings & Reviews
While we were on the subject of online shopping, we asked our 1,000 shoppers how influential online ratings and reviews are to their purchasing decisions. Nearly all (95%) of agents who shop online said that online ratings and reviews are at least moderately influential to what they drop in the cart.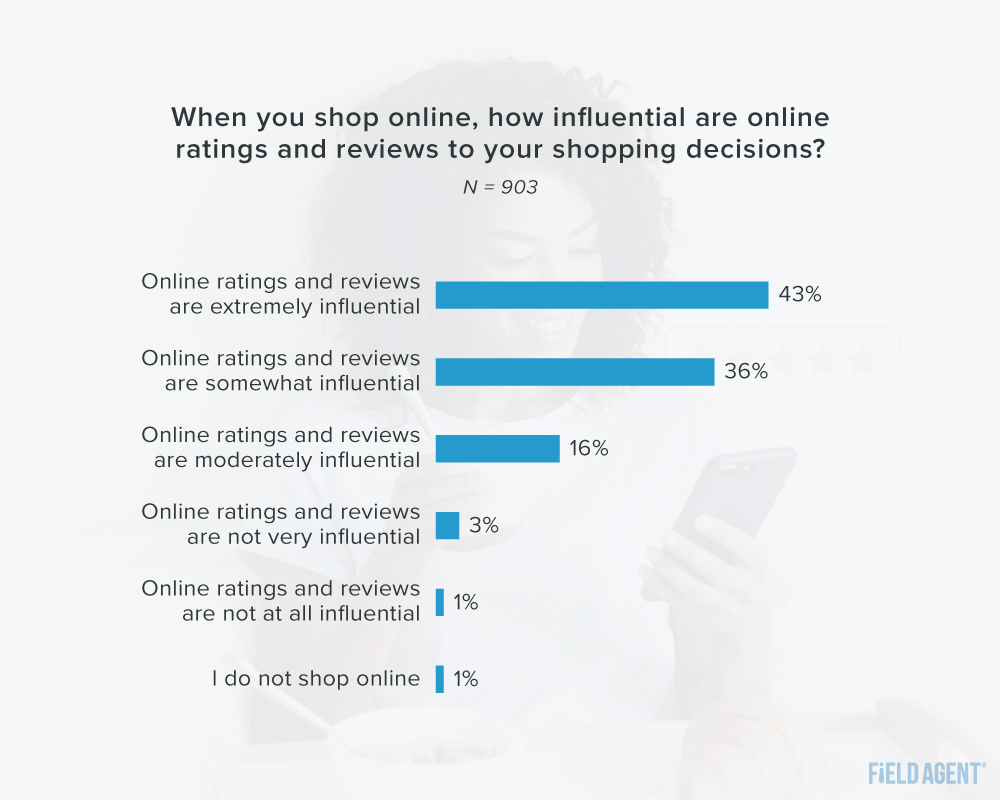 Safe to say, online feedback is one area brands can't afford to ignore. Need help drumming up ratings, or sparking positive reviews? We've got your back.
Click here to learn how to boost your online ratings and reviews. We can help you win at retail this holiday season!
Hungry for more holiday insights?
Prime Day is only the beginning. Is your brand ready for the holidays? Check out Field Agent's new Holiday Report, and get the shopper's scoop on the following questions:
What are the top brands on Christmas wish lists?
How is COVID-19 influencing shopper habits?
Where are shoppers buying festive gifts and groceries?
What are the top uncertainties (and suggestions) from shoppers themselves?