Case Study: Discovering a New Way to Drive Trial
Successfully launching a new product is never easy. Attracting shoppers' attention, sampling, gathering customer feedback... it's a lot to keep track of.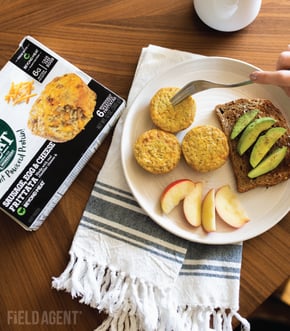 That's the situation Christine Luongo found herself in. As the brand manager for Veggies Made Great, she had to make sure that her brand's new line of tasty vegetable-based baked goods were noticed and shared by shoppers.
"We had a major launch of new items in a very big retailer," Luongo, "and we knew we couldn't afford to fail. We needed to hit the ground running at launch." She knew she needed to innovate if she was going to ensure the success of her product launch.
And Field Agent delivered with a killer two-part solution: Digital Demo and Ratings & Reviews.
Read on to see what happened, then download the case study!
Round 1. Digital Demo sent a group of shoppers to pick up the new Veggies Made Great products from designated stores, and try them in the comfort of their own homes. The streamlined process then generated a range of benefits for Veggies Made Great, including:
Quality, shareable online content
Positive word-of-mouth
Repurchase tracking
Round 2. A Ratings & Reviews campaign was set in motion to rally real Veggies Made Great customers online. These shoppers went to the website of Luongo's choice, and left authentic, honest reviews of the new products, boosting the brand's online visibility and strengthening customer trust.
In the end, Digital Demo gave Luongo the shopper engagement she needed in-store, and Ratings & Reviews upgraded the new product's online presence.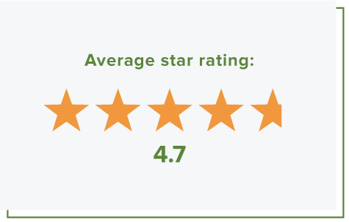 Did her strategy pay off?
Luongo said that, among other benefits, Veggies Made Great saw an 8% increase in in-store sales during the campaign, and an average online rating of 4.7 stars. Those boosts contributed to a 23% increase in sales after the product launch, compared with the weeks leading up to it.
Sounds like a success to us. How about Luongo?
"We had a very positive experience with Field Agent, and will continue to use them moving forward," she said. "We are excited to use them for new campaigns and in new ways!"
Download the free case study, "Veggies Made Great Discovers a New Way to Drive Trial," to see how Field Agent helps brands drive trial, engage shoppers, and get products in shoppers' hands.