Top 10: The Winning Displays of Super Bowl LV [Gallery]
From team COVID-19 outbreaks to artificial crowd noise, it's been one of the strangest seasons in NFL history. is almost over. And you know what that means.
It's almost time for the Big Game.
No matter who wins the Super Bowl itself, it's always a victory for those who enjoy party food (and those who sell it!). That's why Super Bowl displays are consistently some of the most innovative and interesting of the year.
We sent a team of mobile shoppers (we call them agents) out on the field to photograph and review their favorite Super Bowl LV displays. To see their top picks, and read why they loved these displays, read on!
Favorite Displays: Super Bowl LV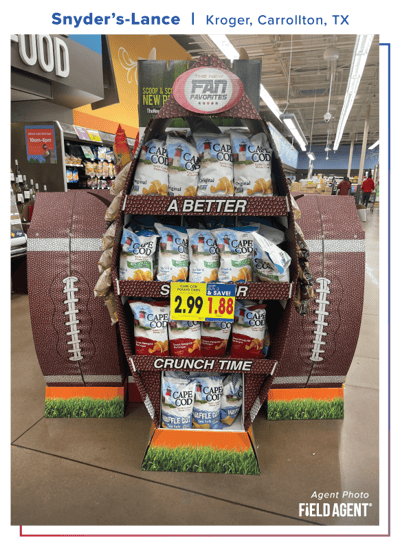 "Very unique!" says Karina H. This Cape Cod display stood out to her because "a lot of the other displays were very similar to each other."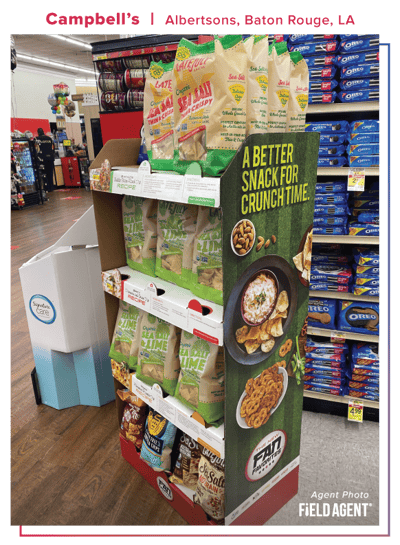 Jacquie M. was impressed by this display of Late July chips. "The color of the display... was eye catching!"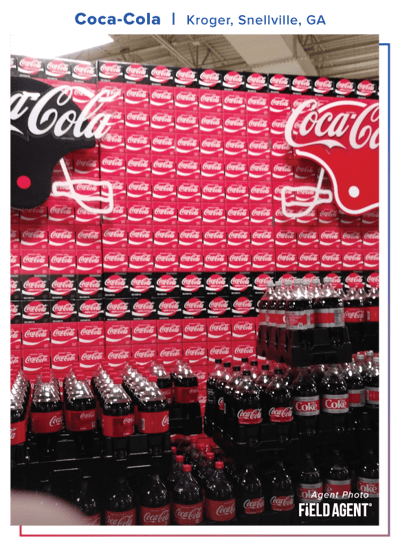 Julianne B. spotted this Coca-Cola display at a Georgia Kroger. "It wasn't too much, but it really stands out," she says.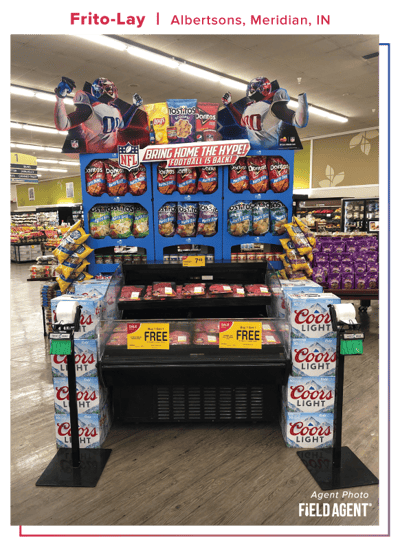 Store placement was a major factor for Kaitlin J., who found this display front and center at her local Albertsons. "It was large, it caught my eye, and it was the first thing I saw when I walked in the store."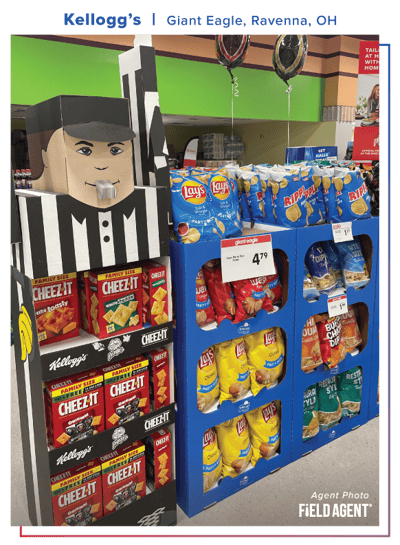 Ben B. loved the attention to detail in this Cheez-It display. "Detail, like the penalty flag in pocket, was great and allows for a lot different snacks. Definitely caught my eye, it was the most unique."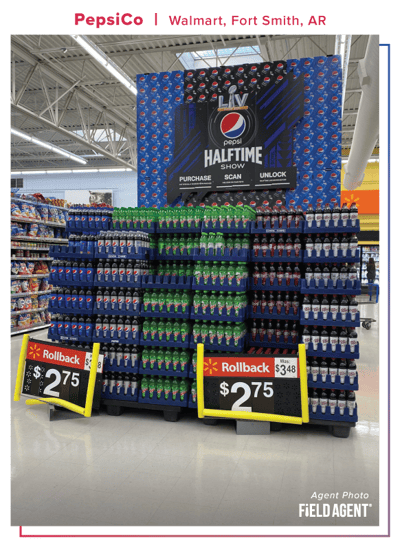 Ashlee S. chose this PepsiCo display for a very simple reason: "It contains the things I want to buy for the game!" Its placement "at the front of the store" sealed the deal.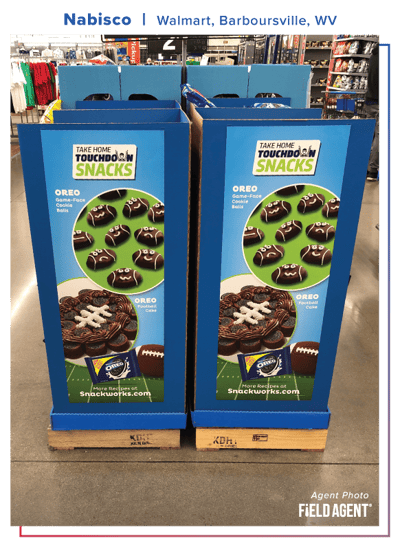 Katie M. of West Virginia spotted this cute display of Oreo treats at Walmart.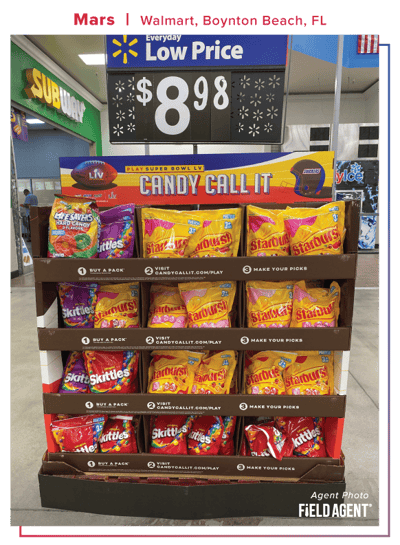 Amanda H. loves the candy on parade on this Mars display: "the candy is my favorite, and [the display] had the football element. It automatically made me stop."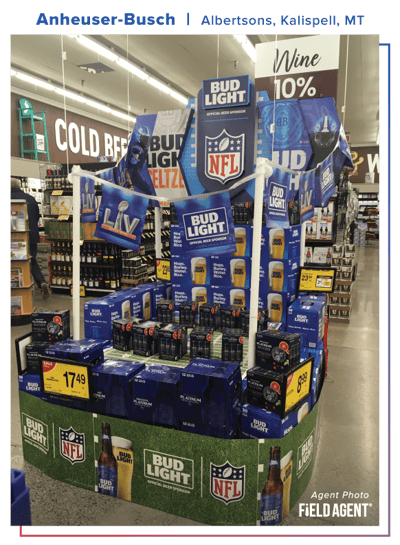 "It's fun!" says Caryn L. of this extravagant Bud Light display. "It drew my eye right to it."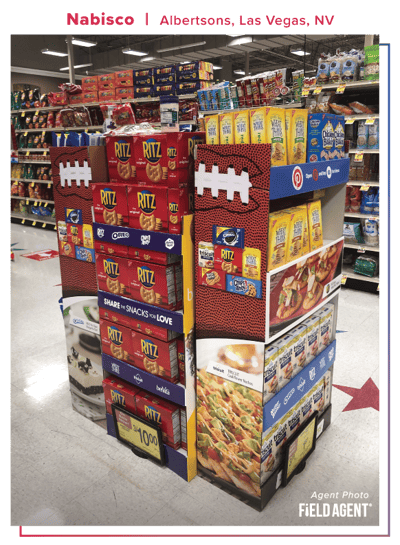 Kristina N. likes choice in her displays. This Nabisco display "was bigger and had more variety" than the other displays at her Albertsons.
Need Display Audits in Q1?
Display compliance is crucial to making the Super Bowl a touchdown for your brand.
Your displays don't need to stay on the sidelines. Field Agent gives you direct visibility. With our display audits, you can quickly (and cheaply) see positioning, pricing, shopper sentiment, and more, no matter where your products are sold.
And it's not just football season. Field Agent helps brands keep an eye on their displays in-store, all year round.
"I'm blown away that I was able to go from a google search to having a plan in place in just a few hours." - satisfied client