Catch These 9 Facts about Football Fans & Their Spending [Survey]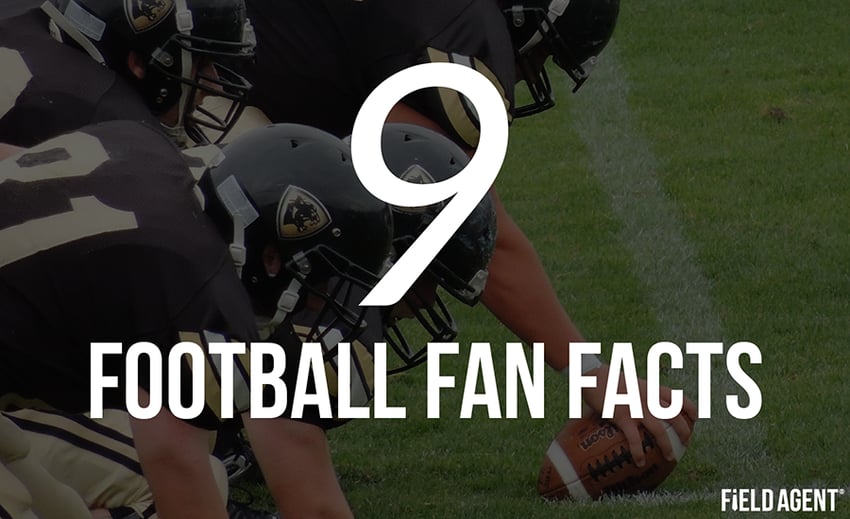 Before the first, long-awaited whistle blows marking the beginning of a new football season, Field Agent reveals 9 quick facts about football fans and their 2015-16 spending. We also preview our upcoming study: "Football Tailgating in America."
College football kicks off this week and, with it, billions of dollars in consumer spending.
According to the National Retail Federation, Americans spent over $14 billion last year on the Super Bowl alone. Alone. With so many dollars up for grabs, last week Field Agent shared "3 game-changing plays" to help brands, retailers, and agencies win football customers in 2015-16.
And this weekend, on the first full day of college football, Field Agent will go on-location with hundreds of tailgating parties across the country.
Through our mobile app we'll ask tailgaters to take pictures and video of the festivities. We'll also ask them what brands and products they bought for the big game, you know, to put the "party" in tailgate party. Sign up for blog updates to receive this study as soon as it's available.
So to gear up for this exciting nationwide study of tailgating, here we present 9 quick facts about football fans and their 2015-16 spending. These numbers are based on a recent survey of 430 football fans.
96% of football fans in our study reported they will purchase merchandise to enhance their football-viewing experiences in 2015-16.
75% of fans will purchase salty snacks for game-time consumption this season, leading all other food and beverage categories.
69% will buy soft drinks to quench their thirst during games.
61%, likewise, will purchase alcoholic beverages.
60% of fans said they'll buy sweet snacks to sweeten up the 2015-16 season.
57%, over half of football fans surveyed, said they are at least "moderately likely" to tailgate this season.
56% of fans said they'll buy team-branded apparel—so they can cheer on their favorite teams in style.
38% of football fans in the study reported they will purchase tailgating supplies this season.
34% will follow the action by subscribing to a television or streaming service. Have you seen our popular cord-cutting study?
Field Agent: "The 12th Man"
Throughout football season, we at Field Agent come alongside companies to help them refine their in-store executions, better serve their customers, and outperform their competitors. You could say we're the "12th man" on their teams.
See our recent article, "Selling to Football Fans: How Brands Win with 3 Game-Changing Plays," for specific ways we help companies best their competitors and win customers throughout the long football season.
For fast, affordable in-store information and consumer insights, put us in the game. We're ready.