Display Gallery: Scary Good Product Displays of HALLOWEEN 2019
Halloween is nigh, as even a passing glance inside stores right now will tell you.
It's the time of year when folks stock up on all sorts of spooky supplies, from frightful costumes to festive decorations. And not to be outdone, grocery brands, too, treat Halloween as a season to boost sales of candy, food, and drinks.
Of course, few things spur in-store sales—at Halloween and beyond—like creative, well-placed product displays.
Field Agent recently sent agents into 200 stores across nearly 50 retail chains to capture photos of seasonal, Halloween-themed grocery displays.
Below we offer just a taste of the scary good displays in stores this Halloween.
For the full Halloween photo gallery, and to view displays across different seasons, sign up for our free Seasonal Display Gallery. It's an easy way to keep an eye on in-store, seasonal display activity.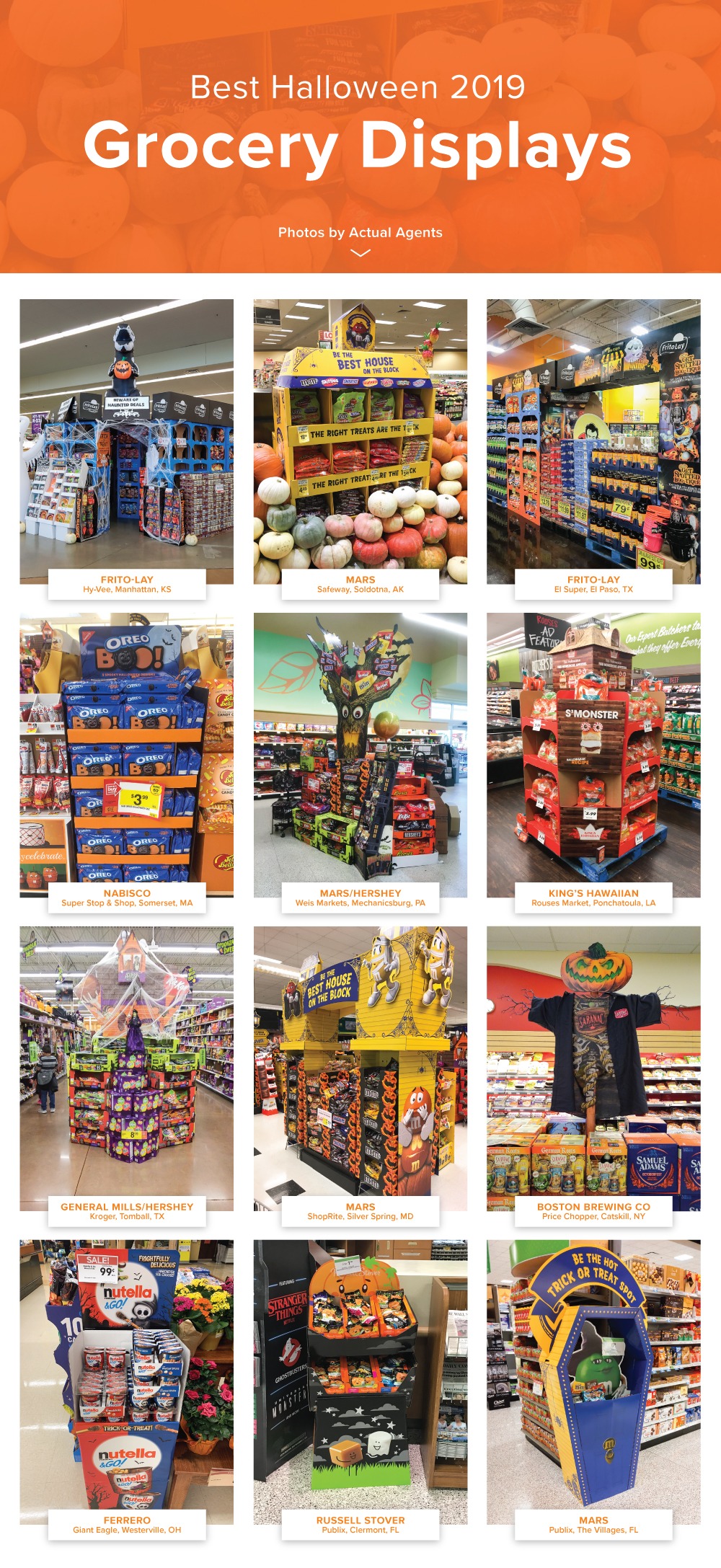 The Seasonal Display Gallery [Free]
If you like product displays, then you'll love our new Seasonal Display Gallery. This free resource helps retail professionals keep a watchful eye on seasonal, grocery displays inside stores across the country.
Click below to see it for yourself!