Field Agent Celebrates Its 11th Birthday! [Video]
It's party time!
Today, Field Agent is celebrating 11 years of world-class retail solutions.
As we enjoy our (social-distanced) birthday party, we at Endcaps & Insights thought we'd celebrate the three things that make our company great.
#1. Our Agents
Hundreds of thousands of mobile shoppers (we call them agents) are the backbone of what we do. In eight countries around the world, they allow us (and our clients) to see store shelves first-hand, try new products, and gather relevant insights.
Using our platform, we asked several agents to video themselves telling us, in their own words, why they make Field Agent a part of their lives. And some of their testimonials are truly touching. It's our pleasure to make a difference in so many people's lives.
#2. Our Clients
Field Agent has served hundreds of clients since our last birthday, from small family-owned businesses to some of the world's largest retailers and brands.
In the last year, these clients have used our suite of shopper-driven retail solutions to complete thousands of unique projects, from mystery shops to price checks, from product demos to ratings and reviews.
Curious? Browse our library of case studies to discover how brands of all sizes find success with Field Agent.
#3. Our Team
Last, but certainly not least, our company would be nothing without our team.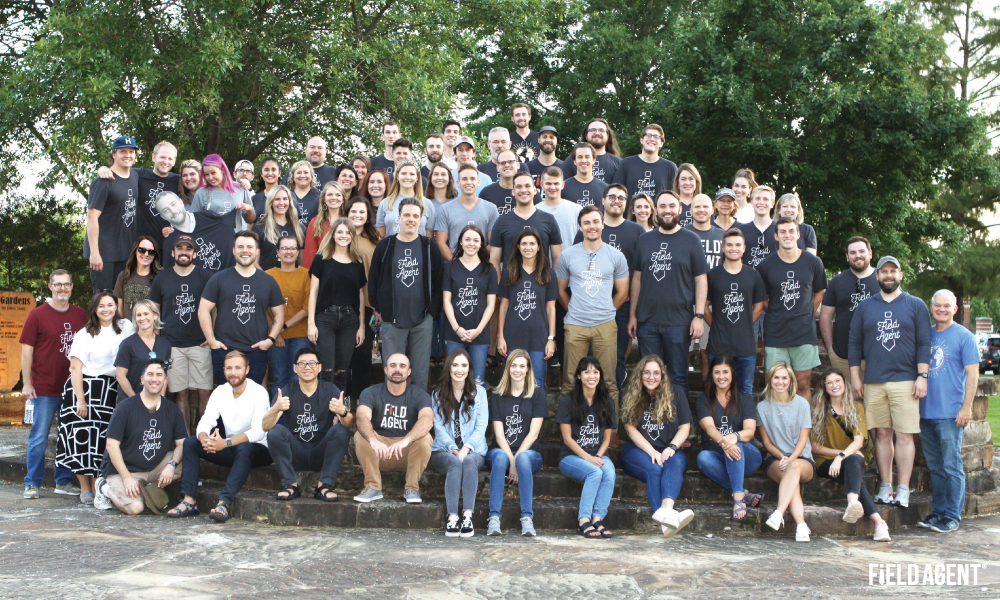 From building and maintaining a cutting-edge platform, to meeting any client need, to supporting our beloved agents, the Field Agent family is a determined, hard-working, and fun-loving group of people.
Happy birthday, Field Agent!