Field Agent Partners with Byzzer to Help Small Brands Win at Retail
You did it! Your product is on store shelves!
That's a big deal for any CPG company, but it's especially monumental for small brands with small teams and even smaller budgets.
Of course, landing on store shelves is one thing; staying and growing on shelves is another.
Entirely.
So just what does it take to win more retail sales?
Successful brands of all sizes depend on the retail-success trifecta of data, analytics, and audits to…
Monitor on-shelf performance
Identify problems and opportunities
Grow their business at-retail
You might be thinking, pish, that's only for big brands. Small CPG companies and their limited personnel and budgets can hardly afford one, let alone the whole trifecta.
Not anymore.
Thanks to a new partnership, small brands can now have all three—data, analytics, and audits. And, have them quickly, easily, and affordably.
Big News for Small Brands
Field Agent is excited to announce a new partnership with Byzzer, a retail analytics platform powered by NielsenIQ, to offer CPG brands convenient access to data, analytics, and audits—all the elements of a winning retail strategy.
Users of Field Agent can now receive free access to the Byzzer platform, including one free competitive intel alert every week and one free category and trend report.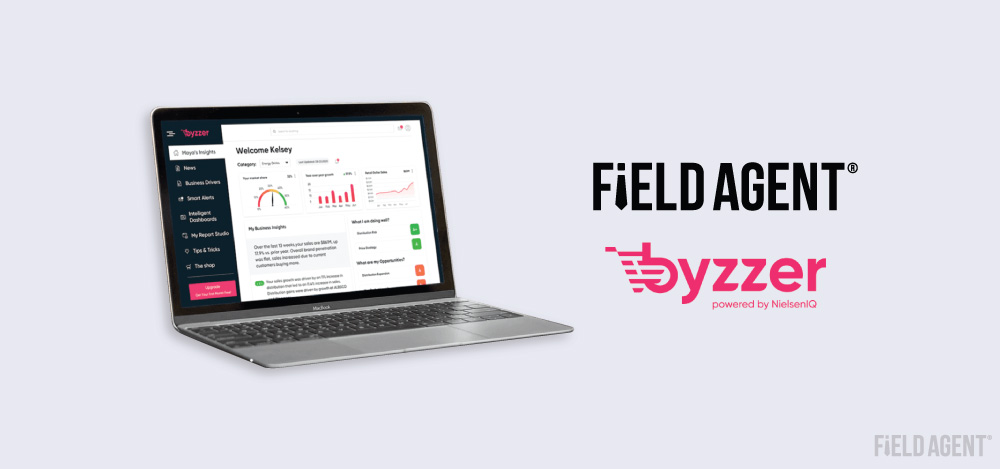 But what exactly does this new partnership mean for growth-minded brands like yours?
"How to make the most of your retail audit," a free ebook written by Byzzer in collaboration with Field Agent, describes several ways this partnership—combining audits and analytics—will offer CPG brands the essential tools to increase retail sales and outmaneuver competitors.
The ebook covers a range of topics, including:
How to strategically use data to mitigate risk
How audits help ensure investment success
How to maximize ROI on every business decision
Download the free ebook below, and click here to explore Byzzer's retail analytics platform.
Together, Field Agent and Byzzer are making it easier for brands, regardless of size and budget, to win at retail.