Impulse Purchases in 2020: How Is the Pandemic Influencing Shopper Habits?
It's the little things.
Who hasn't picked up a gadget that wasn't on the list, or snagged a well-deserved candy bar on the way out of the store?
These little unplanned purchases may not feel like much, but for retailers and brands, they add up fast. That's why companies invest so much money into making their impulse goods as tempting as possible (and in placing them where shoppers just can't resist them).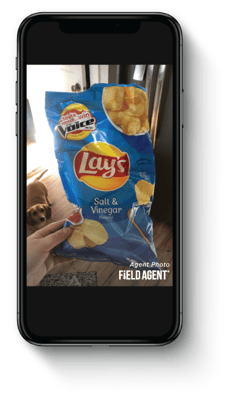 But COVID-19 is changing what many customers drop in the cart. Cash is tight for many, and lots of people are making fewer trips to the store to limit exposure. Pickup and delivery services are booming, which helps online retailers, but keeps shoppers from seeing the carefully curated planograms of brick-and-mortar stores. In an effort to make shopping safer, some stores are even changing their checkout models.
With so many factors and unknowns, how can companies know how the pandemic is influencing impulse purchases?
Why not ask the shoppers themselves?
The Impulse Purchase Landscape
This week, Field Agent posed a series of questions to over 1,000 shoppers to get a read on how their impulse purchase habits have changed.
First, we tried to get a sense of where shoppers are making their purchases during the pandemic. Here is a breakdown of what we found.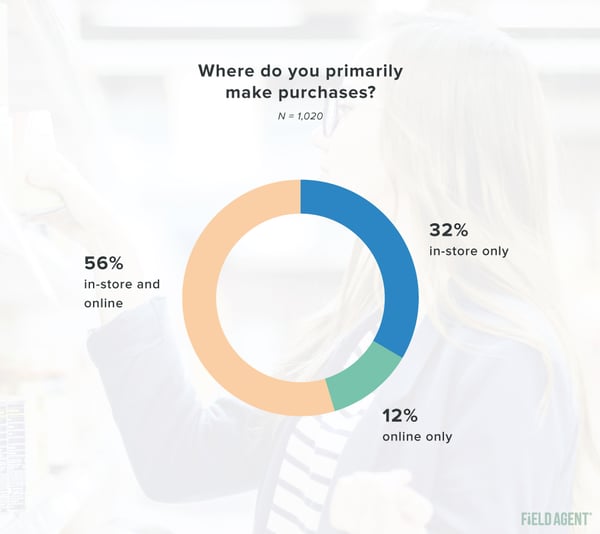 The majority of shoppers are using a combination of in-store and online shopping methods. Not too surprising, considering the circumstances.
We also found a slight majority of people are making the same number of purchases as they were before the pandemic (35%). Interestingly, the results also showed the percentage of people making more purchases than before the pandemic is equal to the percentage making fewer purchases.
But let's get more specific: how have impulse purchase habits changed since COVID-19 reared its ugly head?
In-Store Impulse Purchases
Let's start with those who shop in-store.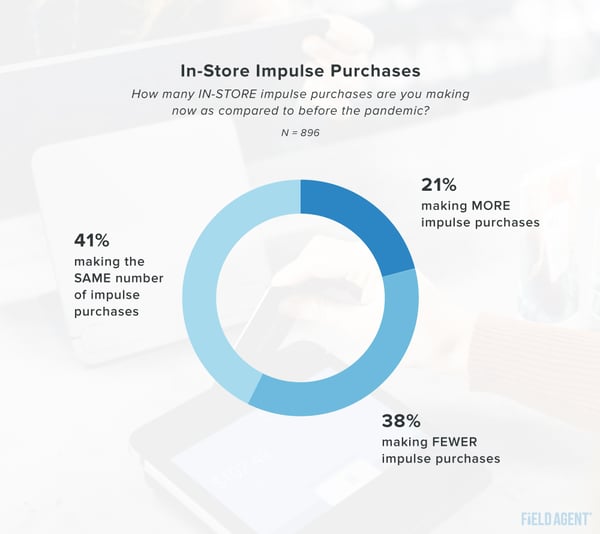 Of that group, 41% are making the same number of impulse purchases as before the pandemic began, and 38% are making fewer. 21% are making more impulse purchases than they used to. In our sample, the majority of customers who shop in-store have changed their habits in some way because of the pandemic. That's a lot of people!
What's behind these changes?
The majority of shoppers who are making more impulse purchases gave a simple answer: comfort.
Retail therapy is real, and for many, shopping is one way to ease pandemic stress. Several other shoppers cited fear due to a lack of availability in stores as a major reason for unplanned purchases.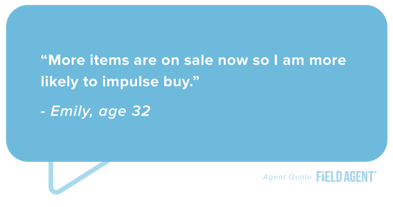 As for shoppers who are making fewer impulse purchases in-store than before, the majority of these agents (54%) cited saving money as the primary reason. Many shoppers also said some variation of the following: in 2020, the name of the shopping game is get in, get what you need, and get out. When you feel unsafe in stores, there is no time for the kind of lingering that leads to impulse purchases.
How's your brand performing in stores? Start your project today.
Online Impulse Purchases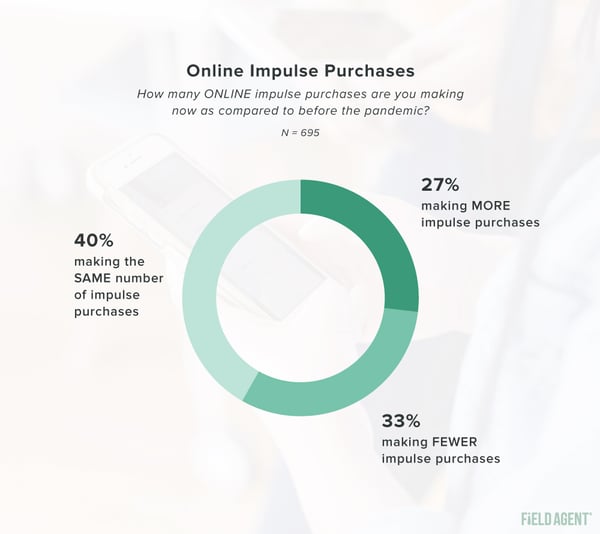 Compared with in-store shoppers, the habits of online shoppers seemed to have been more affected by the pandemic. In our sample, 27% of online shoppers said that they are making more impulse purchases than they did before. Compare that with 33% making fewer purchases, and 40% making about the same amount.
But why?
For online shoppers, impulse purchases were primarily made for comfort and pleasure, combatting the stress and boredom of the quarantine era. Another common reason mentioned was the need for extra small purchases to qualify for free shipping in online orders.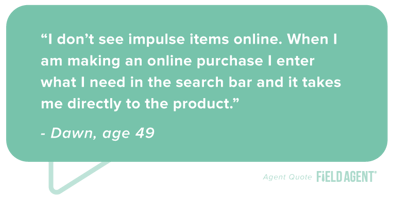 Budgets were the primary reason shoppers said they are making fewer unplanned purchases than before the pandemic, echoing their in-store shopping counterparts.
49% of online shoppers (who have reduced their impulse shopping) reported they don't see as many impulse purchase items for sale, compared with just 28% of those who fall into the same category but shop in-store. While shopping online, they simply don't see the items that they may have been tempted to pick up in-store.
Is your product standing out online? We got your back.
Retail Solutions for Any Challenge
Get visibility in-store, gather relevant insights, drive trial of your products, merchandise shelves, and more. You can even create
custom campaigns.
Explore the Field Agent Marketplace today.
Win at Retail, In-Store and Online
The pandemic has created uncertainty not only for brands, but for customers as well. Are shoppers missing your impulse goods as they turn to online shopping?
Understanding shoppers' concerns and experiences can make a huge difference ($$$) for your brand.
Need to get your products in the hands of shoppers? Digital Demo and Buy & Try are two proven products to boost retail sales, drive trial, and track repurchase rates.
Trying to grab attention from bored shoppers scrolling online? Ratings & Reviews will help you not only stand out in the crowd, but get your products in the hands of new customers.
Drive trial and get ratings and reviews >
How about understanding the customer's shopping experience? Insights give you detailed shopper feedback about their in-store and online shopping experience, so you can ensure your product is easily found and irresistible.
Gain precious customer insights >
And don't forget OSA and in-store conditions. Retail Audits provide instant on-site visibility wherever shoppers interact with your products.
Go inside stores and see the shelf >
Want to dive deeper into impulse shopping behavior? Download our in-depth report, Impulse Goods in the Omnichannel Age, to discover shopper habits, top categories, strategies, and more!