Case Study: How Digital Demo Helped General Mills Introduce New Yogurt
General Mills is upping its yogurt game.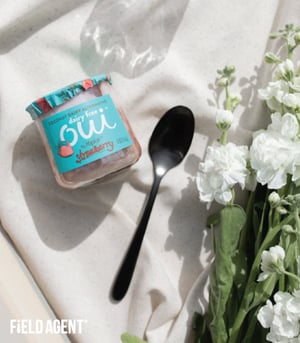 The food juggernaut's new dairy-free yogurt, released under the Oui by Yoplait brand, hit shelves at Sprouts Farmers Market locations nationwide earlier this year.
Lexus Ramsey, General Mills' shopper marketing lead for natural and organic chains, has high hopes for the product. Though Ramsey says that dairy-free products only make up 3% of the yogurt category, he sees plenty of potential for Oui's "taste-forward" dairy-free yogurt.
There was just one thing Ramsey needed to do: "get the product in shopper's hands."
Enter Digital Demo. Ramsey heard how Digital Demo had boosted sales and word-of-mouth for Kraft Heinz, and decided to find out what Field Agent could do for him.
Read how Digital Demo drove sales for Kraft Heinz here.
Here's what happened. Digital Demo sent a set of targeted shoppers to purchase Oui's dairy-free yogurt at Sprouts. The streamlined process then generated a range of benefits for General Mills, including:
Quality, shareable online content
Positive word-of-mouth
Repurchase tracking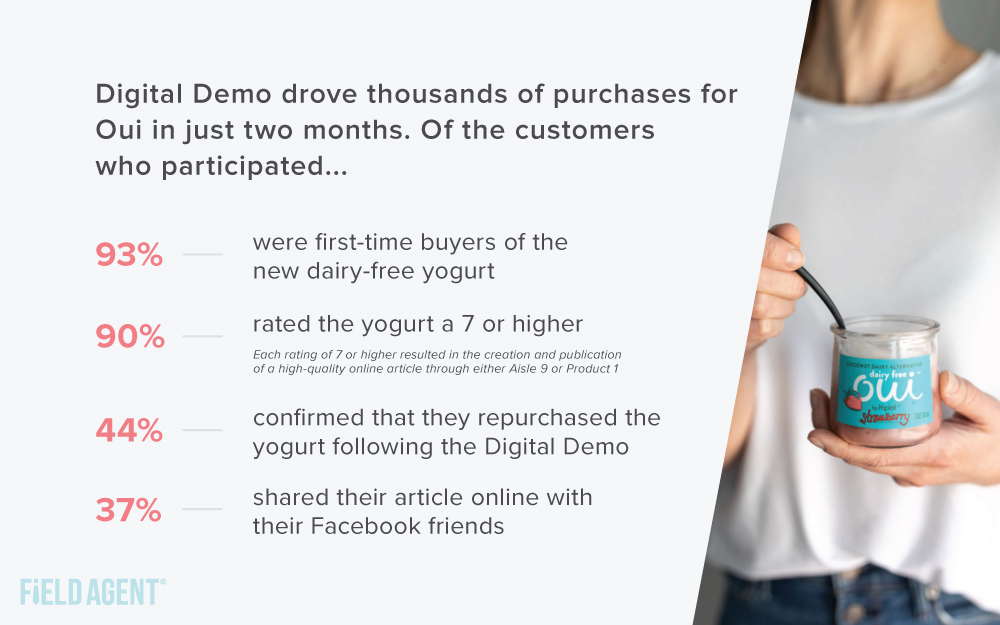 Digital Demo gave the dairy-free yogurt the exposure Ramsey needed, and much more.
Download the free case study, "A Taste of Success: General Mills Increases Dollar Share in Yogurt Category," to see how Digital Demo helps brands make a powerful impression.