Special Report: 2020 Holiday Insights [Free Download]
It's (almost) the most wonderful time of the year!
As hard as it is to believe, the holiday season is right around the corner. And just as in years past, yuletide shoppers are preparing to buy gifts and treats to celebrate.
But things look a little different in 2020. The COVID-19 pandemic affects not only how people celebrate, but how they shop as well.
How exactly will the virus affect shopper habits this holiday season? That's what we wanted to find out.
Every year, Field Agent publishes a report of all things holiday retail. Based on surveys of thousands of shoppers, this report covers top brands, popular gifts, festive food, and more. In addition, this year we dug into how things will look different in 2020.
Today we present our annual holiday insights report, An Omnichannel Christmas. At nearly 50 pages, this expansive report provides an in-depth look at the brands, categories, retailers, and shopping methods at the top of the upcoming holiday season, as well as analysis of shoppers' plans, concerns, and suggestions for retailers in the age of COVID-19.
Our new report answers questions like...
What are the top concerns for safety-conscious shoppers?
What gifts will be most popular this holiday season?
Which retailers will be the most popular for toys, electronics, clothing, and holiday groceries?
What food and drink brands will make the holidays merry this year?
And perhaps the most-asked questions of all: what do men/women really want for Christmas?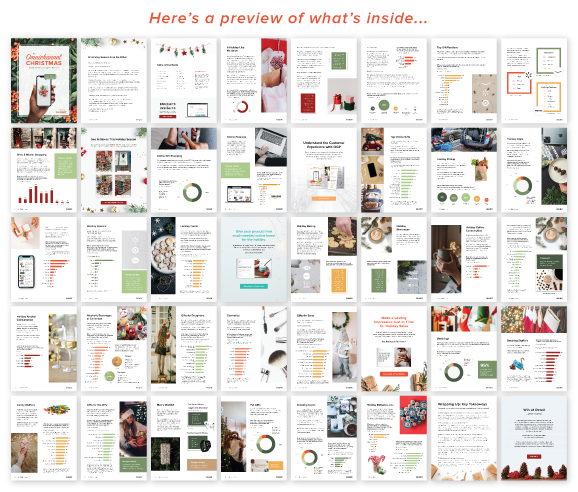 Best of all, the 2020 Holiday Report is absolutely free.
Simply click below to download this report, and dive into the 2020 holiday season.