Mystery Shopping Made Simple with Mobile Technology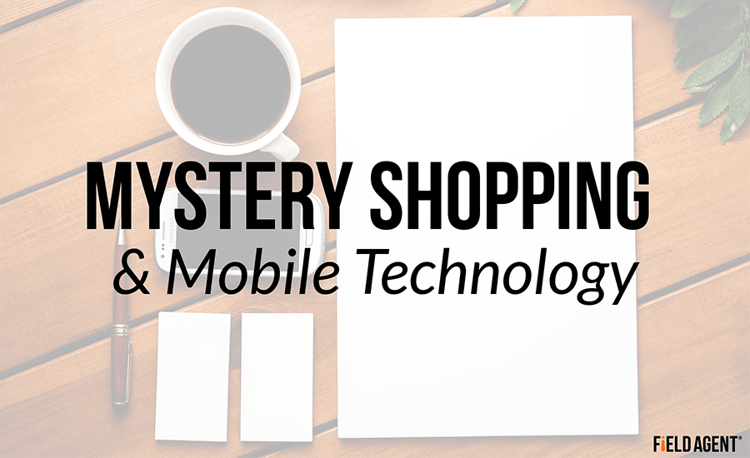 As a small business owner or entrepreneur, how well do you know your customers?
What are their expectations before they walk into your store? Are they excited, apprehensive, or indifferent? What are their first impressions as they enter - good or bad? How do they like their interaction with your employees? Are they satisfied with the product?
We know these questions are essential in understanding how a business achieves success. If an owner can understand how their customers' minds work, the ability to give them what they want will drastically increase. And, in turn, the business will grow.
However, as a small business owner or entrepreneur, time is precious. Running an effective and efficient operation is the focus of your business. You probably don't have the time nor the energy to focus on market research.
This is where Mobile Research saves the day – in the form of Mystery Shopping. Through the combined power of crowdsourcing and mobile technology, we can provide accurate, insightful customer feedback in real-time. Respondents are able to anonymously answer questions business owners need answers to.
Mystery Shopping at a Local Coffee Shop
We recently ran a mystery shopping project with a small business in Fayetteville and Springdale, Arkansas. Onyx Coffee Lab is a third-wave coffee shop seeking to blend science and art to form the best cup of coffee. We dispatched local coffee-drinking Agents to Onyx, where they were asked to buy a cup of coffee and answer questions designed to help the business understand its operations from a customer's perspective. Click here to download the complete case study.
The employees did not know which customers were part of the project. In fact, the Agents were instructed to remain anonymous. They provided feedback on several matters: their interaction with employees, the time it took to get their coffee, and the overall taste of the coffee, among others.
John, the owner, spoke about the time-saving benefits of mobile mystery shopping:
"As small business owners, our most valuable thing becomes time, because we live at our stores or at our work. Being able to work when not working is the biggest upside I could think of."
Gather Feedback – Anywhere
Mobile mystery shopping is perfect for time-strapped business owners. While you focus on running your operations, our do-it-yourself tool works for you to collect the customer insights and business information critical to an effective small business strategy. We have more than 500,000 Agents (mobile app users) throughout the United States, and, as a means of collecting business information, these Agents carry many advantages. Consider just three:
1. Anonymity
Agents can be your eyes and ears in the store. Since the work is anonymous, their feedback is honest. The Agent will not be afraid to give a critical review!
2. A Fresh Perspective
Agents are not marketing professionals. They're consumers, and, as such, they can speak for your customers. Our agents provide a fresh and valuable perspective. But we do the market research (e.g., quality control, data analysis) ourselves.
3. Timing
The information you request can often be gathered within minutes, thanks to the speed of mobile technology. The Agent is able to take photos and answer questions on their smartphone which, in turn, are sent to our Quality Control system. Instantaneously.
Instead of guessing what your customers think, why not know for certain? Click here to get started.
Download the Onyx Coffee Lab Case Study
Want to know exactly how we conducted a mystery shop at a local coffee shop? Download the complete case study below.