Photo Gallery: How Retailers and Brands Signal Sustainability
In last week's blog, we explored how sustainability influences shopper behavior. We discussed how retailers and brands signal their environmental responsibility to their customers.
Let's investigate what those signals actually look like in-store.
We sent real mobile shoppers (we call them agents) to 15 stores: five Walmart Supercenters, five Whole Foods locations, and five Aldi stores. We asked them to look for signage, displays, and packaging that show a commitment to sustainability, and photograph the examples that stood out to them as influential.
Retailer Signage: Signaling Green Sourcing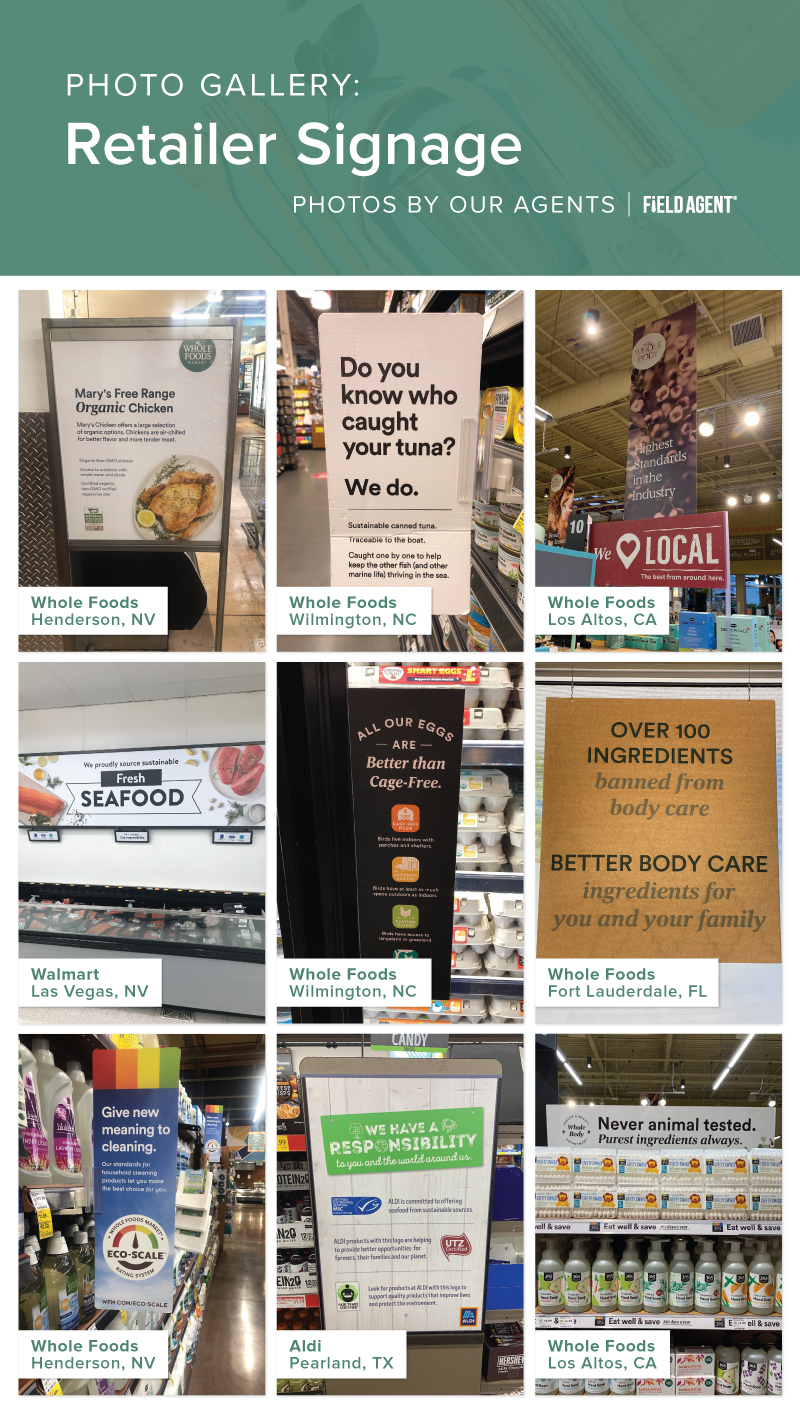 Retailers highlighted responsible sourcing, especially when it came to groceries like meat and vegetables. "Do you know who caught your tuna?" asked one sign in a North Carolina Whole Foods. "We do." Every retailer displayed signs highlighting sustainable sourcing for products like fish and beef, and Whole Foods in particular advertised their local produce.
Agents also noted that retailers presented fewer environment-centered signs in their health/beauty sections than they did in their produce/grocery sections.
"The [seafood/butcher] signage in Whole Foods explained the different types of sustainable foods and what the different categories actually mean. It was incredibly compelling. Educational and easy to digest quickly." - Agent quote

"[The signage] made it very clear that those products were derived from healthy and sustainable methods, meaning it will be better for the planet in the end... that's a big thing for me when I shop." - Agent quote
Curious what shoppers are really thinking inside your stores? See how Field Agent Mystery Shops de-mystify the customer experience.
Brand Displays and Packaging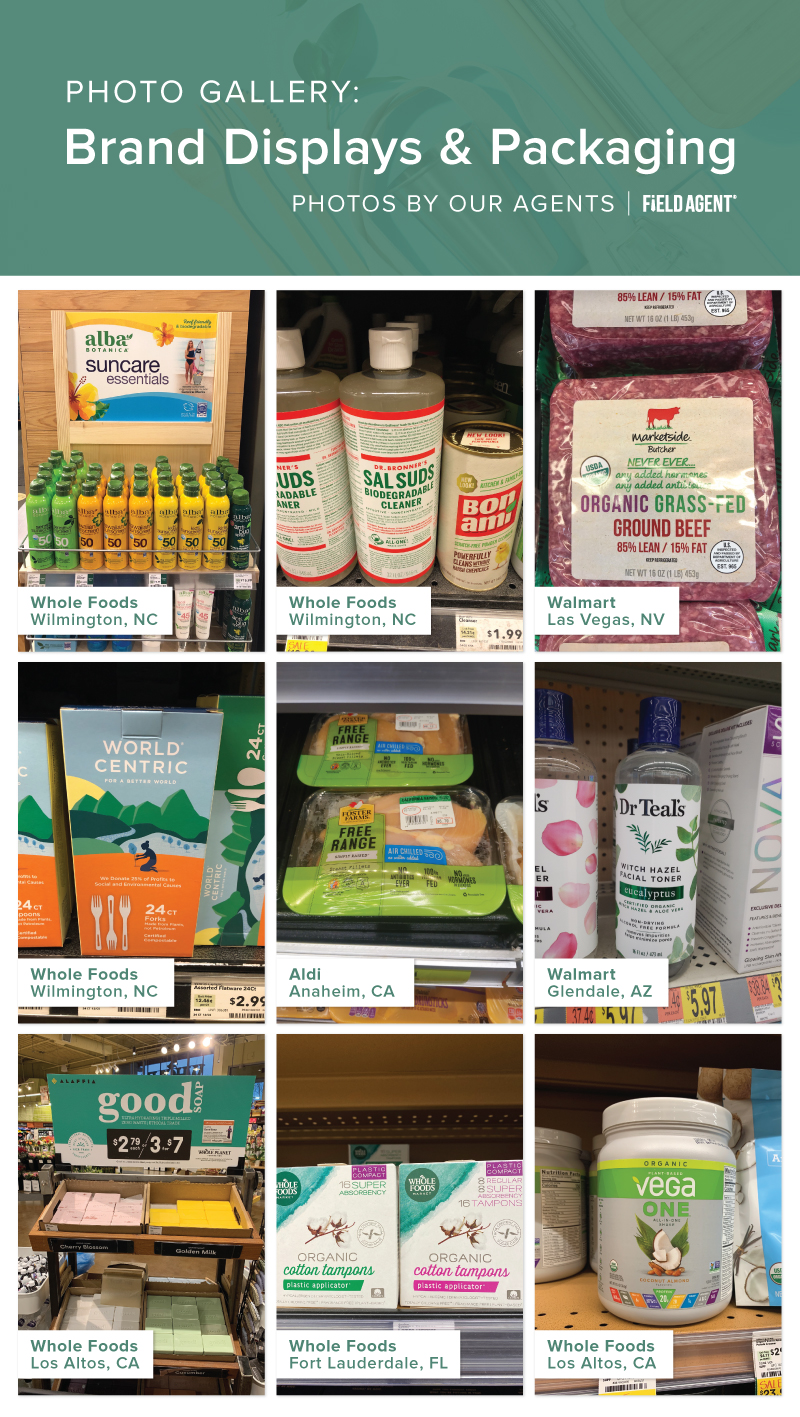 Brands presented an even broader range of sustainable signals. Agents noticed language like "free-range," "organic," and "recyclable," used on signage and packaging to signal sustainable choices in the supply chain. Several brands also highlighted a commitment to human and animal welfare, promoting their products as cruelty-free and fair-trade.
Several products displayed green language in sections where retailers held back on signage, including in cleaning products and household goods like toilet paper.
"The Seventh Generation brand... seems to be focused on making sustainable products and being eco-friendly. This would influence me greatly, I'd lean towards purchasing something from their brand if they are more eco-friendly than their competitors." - Agent quote
Your displays shouldn't miss a chance to make an impression. Field Agent Display Audits make checking up on display impact and execution a cinch.
Don't Lose Sight In-Store
You need to make sure that your displays and signage are being executed correctly, everywhere shoppers can see them.
Field Agent's Store Audits give you rapid in-store visibility. From displays to OSAs, from price checks to product checkups, Store Audits allow you to see everything your customers can see.
Don't be left in the dark. Click below to find out more.