Special Report: Back to School 2021
The year's second-biggest shopping season is nearly here. That's right: it's time for Back to School.
For many retailers and brands, Back to School is a make-or-break season. As they prepare for the rush on calculators, backpacks, and other classroom essentials, they must consider several key questions.
How much do parents plan to spend on school supplies, compared with last year?
What are the top BTS purchases in supplies, groceries, and clothing?
How do tax-free holidays factor into school shopping decisions?
What role will digital retail play in this shopping season?
To answer these questions and more, we did our homework with the Field Agent platform. We surveyed 1,000 parents about their plans and expectations for the upcoming Back to School shopping season.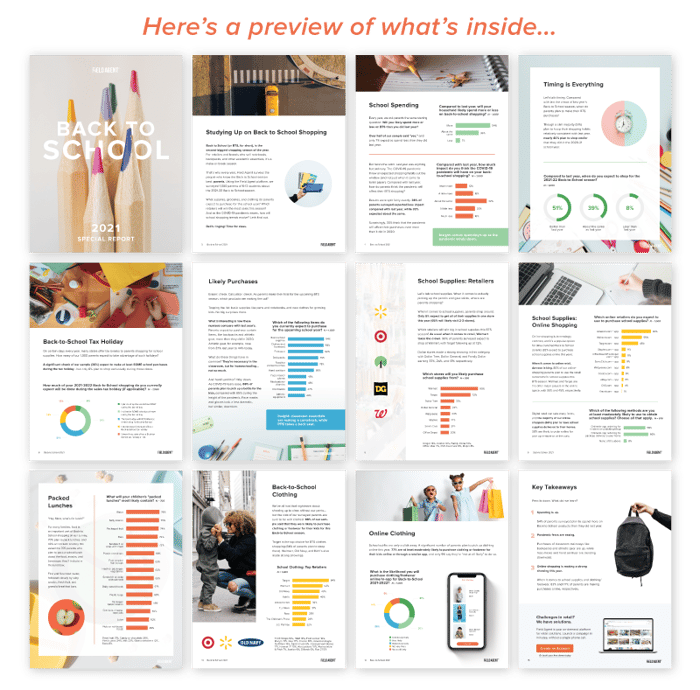 Download our free report, and explore the trends and insights of the 2021 Back to School season!