Retail Blitz 2017: Fans Pick the MVP Brands of FOOTBALL Season
The blitz is coming. Soon, football fans across the country will converge on stores to buy chips, beer, soda, and all the other tasty fare associated with weekends in fall.
Meanwhile, CPG companies and retailers will be hoping for a full-on dogpile from purchase-minded shoppers.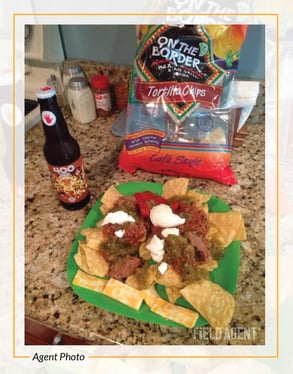 All this raises a question: Which brands and retailers will be the real MVPs with fans this football season?
The MVPs: Most Popular CPG Brands, Retailers among Football Fans
This weekend, Field Agent surveyed 1,005 "football households" nationwide. All households said they expect to watch at least one college and professional game each weekend of the 2017-18 football season.
Respondents were asked to identify those brands—chips, soda, beer, liquor, fast food—they expect to buy (and where they expect to buy them) to enhance their at-home game-viewing this season.
The full results are below for you to view, download, and share.
Post-Game Interview: What We Learned
Football season is a major consumption event—one stretching out across the entirety of fall and much of winter.
More than 80% of households surveyed said they'll purchase potato chips, tortilla chips, and soda to enhance their typical at-home, gameday experience this season. Grilling food outdoors (78%) and picking up "take out" (64%) should also be quite prevalent, our survey suggests, over the long course of the 2017-18 football season.
What does it all mean for brands and retailers as kickoff nears?
Game on!
Special Report: In-Shape Insights 2017
Field Agent's special report, In-Shape Insights 2017, examines the attitudes and purchase intentions of consumers toward a number of "healthy living" product categories.
This popular report encompasses five different sections, each based on a separate survey of over 1,000 U.S. shoppers.
Physical Wellness: Fitness, exercise equipment, supplements
Style & Tech: Footwear, fitness fashion, wearable technology
Nutrition: Diet, organic foods, dining out
Hard Choices: Snacks, alcohol, smoking, fast food, soda
Wholistic: Sleep aids, hygiene, housekeeping, self-help resources
Claim your free copy now…and explore the mind of today's healthy living shopper.