SPECIAL REPORT: Home Improvement Retail in the Digital Age
The digital age has come to the home improvement channel, as retailers today are offering a greater number of digital services while carrying a growing assortment of WiFi-enabled home electronics and appliances. More than ever, home improvement retailers are serving "connected" shoppers with "connected" merchandise.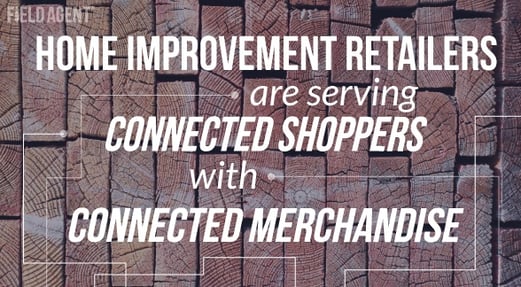 To understand this important trend, mobile research firm Field Agent recently teamed up with Path to Purchase Institute to conduct a series of studies into the shopping behaviors and attitudes of homeowners. The resulting report, "Home Improvement Retail in the Digital Age: Issues in Selling to Today's Home Improvement Shoppers," encompasses surveys with almost 2,000 homeowners.
This free report illuminates the growing "digital" competition between Home Depot and Lowe's—specifically, how the retailers' smartphone apps and connected product offerings stack up against one another—as well as several general issues within the home improvement channel, including:
The top home improvement retailers among homeowners
The competition between name brands and store brands for homeowners' dollars
The appeal of smart, WiFi-enabled home appliances and electronics
The colorful 20-page report, chock full of shopper insights and in-store images, is now available for download.