Special Report: Impulse Goods in the Omnichannel Age
Now available for download! The first installment of Field Agent's Categorically Speaking series takes a hard, shopper-centered look at traditional impulse goods—batteries, lip balm, single-serve snacks and beverages—and how they're faring in today's digital marketplace.
Based on studies with more than 3,000 shoppers, Categorically Speaking: Impulse Goods in the Omnichannel Age explores the challenges and possibilities of selling impulse goods to the ever-growing ranks of online grocery-shoppers.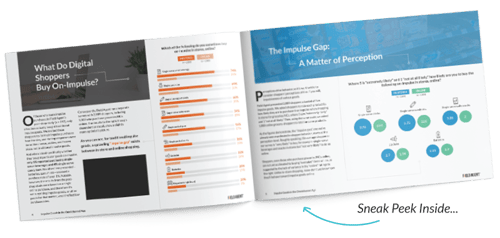 The report answers questions like:
How common are impulse purchases among shoppers who buy groceries and household consumables online?
Do shoppers plan their online grocery/HC purchases as they do in-store shopping trips?
How do impulse purchases of impulse goods differ from stores to online?
Why don't shoppers buy impulse goods online?
What suggestions do shoppers have for selling impulse goods online?
Download the free report today!
Categorically Speaking, the newest report series by Field Agent, will examine different product categories (broadly defined) within the larger context of digital, omnichannel retail. Subsequent reports are scheduled for the coming weeks, as follows:
"Center Store" goods: e.g., condiments, canned soup, peanut butter, breakfast cereal
Alcohol: beer, wine, mixers
Health products: vitamins and supplements, nutrition bars, OTC medications
Beauty products: cosmetics, personal hygiene
Subscribe to the Field Agent blog, and we'll notify you as soon as each report is available.
The first chapter in this series, Impulse Goods in the Omnichannel Age, is available now for download. Claim your free copy today!