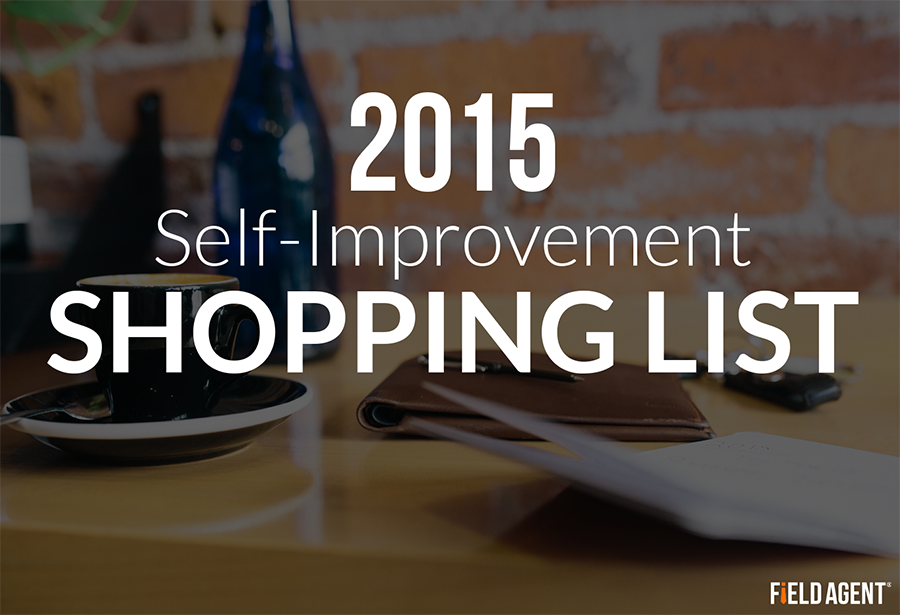 The Business of Self-Improvement: What Americans are Buying in 2015
A fresh start. A new beginning. A clean slate.
Few things rally us to the cause of personal growth as the dawning of a new year. It's a prime opportunity to start doing what we should and stop doing what we shouldn't. Americans agree. Our own survey of 300 adults revealed that 86% made one or more self-improvement resolutions for 2015.
Getting Down to Business
And retailers are eager to help customers as they help themselves. After all, self-improvement is a multi-billion dollar industry in the United States, as businesses cater to customers in pursuit of that "new and improved" self.
But what exactly are Americans buying in 2015 to better themselves and/or their families? And what are their attitudes about such spending? New research from Field Agent reveals the answers to these questions and more. Just read on.
Self-Improvement: A Good Cause?
We asked 300 agents from across the country how much they expect to spend per month to fund their 2015 resolutions. We calculated an average monthly expenditure of $226.12 on resolutions that carry a price tag.
But is self-improvement spending considered a good cause by those forking out the dollars? We asked agents to what extent they agree with the following statement: "Spending money on personal improvement is money well spent." Decisively, 94% agreed. Self-improvement, they said emphatically, is a worthwhile investment.
Shopping for that New Self
Field Agent selected a basket of almost 20 common self-improvement products. We then asked our sample of 300 which of these items, if any, they would buy in 2015 for the specific purpose of improving themselves or their families. And there were some surprises—both in what appeared toward the top and, also, what didn't.
The overall winner was athletic gear and clothing, which 46% said they would purchase in pursuit of their self-improvement goals or those of their family. According to our analysis, more than half of respondents 25-34-years-old (53%) indicated they would purchase athletic gear for improvement purposes, compared with 36% of the 55-64 age group..
Following athletic gear, the top 5 was rounded out by multivitamins (40%), diet foods (31%), gym memberships (30%), and smartphone/tablet apps (27%).
Among agents, all of whom accessed the survey via their smartphones, apps received greater favor than several traditional self-improvement purchases, including books/magazines, exercise equipment, fiber supplements, and diet programs (e.g., Weight Watchers). Surprisingly, respondents 55-64-years-old (33%) demonstrated greater purchase intentions toward self-improvement apps than either the 35-44 (23%) or 25-34 (26%) age groups.
Self-Help for Companies
In 2015, help your company to fast, affordable, and accurate consumer insights and business information. Mobile market research harnesses the powerful combination of crowdsourcing and mobile technology, meaning you never have to be far from your customers or in-store operations. Learn more about mobile audits and research, and how they empower brands and retailers with real-time, accurate, cost-effective data.