The Nutrition Facts: 2017 Healthy Living Series [Food & Beverage]
Download the third report, "The Nutrition Facts," in Field Agent's 2017 Healthy Living Series.
One fateful tick of the clock and a brand new year arrives. Never does a single, fleeting moment hold more significance for food, beverage, and hospitality companies.
For in that one moment, consumers' eating and drinking habits may change dramatically, as they reduce consumption of certain foods and beverages and increase their intake of others.
All in the name of healthier living and fresh starts.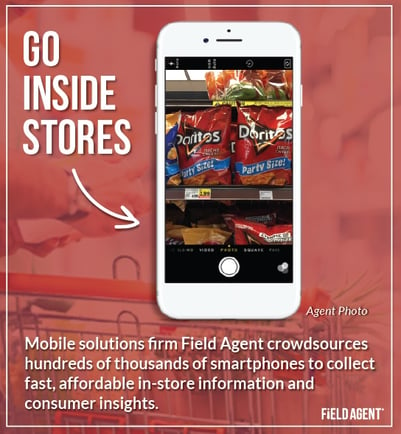 To prepare companies for these changes, Field Agent recently surveyed U.S. adults by the thousands to understand their attitudes and behavioral intentions toward foods and beverages, dining-in and dining-out in the coming year. "The Nutrition Facts," the third installment in Field Agent's 2017 Healthy Living Series, is popping with delicious insights into all things nutrition. Insights like:
The top retail destinations for purchasing healthy foods for healthy meals
The foods and beverages Americans plan to eat more and less of in 2017
The preferred fast food and casual dining restaurants for a healthy meal
The top diet programs among weight-conscious consumers
The kitchen appliances Americans intend to use more of in the new year
These insights and more are available now, in Field Agent's latest report, "The Nutrition Facts."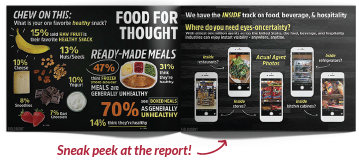 The 2017 Healthy Living Series encompasses five different parts, as follows:
Part 5 - Wholistic: sleep aids, hygiene, house cleaning, self-help resources, etc.
Subscribe to the Field Agent Blog to receive the next two reports automatically to your inbox. You'll also receive the full, combined report, In Shape Insights: Healthy Living Report 2017, upon availability.
The 2017 Healthy Living Series by Field Agent: Healthy Living, Healthy Business