Walmart X: Inside the Customer Experience at Walmart [Report]
In February, prior to the wide-scale U.S. coronavirus outbreak, Endcaps & Insights kicked off a series of reports examining the customer experience (CX) offered by major grocery retailers. Both the first and second installments in this popular "X Series," Kroger X and Target X, are still available for free download.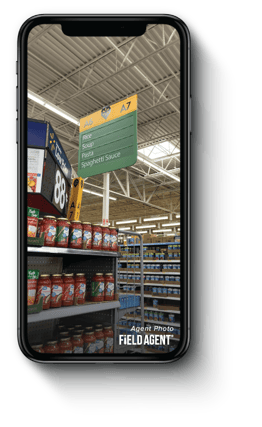 And despite obvious disruptions to the whole CX status quo in recent weeks, brought on of course by a wide-ranging pandemic, the subject of how retailers serve customers should be as important as ever moving forward.
So, now, it's Walmart's turn in the spotlight.
What, we asked, is the CX like inside the nation's largest retailer?
Inside the CX at Walmart
Based on mystery shops and audits at 184 stores, including 61 Walmart stores, Walmart X: Inside the Customer Experience at Walmart sheds light on several questions about the Walmart CX. Through the Field Agent on-demand platform, we explored the following CX dimensions at Walmart:
Store navigation

Prices and price perceptions

On-shelf availability

Store brands

Customer service

Checkout times

Online shopping

Pickup experiences

Produce freshness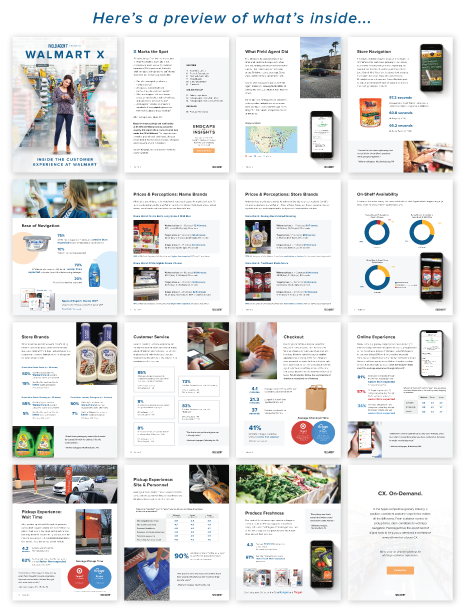 We also ran virtually identical studies at Kroger and Super Target, allowing us to draw comparisons between Walmart and two of its rivals.
So download the free "Walmart X" report today, and start exploring the customer experience offered by the country's biggest retailer.
Mobile Research, Mystery Shopping, Grocery, Customer Experience